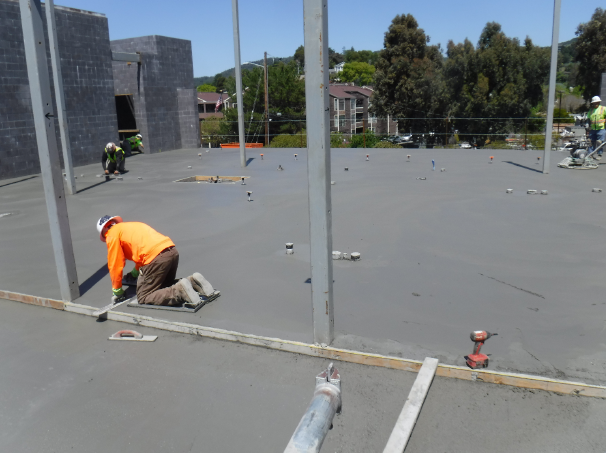 Project Update
During the month of April, Alten Construction continued work on the Fire Station
Building, the Training Classroom and the Training Tower. The Training Tower foundation
slab on grade was placed mid-April. The Tower structure design submittal was approved
and in early May the Tower erectors will be on site to begin erection. The Classroom
exterior lath was completed and interior mechanical, electrical and plumbing rough-in
was completed. Plaster is scheduled to commence next period. At the Fire Station
Building, the 2nd Floor metal decking was installed, along with mechanical and electrical
penetrations and slab rebar. The deck concrete placement occurred on April 26. Fire
Station work at the 1st Floor included wall framing and electrical. Off-site utilities
coordination related to the City's off-site Storm Drain work at 3rd & Union was ongoing
with work planned in May. Inspections by the City Inspector, Special Inspector, Structural
& Soils Engineers, and the IOR have been performed and approved.
PROJECT TEAM:
Owner: City of San Rafael
Project/Construction Manager: Kitchell, Sacramento, CA
Architect: Mary McGrath Architects, Oakland, CA
Contractor – Alten Construction, Inc.
Download the full update here!
Back to Monthly Updates