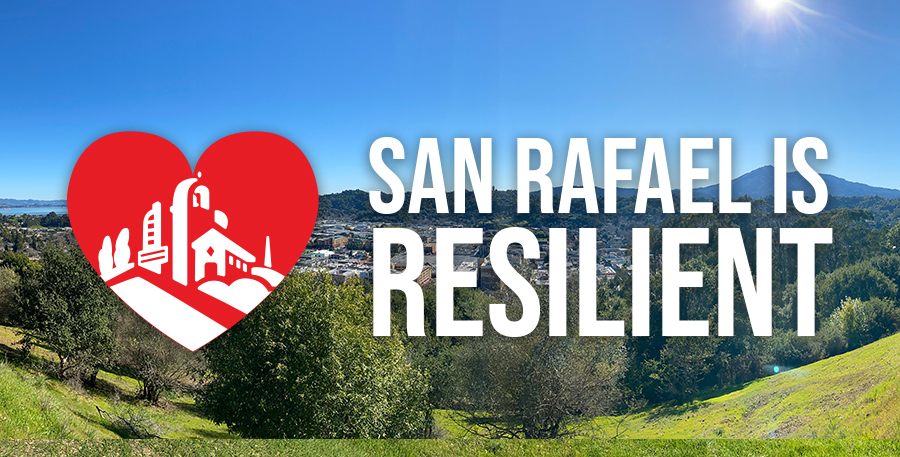 Yesterday we received the State's weekly update on the Blueprint for a Safer Economy. Marin has completed its second week in Tier 3 (orange status); the State's November 4th assessment  for Marin includes:  
Testing Positivity: 1.0% (decrease of 0.4% since last assessment)

 

Adjusted Case Rate: 2.6 (no change)

 

Health Equity Quartile

 

Test Positivity Rate: 1.5% (decrease of 0.9%)

 
In order to achieve Tier 4 (yellow status) Marin must:  
have been in the current tier for a minimum of three weeks

 

meet criteria for the next less restrictive tier for all three measures for the prior two consecutive weeks.
To re-cap, the primary changes allowed under the state order for Tier 3 are: 
Allowed indoors at full capacity:

 retail establishments; indoor malls; libraries; office space (although continued telework is encouraged)

 

Allowed indoors at 50% capacity or 200 people (whichever is fewer):

 restaurants; museums; places of worship; movie theaters

 

Allowed indoors at 25% capacity or 100 people (whichever is fewer):

 gyms and fitness centers (and can utilize indoor pools); family entertainment centers; wineries; card rooms

 

Allowed outdoors only:

 bars and breweries

 
We must continue to work together to mitigate the spread of COVID-19 or risk being moved back to Tier 3 (red status) —wear your mask, practice physical distancing, and maintain good hygiene. Learn more about this status update.
---
SMART/San Rafael Listening Forum – Thursday, November 12
th
 at 5PM
The SMART Board is hosting a series of Listening Forums across Sonoma and Marin counties to bring community members together to exchange ideas on how to best position SMART for the future. 
The Listening Forum will enable a dialogue where the SMART Board can hear from you and others, from all sectors of the broader North Bay community. Participants are encouraged to share their ideas and comments on any aspect of SMART. Your participation in these conversations will help shape the future of SMART, an integral part of the region's economy as we recover from the COVID-19 health and economic crisis. 
When: Thursday, November 12    |    5:00 – 6:30 PM
Free registration 
---
Is Your Home Fire Safe? 
Home Hardening Webinar
Tuesday, November 17
th
at 6PM
This month FIRESafe Marin will address the vulnerability of your home to wildfire and steps you can take to improve the chance your home can survive. Many of the steps you can take to improve your home's ability to resist ignition from wind-blown embers include changes to your vents, decks, and roof. Join FIRESafe Marin board members Steve Quarle's, Ph.D., and special guest Jack Cohen, Ph.D., for an informative discussion about ways to harden your home.
When: November 17, 2020    |    6:00 PM 
Topic: Home Hardening 1: Prepare Your Home
Join on Facebook live stream or via zoom 
---
Back-up Battery System
 Webinars
With tragic wildfires and PG&E Power Shutoff events becoming routine in the greater Bay Area, more residents are looking into ways to keep the lights on when the power goes out. One strategy is to install battery backup systems. 
The Marin County Sustainability Team will be hosting two live webinars in November and December to address tech related questions from the community. The webinars will include a basic overview of battery backup technology, cost information and return on investment, a comparison between battery storage and traditional gas generators, how battery systems work with solar photovoltaic systems, home energy efficiency, and the incentive programs that can help pay for these types of home improvement projects. 
When: 
Saturday, November 14, 10-11:30 a.m.
Wednesday, December 9, from 6-7:30 p.m.