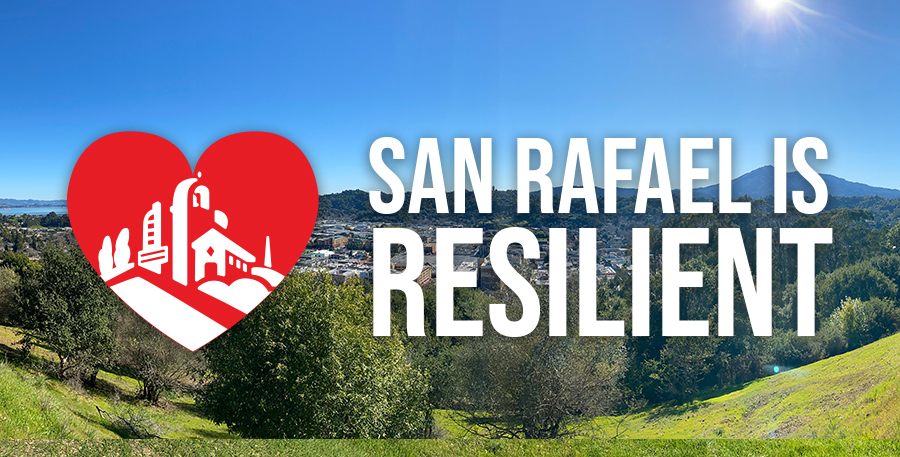 Last week, based on an increased number of positive cases in a short time frame, Bay Area health officers made the decision to tighten local restrictions to mitigate the spread of COVID-19. The motivation was to get ahead of a surge and a possible state mandate to move back into Tier 2 (Red/Substantial). However, despite this attempt, the State announced that Marin, along with eight other counties, would be moving back into Tier 2 due to the increased number of confirmed COVID-19 cases.  
As noted last week, restrictions beginning yesterday, Tuesday, November 17th, are: 
Restaurants

 – 

allowed for outdoor service only

 

Retail / malls

 – reduce capacity to 50%

 

Office work spaces 

– work remotely

, unless essential

 

Personal Care Services

 –

 

allowed indoors

 

Museums

 – reduce capacity to 25%

 

Places of worship

 – reduce capacity to 25% or 100 people (whichever is fewer)

 

Gyms and fitness centers

 – reduce capacity to 10%

 

Wineries

 – operate outdoor only

 

Family entertainment centers

 – operate outdoor only

 

Cardrooms 

– operate outdoor only

 

Indoor pools

 – close

 

Bars and breweries

 (with no meal option) – close

 
The change to Tier 2 does not affect Marin's school reopening process.
It's clear the fatigue of this pandemic has set in, but we must come together in finding new ways and new "normals" of shopping, celebrating, and connecting with one another. If we don't, we run the risk of putting ourselves back to where we started in the most restrictive tier. Remember to wear a mask, practice physical distancing, wash your hands, and avoid large public gatherings (especially indoors). 
---
Think Twice About an Extended Thanksgiving Feast
Nationally, we've surpassed 10 million COVID-19 infections and California makes up one million of those cases. Many of us would prefer to carry out our normal holiday traditions, but the risk is undeniable.  
Public health officers have made their recommendations for how we can stay safe during the holidays by limiting travel and large gatherings to be with family and friends which means the holidays will be different this year, without a doubt.  
If you decide to  host a gathering—keep it small, keep it outdoors, and keep it safe. Pods gathering can accomplish this by:  
Maintain

ing

 at least 6 feet of physical distance

 from people not in your household at all times, whether you're sitting or standing. More distance is safer. 

 

Wea

r

ing

 face coverings

 at all times, including when talking to others. You can remove face covering briefly to eat, drink, or take medication as long as you stay at least 6 feet away from everyone outside your own household. More distance is safer. 

 

Remain

ing

 outside

 as much as possible. If you go inside, open windows and doors to increase ventilation. 

 

Wash

ing

 hands with soap and water often

. If not available, use hand sanitizer. 

 

Serv

ing

 shared food safely

. If it is not possible to use single-serve disposable containers, food, and beverages must be served by a person who washes or sanitizes their hands frequently and wears a face covering. If you are dropping off home-prepared food or drink gifts, be sure to wear a mask and disinfect or wash your hands thoroughly. 

 
Continue to take precautions to prevent the spread of COVID-19 and consider these recommendations as you make plans for the upcoming holiday season.    
---
COVID-19 Testing—It's Easier Than Ever
Testing plays a major role in fighting COVID-19 — for your health, the health of our communities, and to help safely reopen businesses, schools, and more. More COVID-19 testing options are available through medical providers, self-referral sites, and at-home testing options. It's free and you don't need to have insurance! 
Not sure if you should get a test?
Health officials recommend getting a COVID test if meet any of the following requirements: 
You are experiencing symptoms consistent with COVID-19

 

You were notified by Marin Public Health as being high risk or a "close contact" to a person confirmed to have COVID-19

 

You work in a high-risk setting, such as a hospital or medical clinic, long-term care facility, homeless shelter or prison

 

You work in an occupation where you experience frequent contact with the public on a daily basis

 
Don't wait, learn more about testing and find out where to get tested!
---
Learn About Programs & Services through Marin County
Over the next month, Marin Health and Human Services will host a series of virtual conversations in English and Spanish. The conversations will highlight programs and services offered that could help you, a family member, friend, or neighbor in need. Later on in the series, learn how you can qualify for employment and a career working for the County of Marin. 
Conversations
Tuesday November 

17th

 

(Conducted in English)




Topic

: 

Adult and Child Protective Services, Suicide Prevention, 

CalFresh

, Mobile Crisis, and more. Watch the recording.
Tuesday December 1st 5:30-7pm

 

(Conducted in Spanish)




Topic

: 

Adult and Child Protective Services, Suicide Prevention, 

CalFresh

, Mobile Crisis, and more. 

 
Tuesday December 8th 5:30-7pm

 

(Conducted in English)




Topic

: 

Career Pathways from Community to County.

 

 
Tuesday December 15th 5:30-7pm

 

(Conducted in Spanish)




Topic

: 

Career Pathways from Community to County.

 

 
How to Join
Join by Zoom at www.zoom.us/Join or call (669) 900-6833
Meeting ID: 980 8980 2003
Attendee ID: #, Password: 964457 
---
San Rafael City Offices Closed Thanksgiving Week
City offices including City Hall, Libraries, Public Works, and Community Centers will be closed during the Thanksgiving Week from Monday, November 23 through Friday, November 27 as part of the furlough schedule developed in response to budget constraints from COVID-19. Public safety services will not be impacted by these closures and all Police and Fire services will remain fully operational. City offices will reopen Monday, November 30, 2020. 
FIND OFFICE HOURS AND APPOINTMENTS
LEARN MORE ABOUT CITY SERVICE MODIFICATIONS
---
Reminders