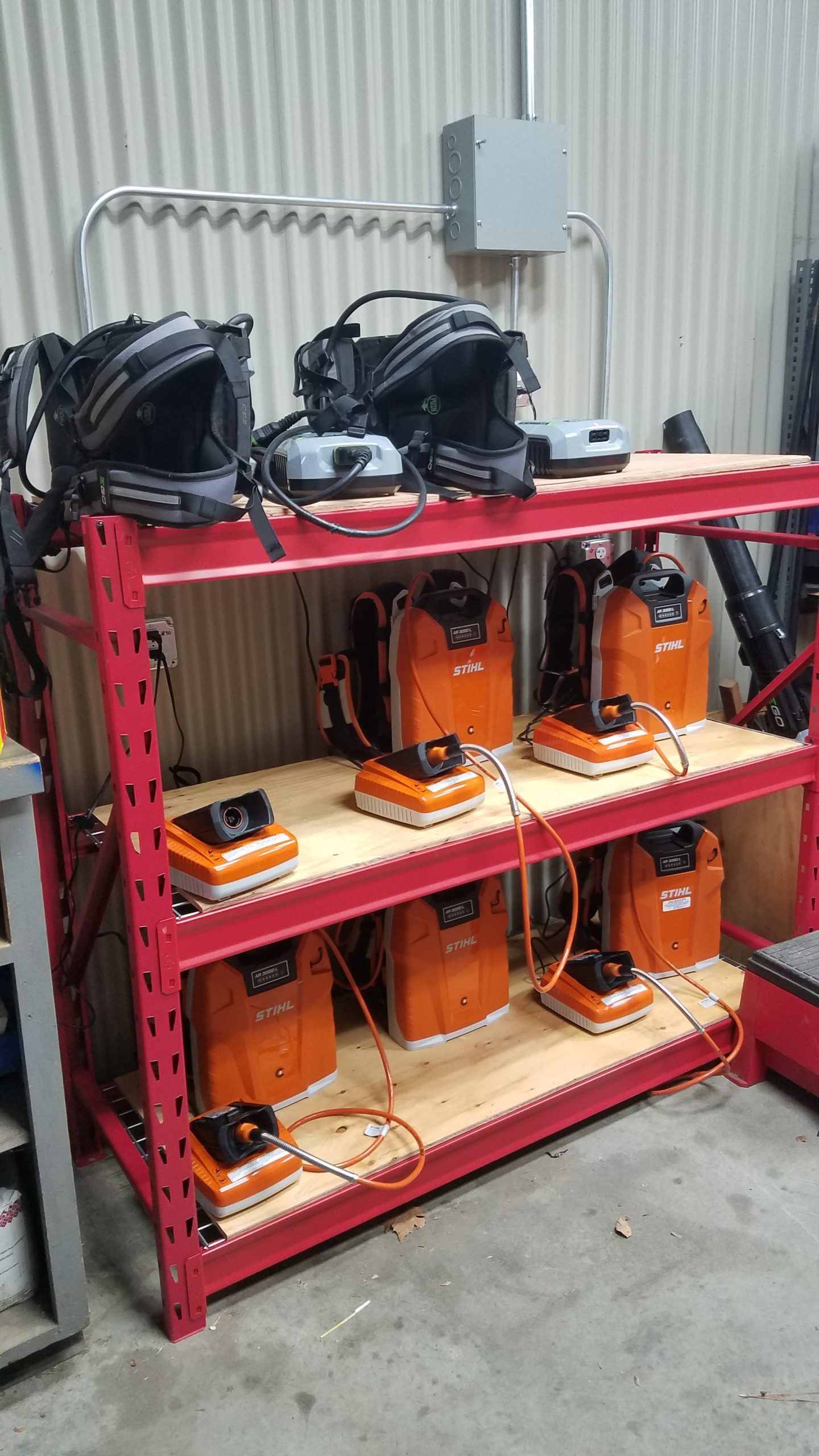 The Parks Department has been busy acquiring new electric leaf blowers to comply with the new City ordinance that bans the use of gas-powered leaf blowers. The ban took effect on October 1st.
https://www.cityofsanrafael.org/leafblowers/
On July 18, 2022, the City Council passed an ordinance to regulate the operation of gas-powered leaf blowers within city limits. Community members have advocated for additional regulations on the use and operability of leaf blowers in the City. Resident concerns vary from noise to environmental pollution caused by gas-powered leaf blowers.
The California Air Resources Board (CARB) found that hydrocarbon emissions from a one-half hour of leaf blower operation equal about 7,700 miles of driving, at 30 miles per hour average speed. Half an hour of leaf blower usage for carbon monoxide would be equivalent to about 440 miles of automobile travel at 30 miles per hour.
The City Council is committed to reducing emissions as outlined in the 2030 Climate Change Action Plan; goal LCT-C10 of the plan calls to encourage the use of electric landscape equipment instead of gasoline-
powered equipment. In addition, the California State Assembly recently passed Assembly Bill 1346, which mandates that by July 1, 2022, the CARB is to adopt regulations to restrict the sale of gas-powered garden equipment, including leaf blowers statewide, produced on or after January 1, 2024.
Regulating the operation of leaf blowers will further the City's ability to successfully implement its Climate Action Plan and comply with state regulations.