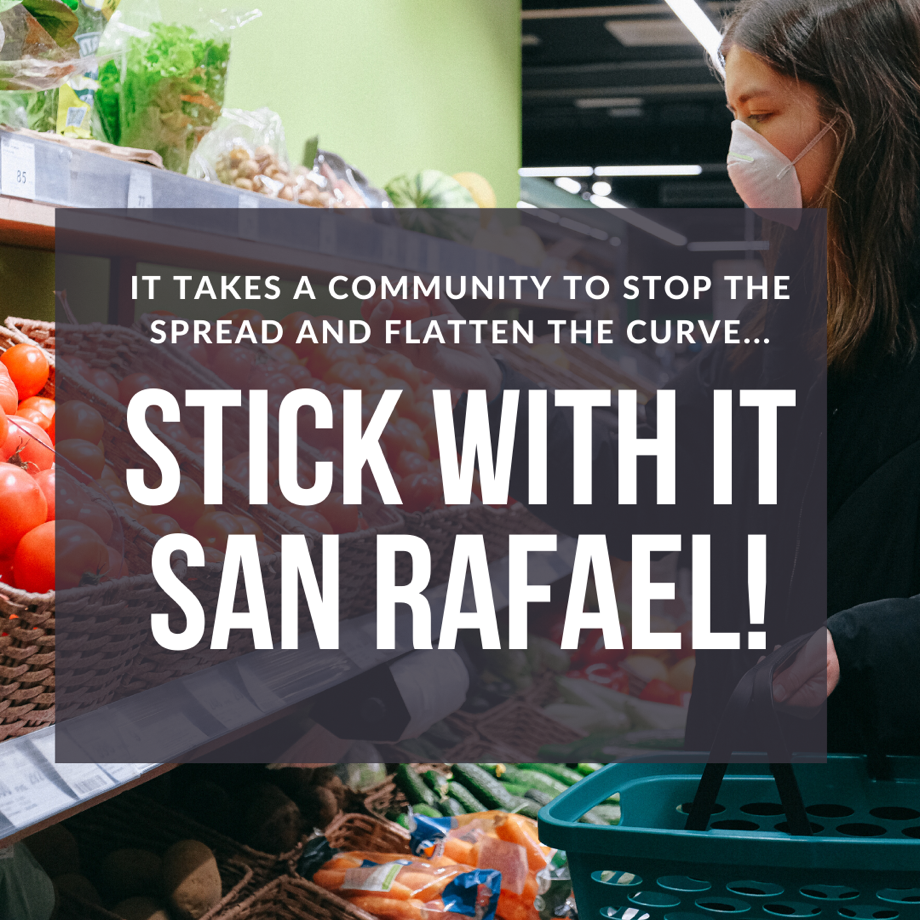 Can you believe Memorial Day weekend is coming up!? We hope you'll take an opportunity to relax and reflect. Maybe enjoy a local trail or park, go out for a bike ride or walk in your neighborhood, have a barbecue with your household, or treat yourself to a frozen dessert. Don't forget to thank the people in your life who have served in the military, and take some time to honor those we've lost. 
Remember that while we are slowly easing into recovery as a community, shelter in place restrictions are still in effect. That means no neighborhood get togethers this year, or gatherings of any type with people outside your household. If you do venture outdoors, maintain 6 feet of distance from others and wear a face covering. If you're leaving your home for an essential reason, such as, going to work, to shop at the grocery store, or attend a medical appointment it is mandatory to wear a face covering. 
This is a crucial time, and it's up to us to stop the spread through our actions. Thank you for continuing to look out for your community, particularly those who are most vulnerable.      
---
Great Plates Kicks Off
Marin Great Plates, an emergency food assistance program for older adults sheltering in place due to COVID-19, will receive three free restaurant–delivered meals a day. The program also serves as an economic catalyst for our local restaurants and food vendors who will partner with the County to prepare and delivers the meals! The program would run through May 29 with the possibility of extension through June 10. 
More are expected to join, but so far, the following restaurants have been approved to participate in the program: 
Round Table Pizza

 

Iron Springs Pub & Brewery, Inc

 

Domino's Pizza

 

Robert Meyer's 

Mangia

/Nosh Catering Co.

 

Domino's Pizza

 

Chef 

Rozanna

 Catering

 

Insalata's

 

Bogie's Too

 

Uchiwa

 Ramen

 

Vin Antico

 

Farmacary

 Functional Foods

 

Fish

 

Sausalito bakery and cafe

 

Homeward Bound | Fresh Starts

 

Amici's East Coast Pizzeria

 

Parkside Café

 

Osteria 

Divino

 

Rustic Bakery

 

Servino

 Ristorante

 

Side Street Kitchen

 

The Spinnaker

 
Applicants who are approved for the program will be given a selection of 2-4 restaurants they'd prefer to receive meals. Interested or know someone who may be, but haven't applied? Learn about the eligibility criteria and send in your application! 
---
Self Care Reminder
—Stretch!
Have you been sitting in front of a laptop all day at a make-shift home workstation? Don't forget to take stretch breaks! Stretching can be beneficial for your posture, circulation and flexibility, and is a great movement break to build into your day. The benefits aren't just physical; taking a moment to tune into your body with gentle movement can help reduce stress. Give it a try!   
---
COVID
-19
Testing Opportunities 
Earlier this month, a COVID-19 testing site launched in the Canal neighborhood. Testing is free, and available to anyone regardless of health coverage. Results will not be shared with the federal government. People experiencing COVID-19 symptoms and essential workers will be prioritized to receive testing. Testing is by appointment only;  registration is available online with multi-lingual staff available to assist.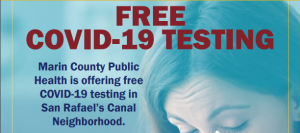 ---
REMINDERS
May is Mental Health Month! If you're battling mental illness you're not alone. 

Nami Marin

 

provides

 resources and

 

offers a

 local support network.