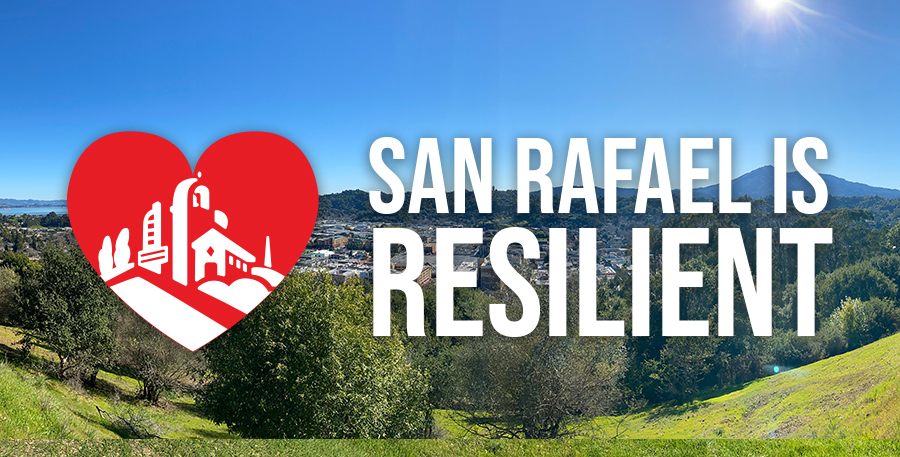 Looking for the perfect way to support your neighbors? Vice Mayor Kate Colin initiated this Neighbor to Neighbor (N2N) Toolkit to arm residents with the tools and resources to help neighborhoods unleash the power of their relationships through reaching out, offering support, and making connections with one another. The N2N Toolkit is simple. Even something as small as "waving to your neighbors as you bring out your trash cans is a solid and reassuring connection," says Vice Mayor Colin.
So simple.
So important.
Together we'll get through this.
Become a neighborhood leader or a supporting team member!
---
City Council Meeting Tonight
It's Monday! Were you thinking about joining the City Council meeting tonight to see new Fire Chief White's swearing in? Maybe you're interested in the Loch Lomond Development? Don't forget, the meeting will be streamed live on our YouTube Channel. To have your comments read aloud, write PUBLIC COMMENT before your message in the live chat section on YouTube. You can also participate by telephone by calling (669) 900-9128, check out tonight's City Council video description for the meeting ID.  Also, if you want your name included make sure to introduce yourself!
Not interested in commenting live? Email your comments to Lindsay Lara, City Clerk, prior to the meeting.
Tonight's meeting starts at 7 p.m.
---
Community Conversation: COVID-19 & Shelter-in-Place
Over a month has passed since the stay at home order went into effect. Residents and businesses have made major changes to minimize the spread of COVID-19, yet the virus still exists in our community and hospital surge is still a possibility. Will the shelter in place be lifted soon? How do face coverings factor into this? What is the next step? Join us for a community conversation as Marin's top public health experts answer your questions about this important topic.
WHEN: Monday, April 20 at 6:30 p.m. (Tonight)
FEATURED SPEAKERS:
Matt Willis, M.D., Public Health Officer, County of Marin
Lisa Santora, M.D., Deputy Public Health Officer, County of Marin
LEARN MORE: https://www.marincounty.org/main/covid-online-conversation-041320
---
Last Day to Apply – San Rafael Disaster Relief Fund
Today is the last day to apply for San Rafael Small Business Disaster Relief Fund! The Relief Fund will allow qualified small businesses to apply for one-time grants in amounts up to $5,000 to help pay for immediate operational costs, including but not limited to rent, payroll, utilities and loan payments.
Tomorrow, the County Board of Supervisors will consider contributing $50,000 to the COVID-19 disaster relief funds for San Rafael small businesses.
We expect the application requests to exceed our funds raised. Our small businesses need your help. If you are interested in making a charitable donation to the San Rafael Small Business COVID19 Disaster Relief Fund, please submit checks to:
San Rafael Chamber Educational Foundation, Inc.
817 Mission Avenue
San Rafael, CA 94901
A section 501(c)(3) non-profit corporation;
Tax ID no.84-2355703
---
Face Coverings Required Starting Wednesday
On Wednesday, April 22, face coverings will be required when you leave your home to engage in essential activities.
Face Coverings must cover your nose and mouth and should be made of fabric or other soft permeable material without holes. Children ages 12 years old and younger are not required to wear Face Coverings. Additionally, people engaging in exercise such as walking, running or biking are not required to wear a Face Covering, but should carry one with them and continue to practice social distancing.
Homemade cloth coverings, bandanas, and neck gaiters are all acceptable options. The CDC released a video outlining how to make a simple covering out of a few common materials. It's pretty easy!
---
REMINDERS
Stay up-to-date on COVID-19 in Marin. Sign up for email and text notifications right from your mobile device!

Text "MARIN COVID" to 46811 for text notifications.
Text "MARIN COVID [email address]" to 46811 for email notifications.