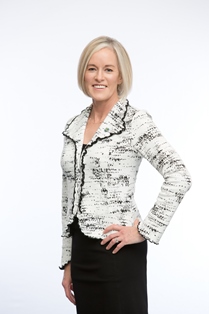 Email
kate.colin@cityofsanrafael.org
Phone
(415) 205-3119
Social MediaJob Title
Vice Mayor
Vice Mayor Kate Colin
Kate Colin joined the San Rafael City Council in January 2013.  She has lived in the Sun Valley neighborhood since 1996 with her husband Jeff and two children.  They moved to San Rafael for its diversity of people, wonderful neighborhoods and beautiful open space.
Kate was a San Rafael Planning Commissioner for nearly 8 years and she brings her land use background and long civic involvement to the Council.  Her City involvements include participating on the Citizen Advisory Committee to Redevelopment (1999 – 2004), Critical Facilities Stakeholder Committee (2004-2005), co-chairing the General Plan 2020 Steering Committee (2002-2003), co-chairing San Rafael's Climate Change Action Plan (2008-2009) and participation on the City's Homeless Stakeholder Committee (2012).
Prior to joining the City Council, she spent nearly two decades volunteering for organizations in which her children were involved.  Her involvement was varied and included being a Girl Scout leader, soccer coach and non-profit Board member.
Since joining the Council, Kate has focused on homelessness, improving resident engagement, sustainability and local transportation.  Homelessness:  She chairs San Rafael's Homeless Subcommittee and initiated and chairs the Marin County City Council and Mayor's (MCCMC) Homeless Committee that is comprised of an elected official from every city and town in Marin County.  In addition, she is co-chair, with Supervisor Rice, of the County's Homeless Policy Steering Committee.  Learn more about the City's efforts around homeless.  Resident Engagement:  Kate's years on the Planning Commission informed her desire to improve the city's outreach so she spearheaded the City's initiative to improve resident engagement, "GREAT", Generating Resident Engagement and Transparency.  The City Council approved the GREAT Action Plan in 2013 and while she recognizes this is a great start, she continues to support the City's efforts for further improvement in this area.  Find out how you can get more involved.  Sustainability:  Kate is the Council's liaison to the quarterly Climate Change Action Plan meetings and is proud of the leadership role San Rafael continues to play in planning for climate change.  Learn more about San Rafael's efforts around Sustainability.  She is especially interested in the challenges inherent in sea level rise and increasing community resilience.  She is San Rafael's representative on the County's BayWave project as well as MCCMC's Sea Level Rise Committee.  Transportation:  Kate serves as a Director for Marin Transit, the organization responsible for local transit options and also contracts with regional transit providers.  In addition, she is San Rafael's representative to Safe Routes to School and is excited about the new San Rafael Task Force recently formed to address the needs of the local schools.  She is the Council's liaison to the City's Bicycle Pedestrian Advisory Committee which provides input and guidance on bicycle and pedestrian mobility in San Rafael.
Kate's goals for the City include maintaining a strong economic base in order to provide high quality public safety services as well as a solid infrastructure. She believes the underpinnings of local government require a strong financial position that necessitates focusing on both short-term budget issues as well as planning for long-range commitments.  Kate recognizes the diverse population of San Rafael and the importance of ensuring that all neighborhoods are represented and their voices heard.  In order to find solutions that are sustainable, she believes in collaboration and partnership with local residents, businesses and neighborhoods.
Kate has a MBA from Kellogg Graduate School of Management and a BA from Dartmouth College. She is a life-long athlete who runs, bikes, swims, plays soccer and practices yoga.