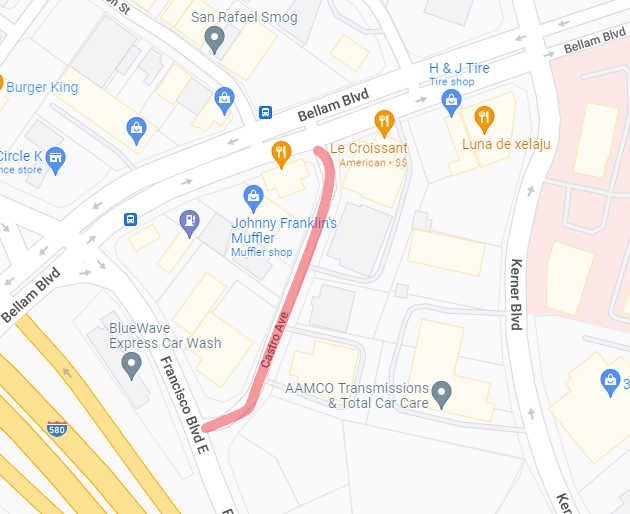 On Tuesday, April 19, Castro Avenue from Francisco Boulevard East and Bellam Boulevard will be closed from 3:30 – 5:30 pm for the Fire Station 54 groundbreaking ceremony. NO parking signs will be posted along both sides of Castro Avenue between Francisco Boulevard East and Bellam Boulevard. Only cars of attendees will be allowed to park on Castro Avenue to attend the event. Access will be provided to local businesses and residents who will be allowed to enter/exit their buildings as needed during that time.
Traffic control will be in place. Please traverse with caution and follow all posted directional signals.
For any questions, please contact Senior Project Manager, Faby Guillen, at FabiolaG@cityofsanrafael.org or (415) 485-3435.