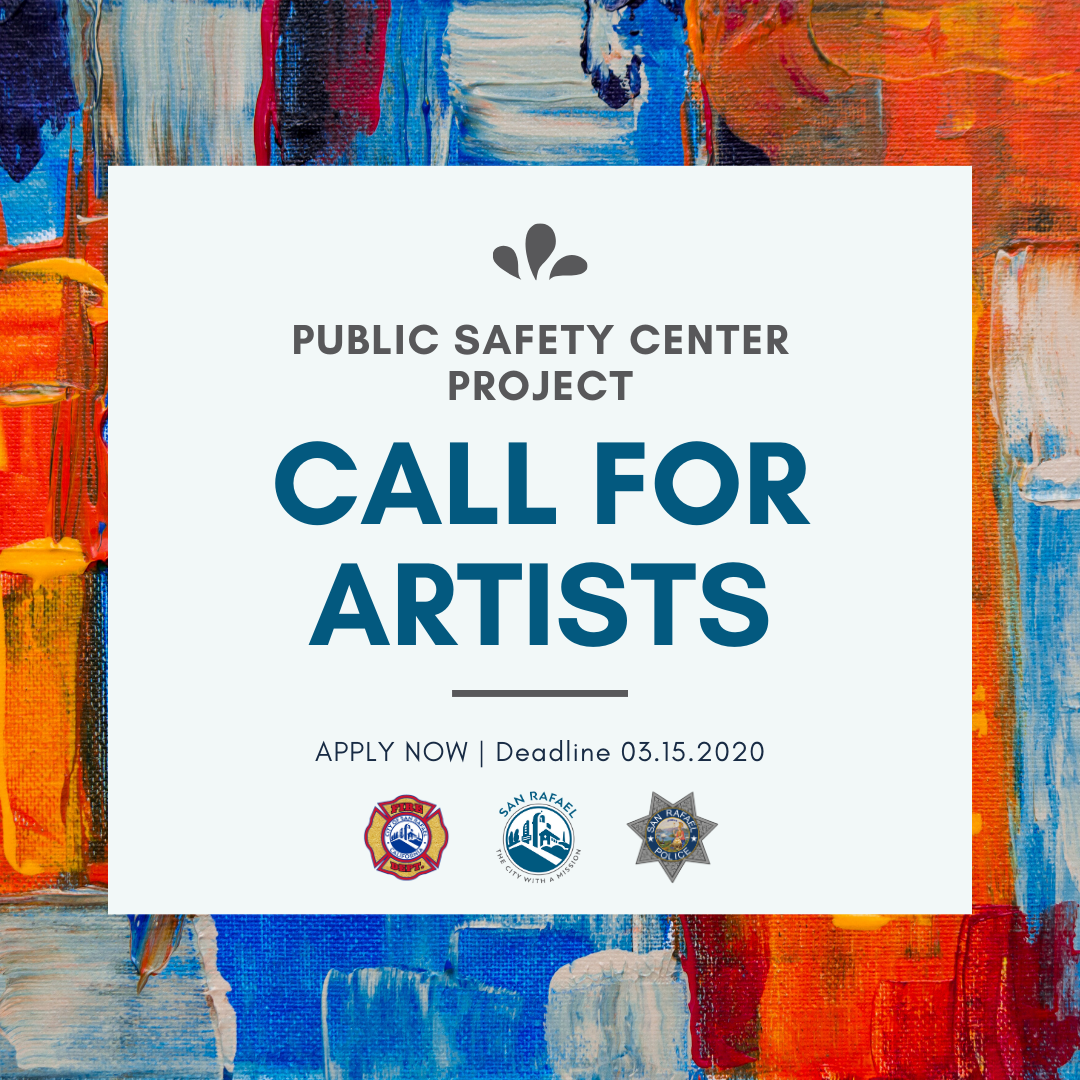 The City of San Rafael is pleased to announce a Call for Artists to submit images/renderings/drawings of public art to be permanently installed at the main entry of the new Public Safety Center Building.
This art piece will be highly visible from both outside and inside of the Public Safety Center (PSC).
Work must be suitable for outdoors. The PSC is currently under construction and is part of the City of San Rafael Essential Facilities Projects.
The City of San Rafael believes in local talent and community collaboration. Therefore, the City has dedicated an 8 foot diameter area outside of the new PSC for public art installation.
For more information on submission requirements, artwork theme requirements, selection criteria, and more visit callforentry.org/
Contact Email: fabiolag@cityofsanrafael.org
Call Type: Public Art
Eligibility: National
Entry Deadline: 3/15/20