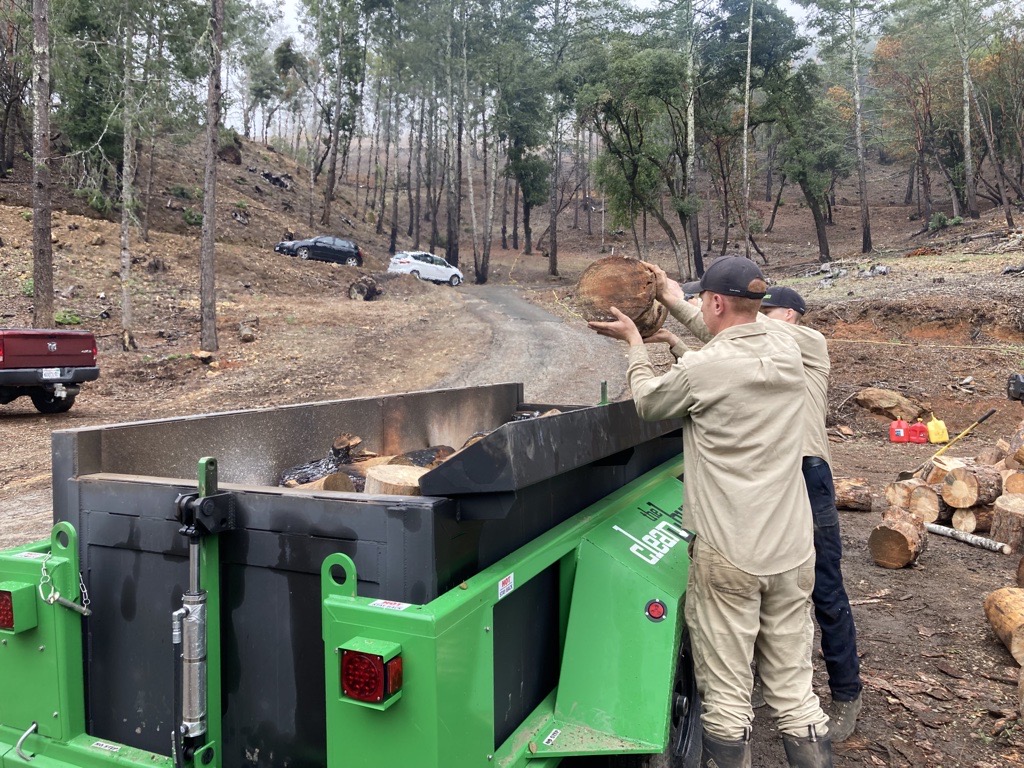 San Rafael Fire Department will be using an air curtain burner for the disposal of vegetative debris produced from fuel reduction activities at China Camp State Park tomorrow, November 30th, 2021. The air curtain burner will start at approximately 10:00 AM and lasting until midafternoon. This project is part of City and County efforts to reduce wildfire risk in Marin with the support of the tax funded Marin Wildfire Prevention Authority. This specific project site works to create a shaded fuel break on South San Pedro Mountain in the interface of homes and undeveloped areas.
The Fire Department has chosen to use this piece of equipment with the intent of reducing the amount of chipping and hauling of material from the project site and reducing smoke emissions associated with traditional pile burns. This disposal method aligns with our San Rafael Wildfire Action Plan's commitment to reduce risk and dispose of debris in innovative and sustainable ways. The air curtain burner will reduce smoke emissions when it is operating at full speed. However, in the start-up process, it is common to see light smoke for 20-30 minutes. Please only call 911 if you see visible fire or a building column of smoke.
To learn more about air curtain burners and their applications please visit the AirBurners manufacturer's website. For more information about the Department's MWPA funded fuel reduction and wildfire mitigation work, please visit our website at www.srfd.org or email srfd.dspace@cityofsanrafael.org.