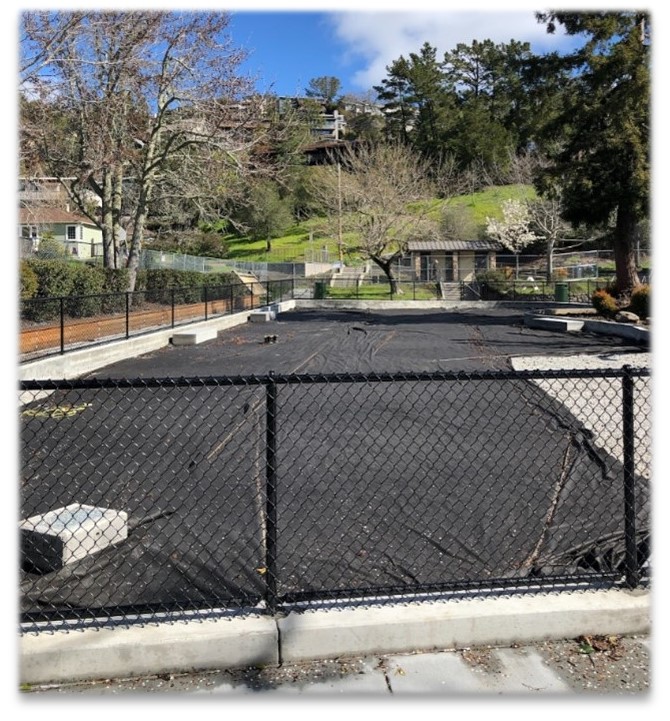 Written By: JC Agcaoili, Assistant Engineer
Construction on the Sun Valley Park Playground Improvements has reached another milestone this week.  Our construction contract with Bauman Landscape has now been completed.  The remaining operation is to receive and install the playground equipment and playground surfacing.  The playground equipment from Ross Recreation is scheduled to arrive to be installed on Monday, March 13th (target installation date may be delayed contingent upon weather conditions).
The project is on track for our targeted completion in late April 2023.  We look forward to finishing this project soon and welcoming back the community to their beloved neighborhood park.
More information and project updates can be found at https://www.cityofsanrafael.org/sun-valley/