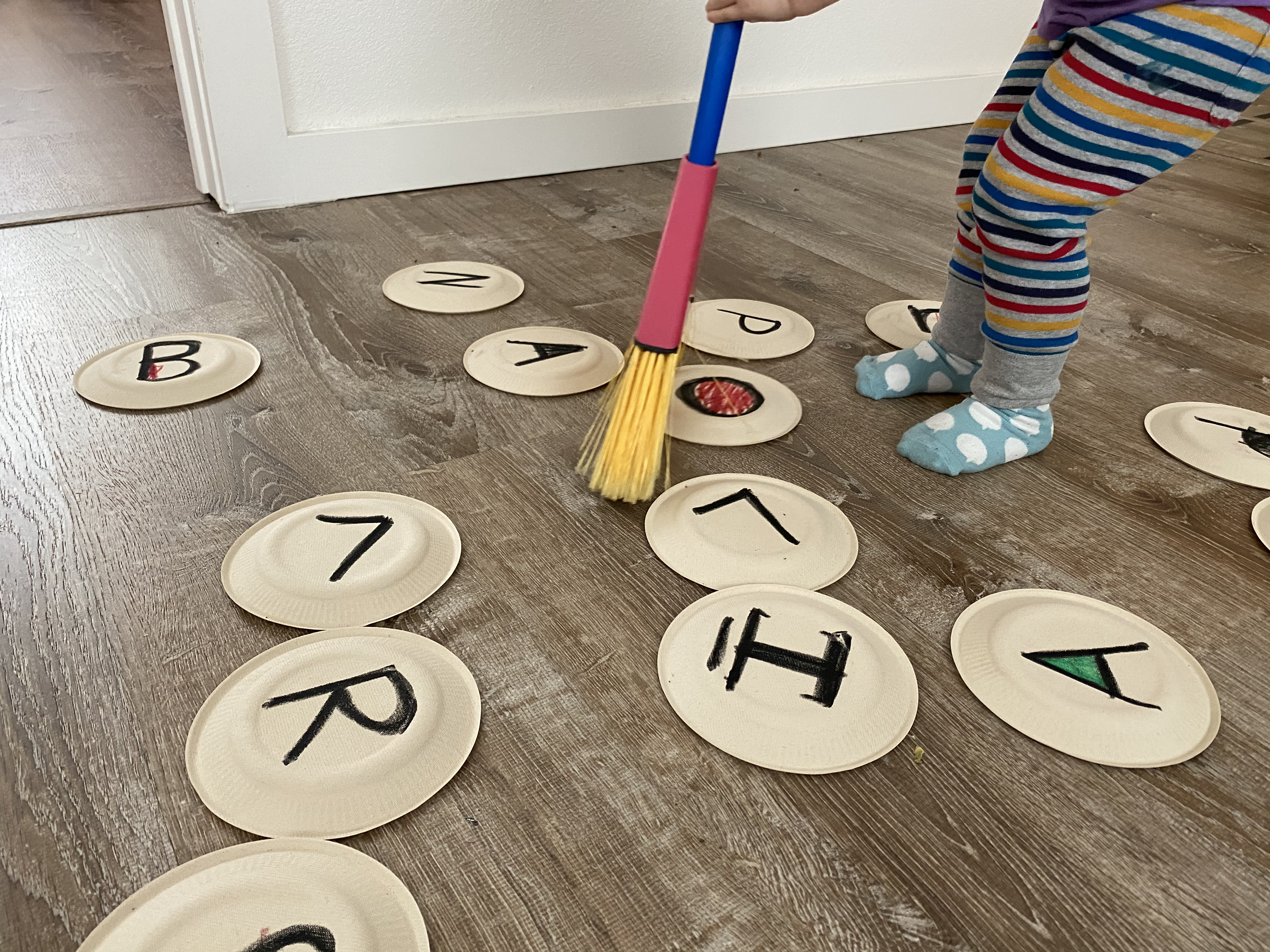 Word Hockey is a low-cost DIY game you can play at home using supplies you likely already have in a cupboard.
Your child will spell his/her name and/or other words by sweeping letters through a goal. Kids can compete to see who can spell their name fastest or set up several goals and see who gets their name or word into the goal before the other kid.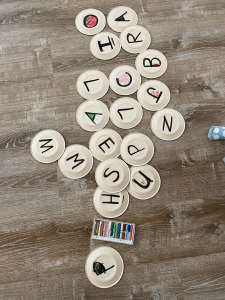 Grab a bunch of paper plates and write letters on them. You can have your child decorate the letters — another fun activity in itself.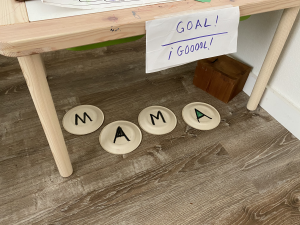 Set up a goal – under a table, inside a cardboard box, through a doorway.  Use a small broom or mop as a hockey stick.
This game encourages letter recognition, gross motor skills, locomotion – and could help clean the floor!