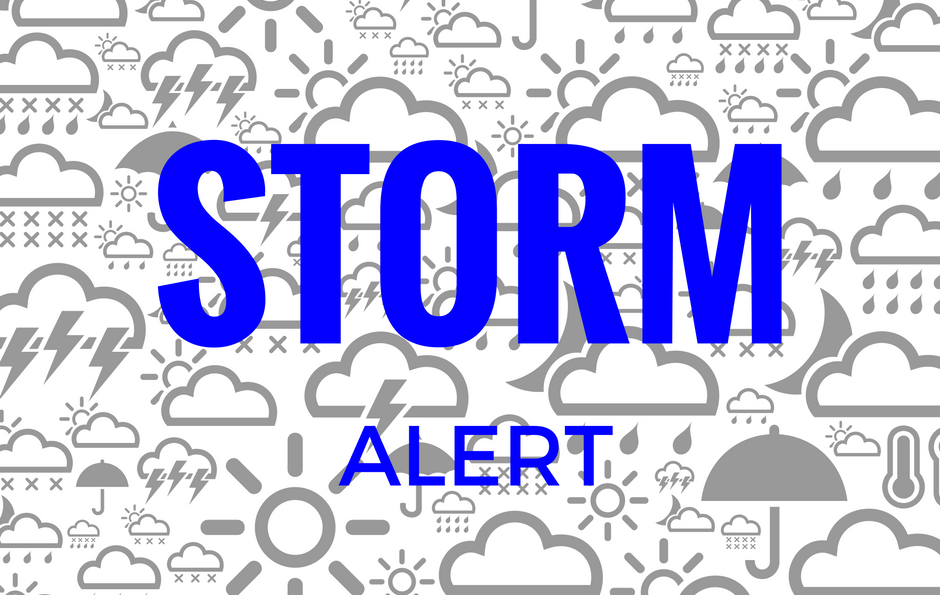 A potentially strong "atmospheric river" will impact the region between Tuesday, November 14 through Friday, November 17 bringing prolonged periods of moderate to heavy rain along with gusty winds. The brunt of the storm is forecast to occur between Tuesday through Wednesday.
Impacts from the heavy rains may include rapid ponding of water and flooding in urban areas, and low lying areas with poor drainage, as well as slides or wash outs in areas of steep terrain. Impacts from the high winds include fallen trees and power lines, resulting in widespread power outages are possible and road closures. Travel could be difficult, especially for high profile vehicles.
Please remember to drive with caution when driving in the rain, use extra caution and always have your headlights on. Remember, if you turn on your windshield wipers, turn on your headlights. Please obey the speed limits and follow other traffic at a safe distance.
Potential Emergency Issues
Downed trees, large branches or powerlines
Blocked roadside storm drains or flooding
Blocked access to roads, sidewalks, parks, or public pathways
Traffic signal light out (completely off — not flashing to red)
Monday – Friday – 7:00 am – 4:00 pm call Public Works: 415-485-3355
After hours, call SRPD Dispatch (24/7): 415-485-3000
*To report a downed powerline, call PG&E's 24-hour Residential Customer Service Center at 1-800-743-5000
Non-emergency issues
Blocked or partially blocked storms drains not causing flooding
Leaves or small branches
Minor damage to property or road signs
Traffic signal light flashing to red
Call the Public Works main line: 415-485-3355 or write us at www.cityofsanrafael.org/contactDPW and we'll address your concern!
Sandbags
We provide residents with sandbags and/or sand on a first-come first serve basis. For best results, fill sandbags 1/2 full. After all bags are in place, a light sprinkling of water is recommended. This technique is only effective with burlap sandbags and will not work with plastic sandbags.
Sand and sandbags are available at the following locations:
Fire Station #55-955 Point San Pedro Road
Terra Linda Community Center-670 Del Ganado Road
Upper City Hall Parking Lot-1400 Fifth Avenue
Power Outages/Downed Power Lines
Residents are advised of possible downed trees and power lines. Report downed power lines by calling 9-1-1 and PGE at 1-800-743-5002. Stay away from the downed powerlines and assume they are energized and dangerous.
Check to make sure you have batteries, fully charged back-up battery packs for your devices, and a battery powered radio.
Recharge your laptop computer, cell phone, and other mobile devices as a precaution against a power outage.
Have flashlights with extra batteries for every household member.
Freeze water bottles or bags of water for food storage if the power goes out.
Have enough nonperishable food and water.
Make sure you can open your garage door if the power goes out.
Do not call 9-1-1 unless you are having a life-threatening emergency.
Call (800) 743-5000 or check the PG&E Outage Map for updates.
Monitor local news for information and updates – local AM radio stations are a good source of information
Keep freezers and refrigerators closed.
Only use generators outdoors and away from windows.
Do not use a gas stove to heat your home.
Disconnect appliances and electronics to avoid damage from electrical surges.
Have alternate plans for refrigerating medicines or using power-dependent medical devices.
If safe, go to an alternate location for heat.
Check on your neighbors.