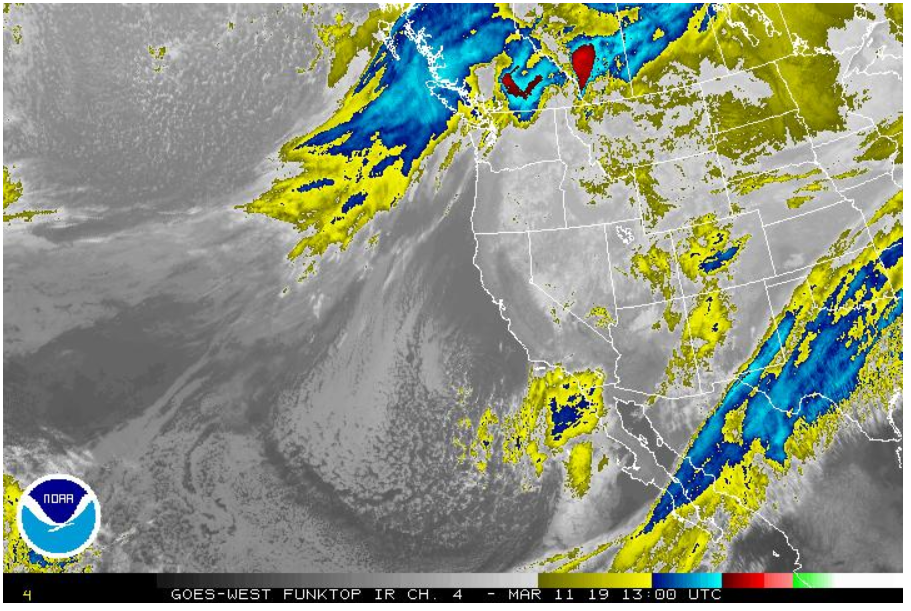 We should expect a drying and warming trend this week and into the coming weekend.  YAY!  The rain previously predicted for tomorrow is now expected to fizzle-out before it reaches the Bay area, so we're expecting dry conditions for the whole week.
Tides:
Tide peaks for this week are predicted to range between 5.3-ft and 6.2-ft.  With the predicted high atmospheric pressure, it's not expected to have a higher residual.
Note that these predictions are for the Golden Gate Bridge tide gauge.  At specific locations throughout the north bay, peak times will be later and heights may vary, but typically not by much.