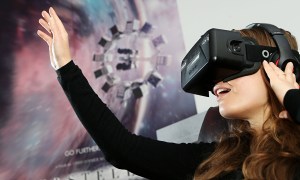 The San Rafael Public Library invites all ages to explore educational games, beautiful natural environments, and engaging stories using the Oculus Rift, a virtual reality system. Virtual Reality Labs will be open from October-December:
Pickleweed Library – every Wednesday from 3 to 5 p.m.
Downtown Library – every Tuesday from 4 to 6 p.m. (except 10/4, 11/1, 12/6) and Saturdays 10/15, 11/26, and 12/17 from 10 a.m. to noon
Staff will be on hand to show you how to use the equipment. Just bring yourself and your sense of adventure!