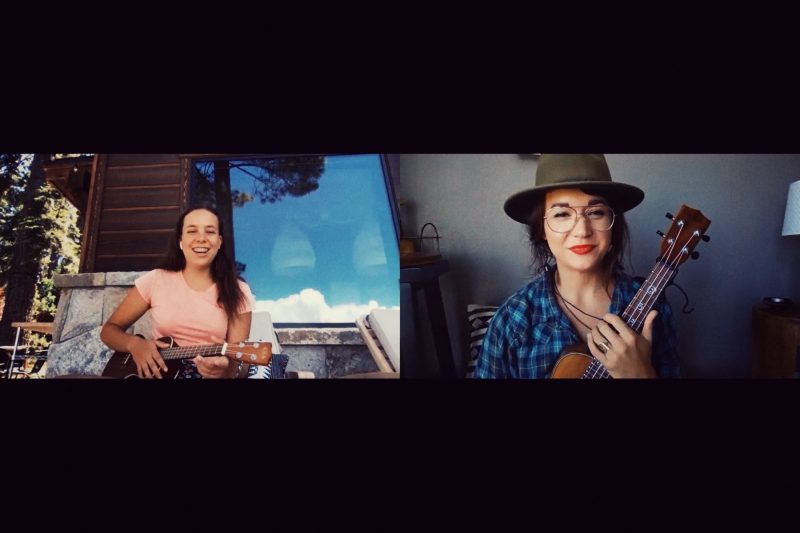 Take private virtual music lessons with musician Willa Grey, who will help you learn a new instrument or advance your singing or piano skills. Classes are open to students age 9 and up.
Willa teaches songwriting, composition, piano, ukulele, and voice, to distance learners. She uses Zoom because of its versatility and educational tools and its ability to let her stream multiple cameras simultaneously without lag and schedule out lessons with a simple link share.
Willa creates tutorial/homework videos and custom-made songs for her students, notates music with Microsoft's StaffPad technology, and collaborates between lessons and offers  guidance and advice.
August 4 – 25
Every Tuesday
Virtual Piano Private Lessons
From Chopin to Billy Joel, to Twenty One Pilots, this customized course will equip you to play keyboard beautifully as we move you further towards your musical goals month-by-month, using the music you've always wanted to play. Teaching chord theory, ear training, rhythms, notes-reading, technique, and artistry.
3:00pm – 3:30pm
Register Today
Virtual Ukulele Private Lessons
Pick up this beautiful, stress-reducing instrument and sing your way to happiness! In this course you'll learn a variety of chords and strumming patterns, while playing music that you love.
4:00pm – 4:30pm
Register Today
Virtual Songwriting Private Sessions
This course will help you channel your unique artistry into a creative flow to turn fragments and disjointed ideas into melodies and lyrics. Through the weeks, you will learn how to write for the nuances of your voice and range, and how to explore, layer, and transform your musical concepts and unique perspectives on the world into song.
5:00pm – 5:30pm
Register Today