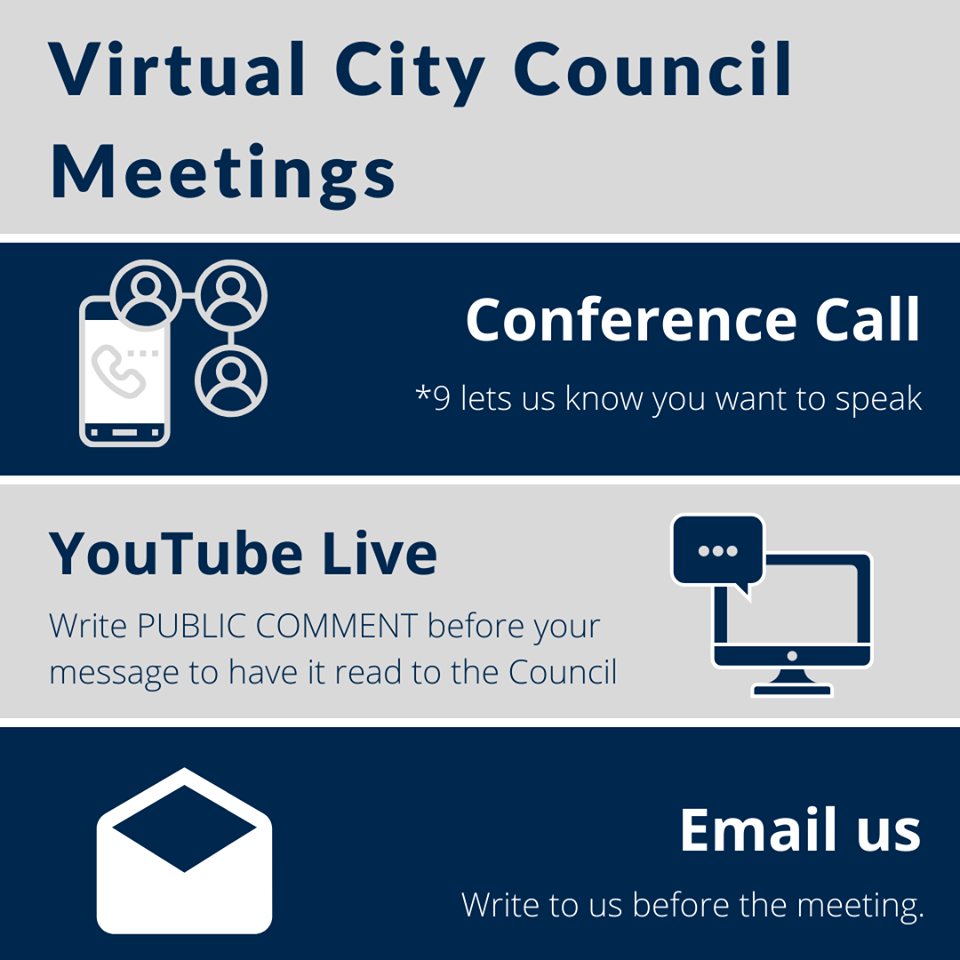 Our next City Council meeting will be held virtually and we have been testing, testing, and testing some more! Here's what you need to know:
🎥 YouTube Live: To have your comments read aloud, write PUBLIC COMMENT before your message in the live chat section on YouTube. Also, if you want your name included make sure you introduce yourself! Before the meeting, be sure to make a Google account so you can comment live!
☎️ Conference Call: Once you call in, let us know you want to speak by pressing *9 to raise your hand.
📧 Email your comments prior to the meeting: You can email your comments to the City Clerk's office.