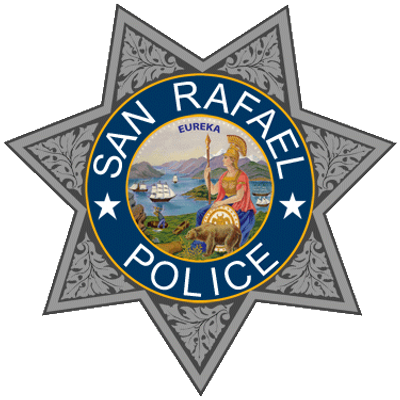 On 09/13/2021, The San Rafael Police Department distributed a press release regarding a serious assault and battery of a "pro-recall" supporter that occurred on Sunday, September 12th, 2021 at 3:02 PM, in San Rafael on the Coleman Pedestrian overcrossing that goes over the US-101 freeway.
Additional leads have been developed including the location of surveillance video.  The surveillance video does not capture the assault in this case but does show the suspect arriving and leaving the nearby scene.
The suspect is observed driving a 2001 to 2011 black Ford Ranger pickup truck with an extended cab.  The suspect is seen driving into the parking lot at Coleman Elementary School and parking.  The suspect exits the pickup and is seen putting on a light green T-shirt.  The suspect then heads toward the pedestrian overcrossing.  Four minutes later, the suspect is seen running back to the black Ford Ranger and leaves the parking lot heading northbound on Belle Avenue.
The suspect is described as a 25 to 35-year-old white male adult, 5 foot 11-inches to 6 foot tall, 180 to 190 pounds, long (past the shoulders) wavy red/blond hair, wearing a light-colored green shirt, blue jeans, and blue baseball hat.
Through the ongoing investigation, it was learned that several people were on the Coleman pedestrian overcrossing as part of a "pro-recall" rally. The participants had posted several banners on the chain-link fence.  Just before 3:20 PM, the above-described suspect walked onto the pedestrian overcrossing from the east side and began cutting down the banners with a knife.
While the suspect was cutting down one of the banners, he was confronted by the victim.  The two men began to argue and push each other.  The altercation escalated when the suspect began to punch the victim several times and caused the victim to fall to the ground.
SRPD has released the surveillance video footage with the hope that someone from the public can identify the suspect.