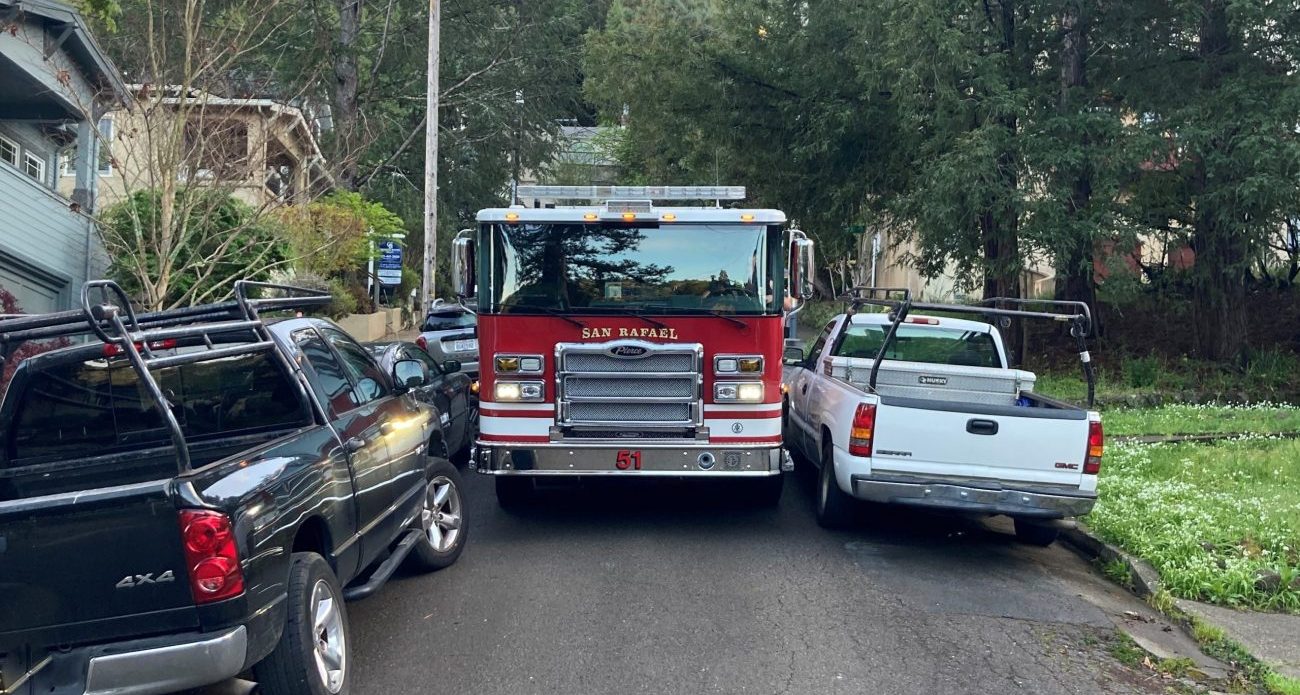 Work continues on the implementation of the high priority Parking Box Program in the San Rafael neighborhoods. Parking boxes offer a clear indication of where it is safe to park and still allow safe resident emergency evacuation and access for emergency vehicles. The pilot project was completed in September of 2021 in the San Rafael/Lincoln Hill neighborhood. This year's focus has included the Dominican, Gerstle Park, Fair Hills, and West End neighborhoods. For these areas we have surveyed and marked the proposed clarifications, mailed letters to all impacted residents, and held community meetings.
Unfortunately, the final implementation of the project in the Dominican, Gerstle Park, Fair Hills, and West End neighborhoods has been delayed by unforeseen challenges with the supply chain and staffing shortages. This remains a high priority community safety project for the City.
Staff are working closely with the installation contractor to stay updated on when supplies will be available to complete the project. We will share dates of installation as soon as we have them available. The City of San Rafael is committed to implementing these important safety measures as soon as possible. Once installed, residents can still expect a warning period before enforcement occurs.
Staff have used this delay to further engage residents in the fine tuning of planned parking boxes to better meet resident and neighborhood needs. Additionally, this time has allowed for an even more in-depth review of sign installation locations to reduce the number of signs needed, which lowers overall costs and helps with San Rafael's goal to preserve the attractiveness of the City's streets while maintaining a focus on the overarching goal of public safety. The end result is more legal parking, safer roadways for residents and emergency vehicles, and fewer inconveniences for residents.
To learn more about this essential community safety program, please visit:
https://www.cityofsanrafael.org/san-rafael-parking-box-program/