The Land Development engineering team in Public Works also recently welcomed new Junior Engineer Megan Kelly, and Engineering Technician Jason Madayag.
Megan came to us with nearly 5 years of experience as a Project Engineer at BKF Engineers, a Bay Area-based engineering firm. During her time at BKF, Megan provided engineering consulting services for major land development projects in Marin, Sonoma, and Napa County. In her role, Megan will be assisting the Land Development division with review of building and planning permits, as well as the encroachment permit program.
Jason Madayag, while new to the "engineering side of the house" in Public Works – is certainly not new to the Department. Jason started as an Administrative Assistant more than three years ago and in his short time has overhauled and updated many of the internal processes related to workplace safety, personnel and accounts payable which are critical to the operations of the department. He is now applying his organization and customer service skillsets to his new role as Engineering Technician overseeing all encroachment, grading and land development permits for construction in the right of way citywide. While the Admin team misses Jason, he has proven himself to be invaluable to the Land Development team and they refuse to give him back!
If you see Megan or Jason around, virtually, in-person, or even with a bright yellow construction vest out in the field – please say hi!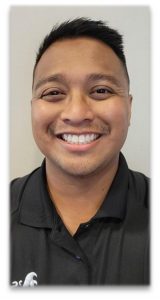 Jason Madayag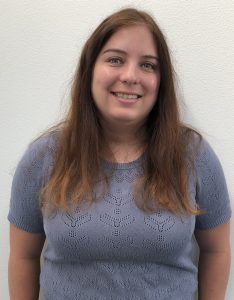 Megan Kelly