Third Street is a critical component of San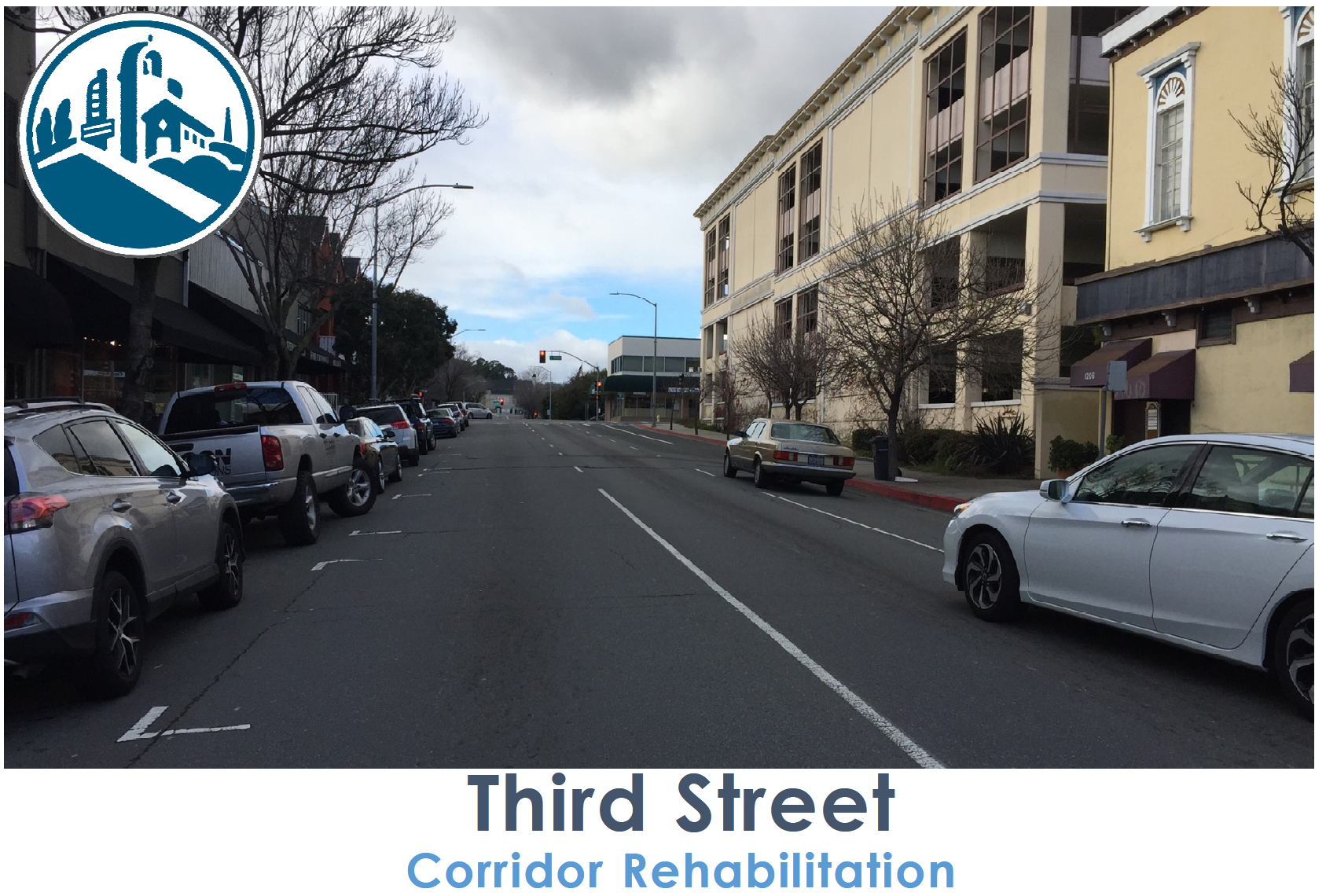 Rafael's transportation network serving tens of thousands each day as they travel to work, school, recreation, and retail destinations. The County's busiest transit node, the Bettini Transit Center, brings nearly 9,000 people daily to and through Third Street as they use Golden Gate and Marin Transit services. As SMART continues to grow it's system, it could bring thousands more transit users to the corridor. Third Street is not only important to San Rafael, but serves regional need linking Highway 101 and West Marin communities.
The City of San Rafael has an allocation from the Transportation Authority of Marin through the Measure A program to rehabilitate Third Street. The City has hired a consultant team of BKF Engineers, Wallace Roberts and Todd, and Parisi Transportation Consulting to lead the Third Street study. A series of community meetings, technical working groups, and community working group meetings was held to better understand the stakeholder goals, review alternatives, and develop a preferred alternative for Third Street. The project builds on existing studies, community input, and city goals of: congestion relief, improving safety, and complete street options for Third Street that assist stakeholders to understand and trade-offs of each resulting in the development of a preferred alternative for use in an environmental document and report to the City Council.
Feasibility Study at City Council - June 3, 2019
3rd Street Rehabilitation Final Report
3rd St Rehab Appendix A - Plans and Sections
3rd St Rehab Appendix B - Existing Site Context, Uses, and Conditions
3rd St Rehab Appendix C - Existing Traffic Analysis
3rd St Rehab Appendix D - Future Projects Considered
3rd St Rehab Appendix E - Roadway Crown Analysis
3rd St Rehab Appendix F - Preferred Tree Species List
3rd St Rehab Appendix G - Sidewalk Evaluation
Second Meeting
First Meeting