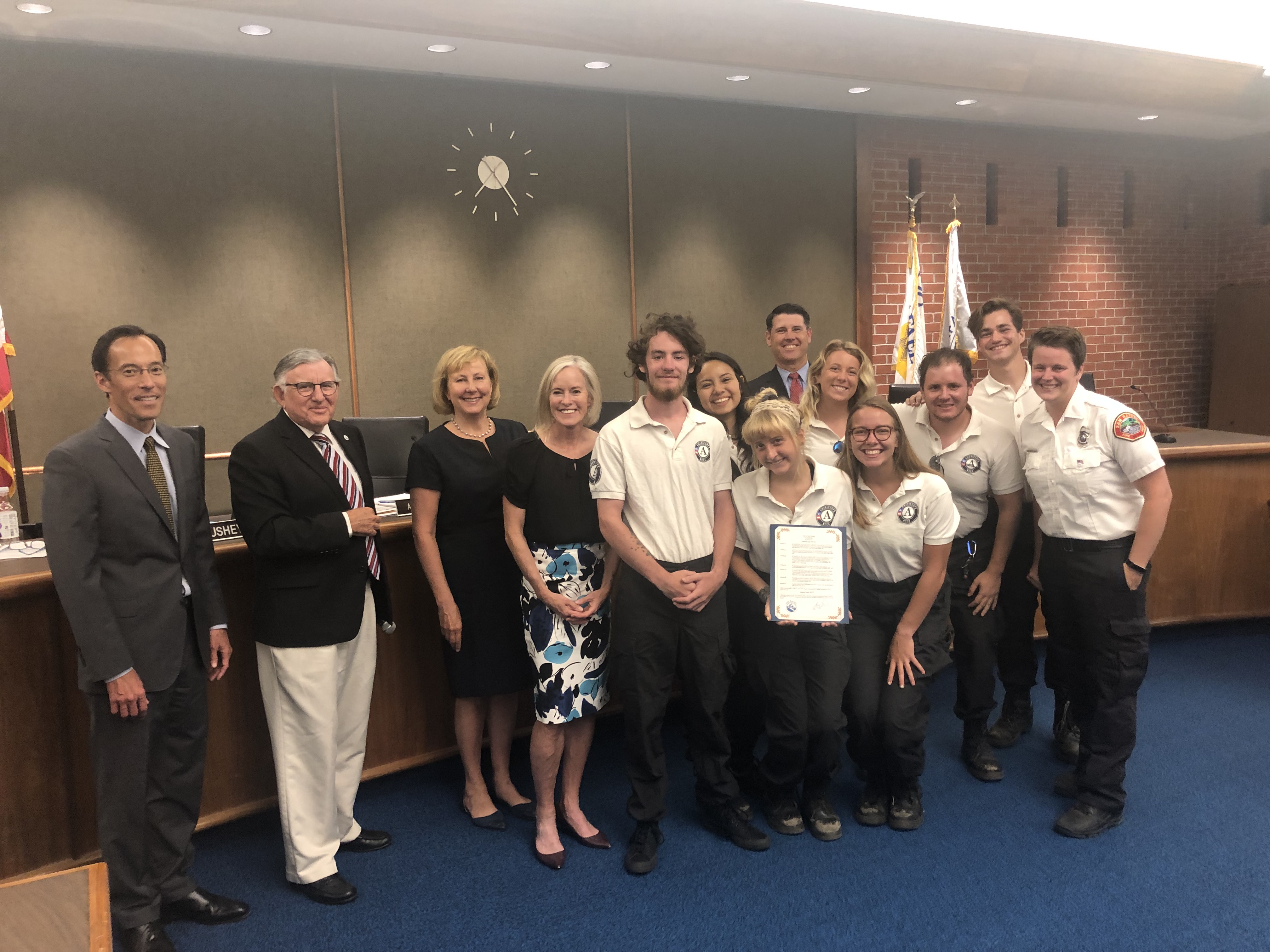 On Monday night's  City Council Meeting the City Council expressed their sincere appreciation to AmeriCorps National Civilian Community Corps (AmeriCorps NCCC) and to the members of the Pacific Region Green 2 Team for their service and dedication to wildfire prevention and vegetation management activities and their resulting contributions to the City of San Rafael.
AmeriCorps NCCC is a program that engages thousands of 18- to 24-year-olds in team-based national and community service projects across the United States. AmeriCorps NCCC partnered with the City of San Rafael to support wildfire mitigation projects for private homeowners as well as in the public open space and the AmeriCorps NCCC Pacific Region Green 2 Team, which began its 12-week service project in San Rafael in April 2019, includes the following team members:
Megan Spencer
Mariah Deyo
Evan Holmes
Maritza Ramirez Alvarez
Tomas Jimenez Nickerson
Michael Farley
Alex Marchman
Maddy Armani Munn
The AmeriCorps NCCC team has helped more than a dozen homeowners achieve defensible space by removing juniper and other hazardous fuels and has helped maintain our open space by pulling invasive Scotch and French Broom, cutting down seasonal grasses, and removing debris from fire roads in the following areas across the City: Rafael Highlands, Terra Linda, Mont Marin, McNear Beach, and Peacock Gap.
Their participation is in keeping with the spirit of the San Rafael Wildfire Prevention and Protection Action Plan, and as such is helping to make our city safer in a cost-efficient manner.
Thank you AmeriCorps NCCC!