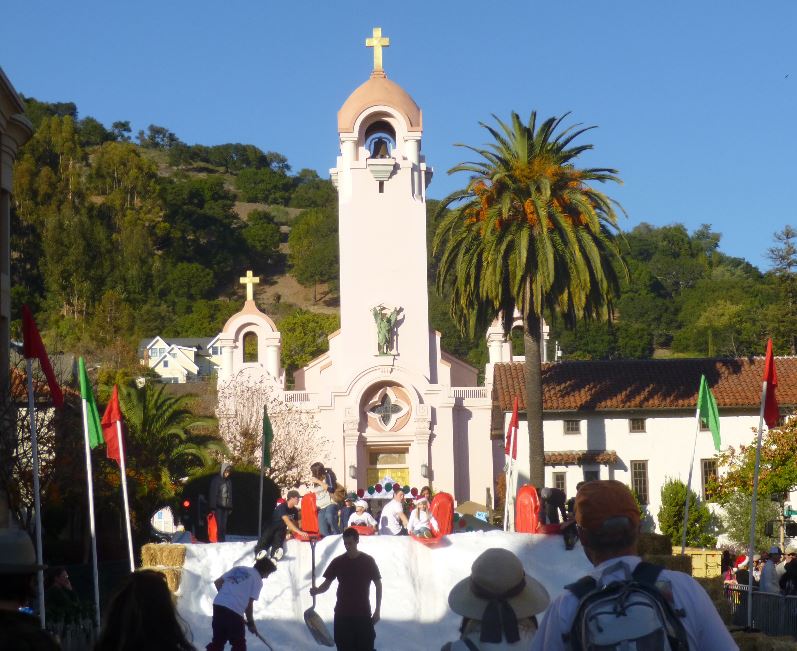 The Richard P. O'Brien Citizen of the year Award is intended to acknowledge residents of San Rafael who, through their dedicated and selfless efforts, have had a significant effect on the quality of life in their community.
Sue Beittel has been selected as the first recipient of this award due to her community involvement and accomplishments in the areas of education, land use and transportation planning, and environmental protection.
Sue has been a resident of San Rafael for over 40 years and has promoted quality education for her community by serving on the San Rafael School Board for eight years, chaired the California Commission on Vocational Education, served on the Finance Committee for the California School Boards Association, was a founding member of the Marin Education Legislative Task Force, was a board member of the Marin Education Fund and coordinated several educational conferences on education for handicapped children, human relations and school finances.
Sue has been an informed and reasoned voice in community discussions about land use and transportation issues, including serving on the Board of the League of Women Voters of Marin County, on the Conservation Committee of the Marin Audubon Society, on the Transportation Committee of the Marin Conservation League, on citizen committees for the San Rafael General Plan, Countywide Plan and St. Vincent's/Silviera properties.
Sue has been an active representative of her neighborhood by serving for many years on the North San Rafael Coalition of Residents.
Sue's community involvement has been characterized by thorough investigation of complex issues, a fair minded balancing of interests with a focus on the greater community good and sustained interest and active involvement.
The City Council expresses its appreciation for Sue Beittel's efforts on behalf of our community and awards her the Richard P. O'Brien and the Mary Ferrario O'Brien Citizen of the Year Award.