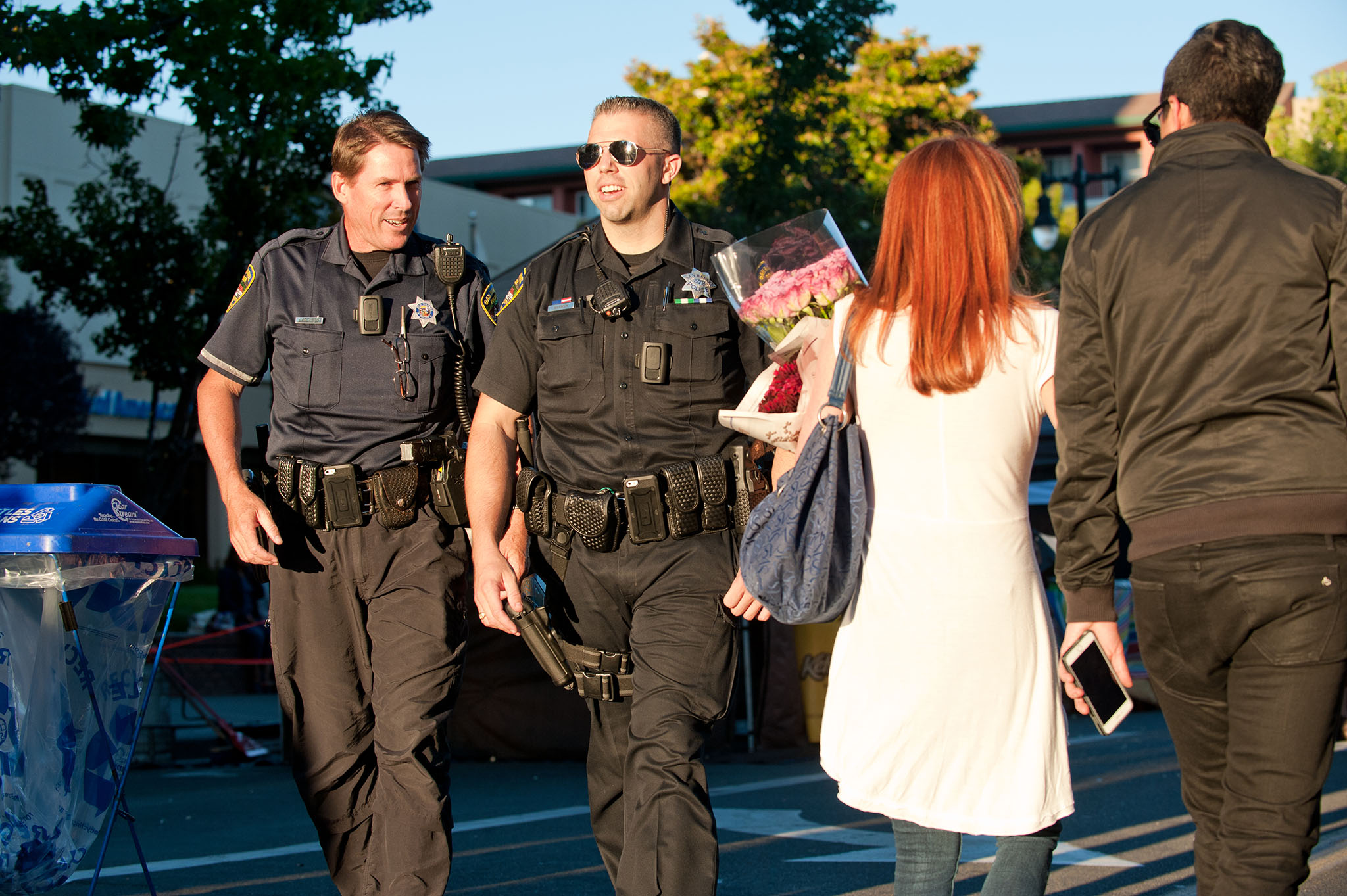 The summer is upon us and with the warm weather, opportunity knocks for people who do not have your best interest in mind.  The San Rafael Police Department would like to share some simple tips to help you secure your home a little better so you property and loved ones can sleep a little safer at night.
Get to know your neighbors.  Whether you live alone or have a family that lives with you, it is a good idea to know who lives next to you.  Doing that helps you become a little more aware of your neighborhood and gives you a good start for watching out for each other.  You may not want to invite people into your home, but you can share phone numbers and talk about things going on in your area.
Hot weather sometimes means open windows to let your home cool down.  Open windows sometimes can mean opportunity for a burglar or someone who wants to get inside your home without your permission.  There are ways to better secure your windows like by putting a wood dowel in the track to prevent the window from opening too much.  Ground floor windows or homes with access to the backyard from the front, by way of side gates, can be a problem, but not impossible to better secure.
Security Cameras and Alarms: Ask any cop and they will tell you that alarms can help prevent a theft, but in many cases, alarms let you know that your stuff was just taken.  Cameras have been a big help in identifying burglars.  Make sure that your video security cameras are installed close to eye level so you can see the face of the suspect instead of the top of his or her head.  Also a camera with a good wide view of the street might help us identify a car or other associated people.  None of this is good if you don't have access to the camera and video for us to use, so make sure you have a system that will allow a screen shot or video of the burglars.  The police department has a vision of developing and maintaining a problem solving partnership with our community, in an effort to further this, we have developed a new private surveillance camera registry.  The registry allows residents and business owners to voluntarily register their surveillance cameras with the police department.  Police will not have access to the camera systems, but will be aware that a camera exists when investigating a crime in or around their neighborhood.  If we have a crime in your neighborhood and notice that one of your neighbors has a video camera registered with the police department, then we would contact them and ask to check their video to see if there is anything suspicious that could help us solve the crime.
Serial Numbers.  If you have valuables and want us to try to find them and get them back to you, then we are going to need serial numbers.  If your item is pretty unique or one of a kind, take a picture of the item or serial number so we can help reunite you with your property.
Scams.  A not so new, but effective and elaborate fraud has been when you think your friend is in trouble and they call you asking for money.  Recently, a caller spoke to a victim in a barely audible voice, and stated they had been arrested and needed money to get out of jail.  The caller used a name of a friend of the victim.  The caller (who is actually a suspect) had his "attorney" make a second call to the victim to secure the money via gift cards, Western Union or other types of retail cards.  To make this scam even more believable, the victim was also provided a telephone number so they could call the number and they think they were speaking to and attorney.  The police would later discover the telephone number was no longer valid once the crime was committed. Ask yourself; what attorney or jail accepts gift cards for bail or services?
Holidays and the end of the school year are associated with summer and that could mean a holiday or graduation party at your home.  Have a way home that does not risk your safety or the safety of others if you are going to have something alcoholic to drink.  There are plenty of resources that are far cheaper than paying for fines associated with DUI.
Are your prescription medicines and alcoholic beverages secured from minors who might be visiting your home?  You might want to consider a safe place that reduces temptation or peer pressure for under aged visitors or friends of your family.
Have a great summer and as always, call us or go to our website if you have any questions or need our help.