Wear a Mask. Stay 6-feet apart.
If you have to go outside:
Avoid groups
Cover your nose and mouth with a face covering such as a bandanna, scarf, or cloth covering, as outlined in the County Health Order
Keep 6 feet between you and everyone else at all times
Reduce the time you are around others outside the home
Minimize your exposure and your contact with people outside your household
Wipe any surfaces you need to touch with antibacterial wipes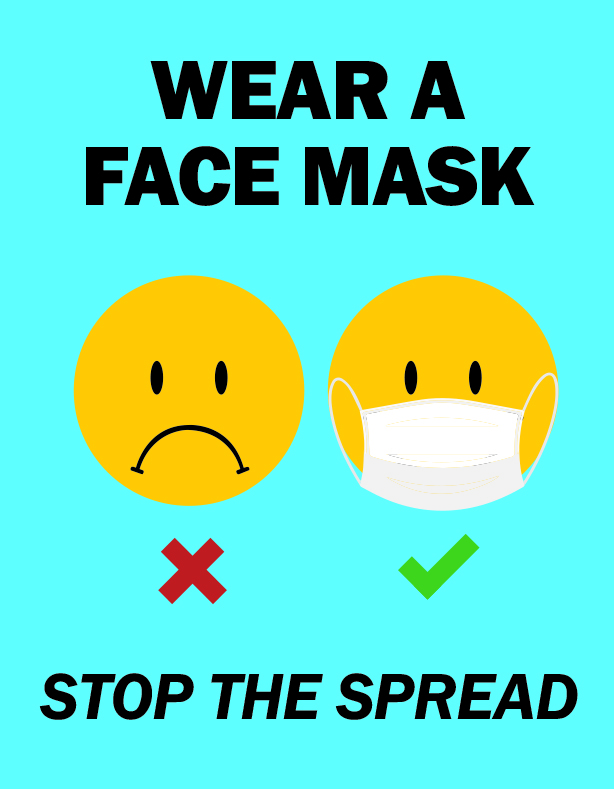 Degrees of separation from coronavirus exposure
If you have had a positive COVID-19 test result, you should stay home.  Your Physician will monitor you and provide instructions.  You may be asked to notify your workplace by your county's health department or physician.
1st Degree Exposure: If you are a person who lives with an individual who has tested positive, you should stay home. This is sometimes called "self-quarantine".  Your Physician will monitor you and provide further instructions.
2nd Degree Exposure: If you live with a person who has been exposed to COVID-19, and they have been instructed to self-quarantine, you should check with your physician.  Generally, 2nd degree contacts, such as this, are considered low risk.  In general, individuals in this situation should report to work.  If you feel sick, you should stay home.
Remember
Everyone must stay home except to get food and medicine, care for a relative or friend, get necessary health care, or go to an essential job.
Don't gather with others. That means no dinner parties, no meeting up with friends, and no visitors. Bars, nightclubs, and gyms are closed.
It is OK to go outside for walks, but not in groups besides your own household.
If you are an older adult or someone with a serious chronic medical condition like diabetes or heart or lung disease, you are especially vulnerable and must stay home.