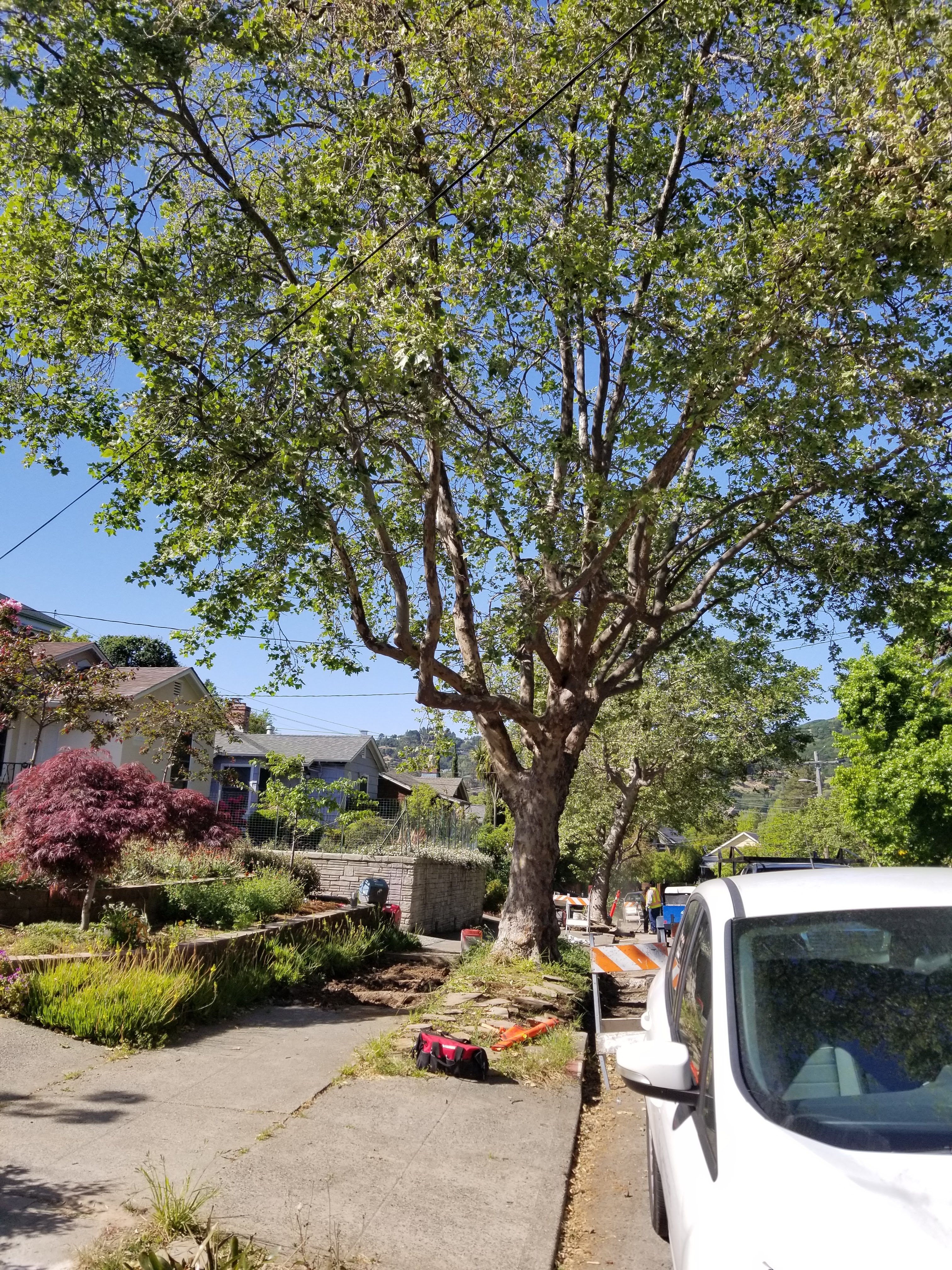 Street Trees and Sidewalk:
As the Sidewalk Repair Program (SRP) moves along, a common theme has played out throughout the City. The sight of trees, and specifically their roots damaging and lifting sidewalks is something most residents have seen firsthand. As a Tree City this presents a challenge, but the City of San Rafael has worked hard to keep a balance between saving our beautiful street trees while also repairing sidewalks.
More than three quarters of the sidewalks being replaced in the SRP have been damaged by trees. In each case the City consults with Urban Forestry Associates (UFA) of Gerstle Park on the best course of action. In most cases, root trimming is all that is necessary to repair the sidewalk and keeping the tree healthy and stable. When root trimming is not a possibility and the health of the tree may be jeopardized, alternatives are proposed.
Recently, the City worked with a property owner in Gerstle Park to save a large London Plane Tree. Having consulted with UFA, it was determined that there were too many roots under the sidewalk that needed to be removed and removing them all would risk the health of the tree. After three site visits by UFA and consultation with the concrete contractor, Van Midde and Son Concrete, the City devised a plan that would save the tree while replacing the sidewalk. The plan included curving the curb, gutter, and sidewalk around the tree, removing some of the roots, and building a sidewalk bridge over the roots that needed to remain. In addition, the tree was pruned by the City's tree contractor, Jorge's Tree Services, to reduce the load on the tree to offset the roots that were removed.
While this is a rare case, the work done here by the City's contractors gives a great example of the assets the City has in place to preserve as many trees as possible. As work progresses, the City will continue to employ these methods.
So, next time you see a curve in the sidewalk, or a slightly higher sidewalk, you'll know why.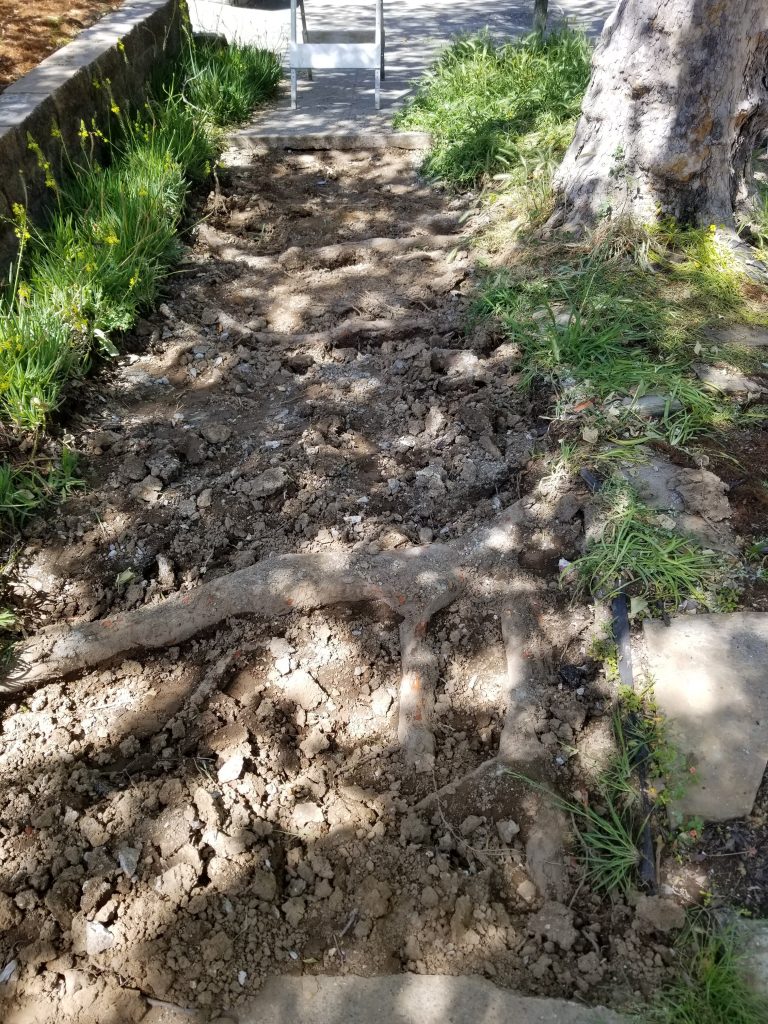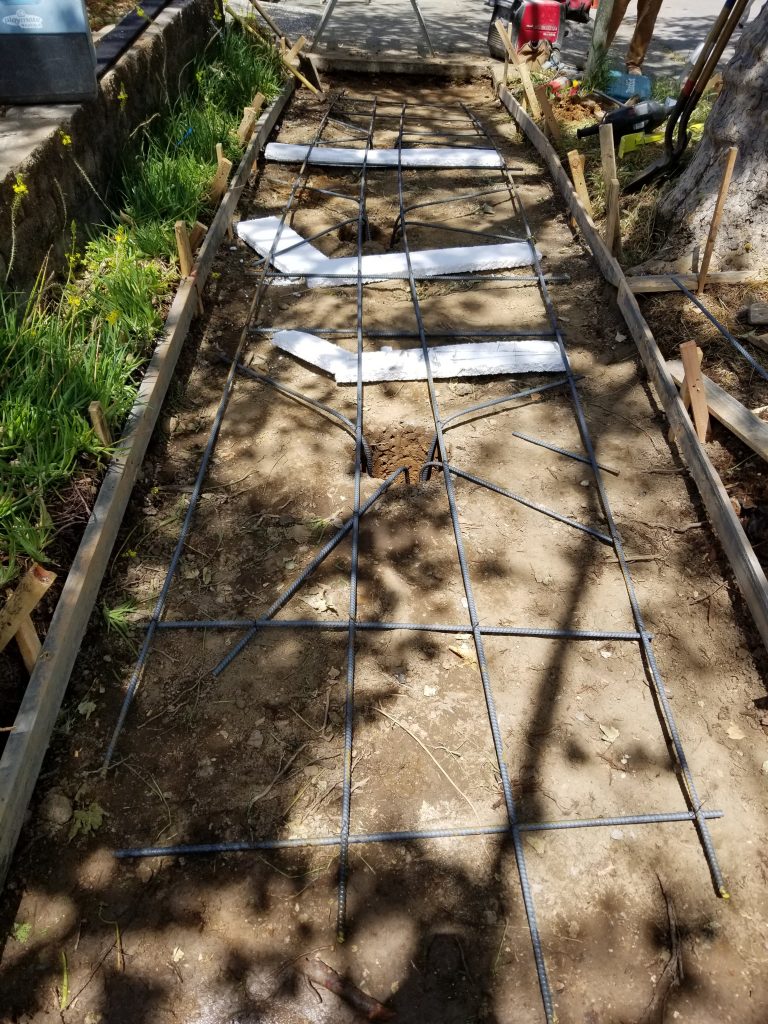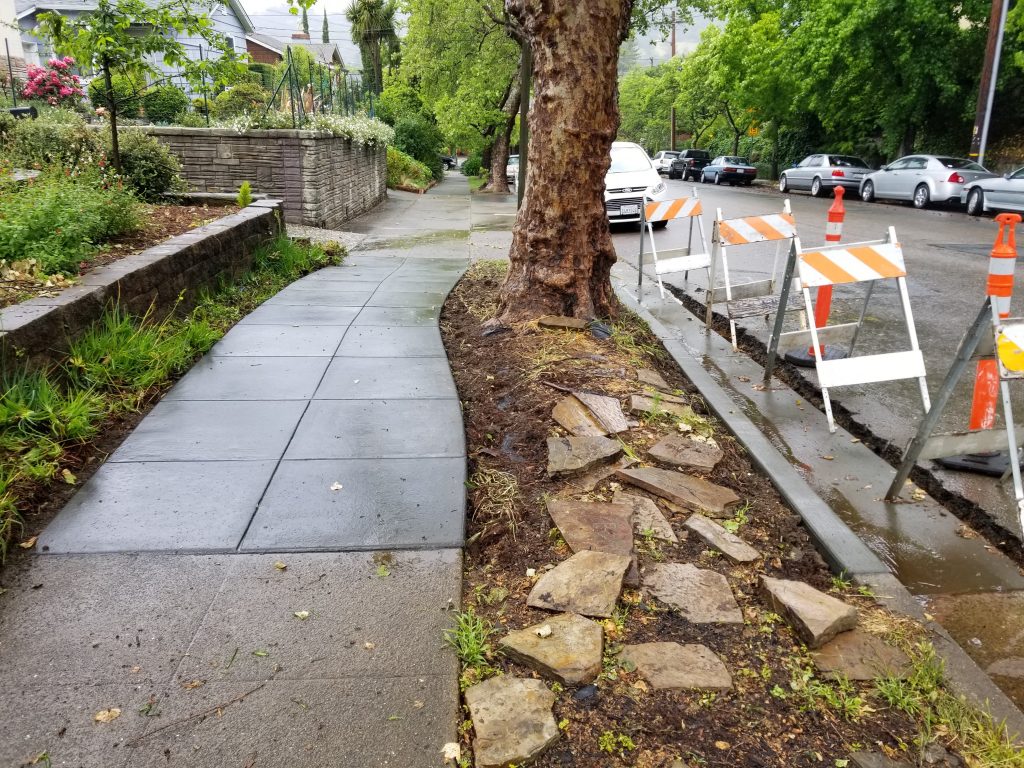 Program Update:
Since our last post, the following locations were completed: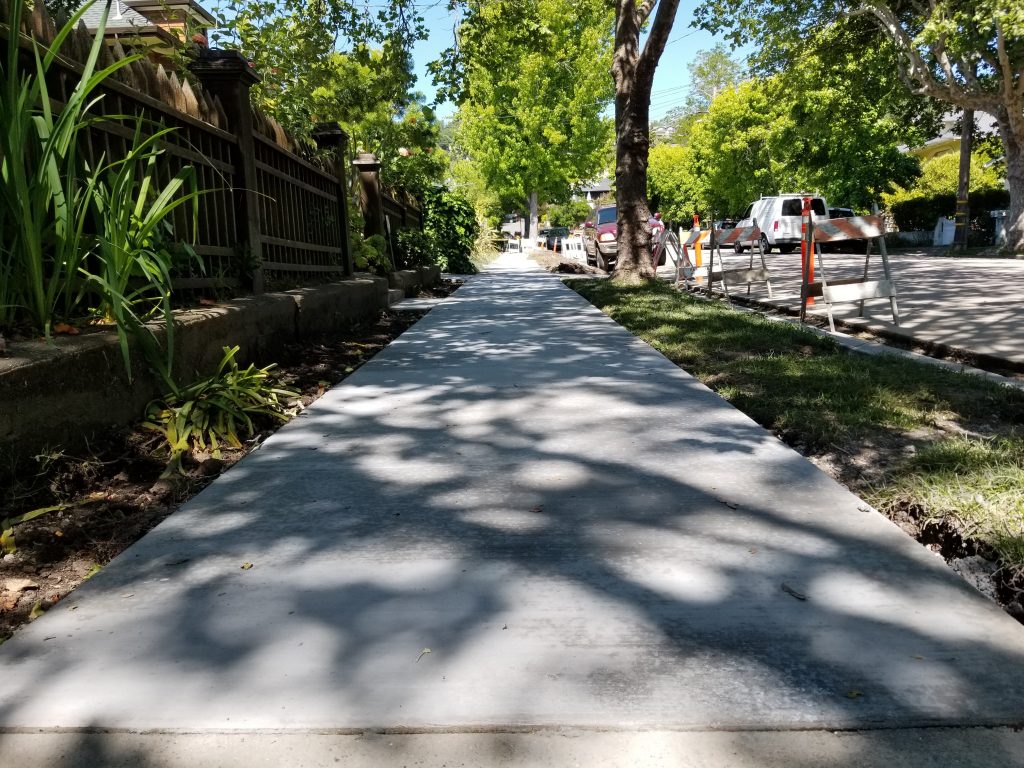 The following locations are currently scheduled in Gerstle Park: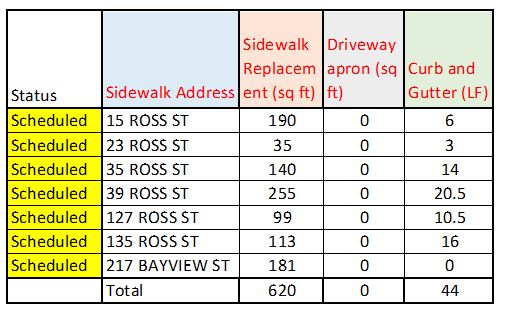 Please note that City and contractor continue to work as efficiently and quickly as possible to replace sidewalk for all 2018 program participants. The City is following the schedule as set forth last winter: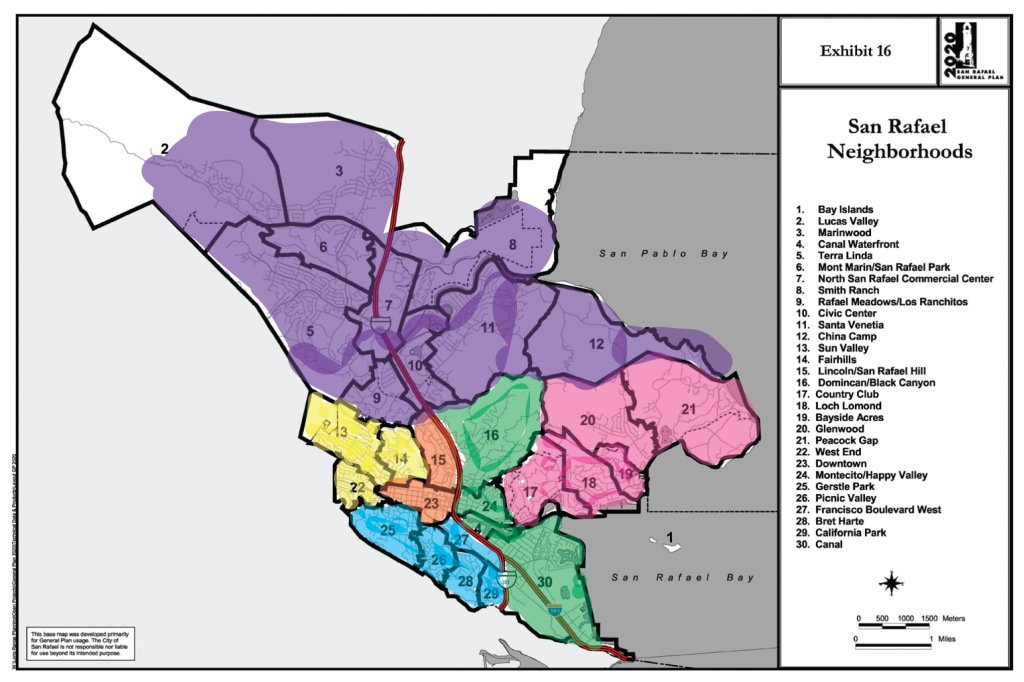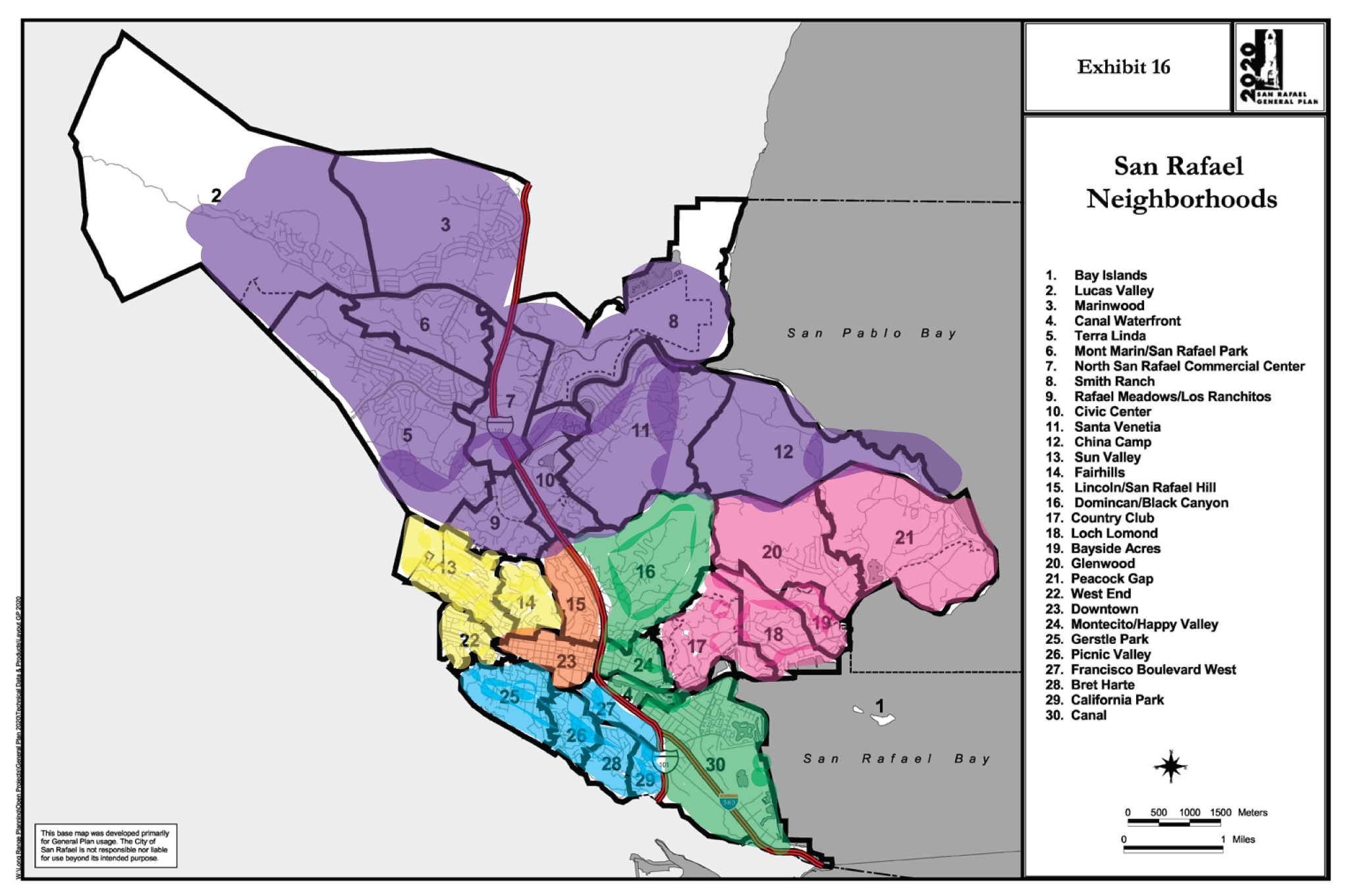 Sun Valley (

yellow

on map)

*Completed

Gerstle Park/Bret Harte (

blue

)

*Current

Peacock Gap and Point San Pedro peninsula (

pink

)

 

Dominican, Montecito, and East San Rafael (

green

)

 

Downtown (

orange

)

 

North San Rafael (

purple

)