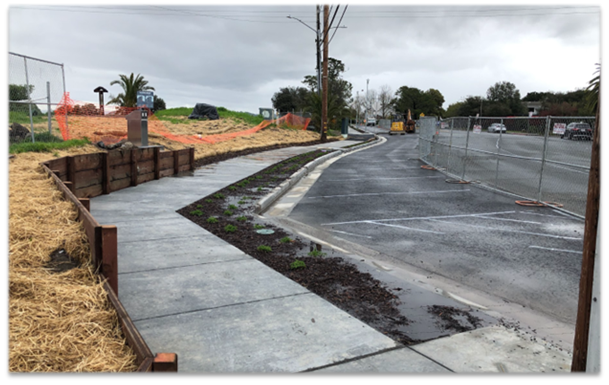 Written by: JC Agcaoili, Assistant Engineer
Planting is now complete at the Spinnaker Point Parking Modification project and the striping has been laid out.  Final striping will be installed on Friday, March 23rd, weather permitting.
We look forward to opening the parking spaces to the public as we understand how important additional parking is to our community in the Canal neighborhood.  This project is just one of several projects that Public Works will pursue over the next 3-5 years to increase parking capacity in the Canal.
More information on this project can be found on this project webpage of our city website:
https://www.cityofsanrafael.org/spinnaker-point-parking-modifications/