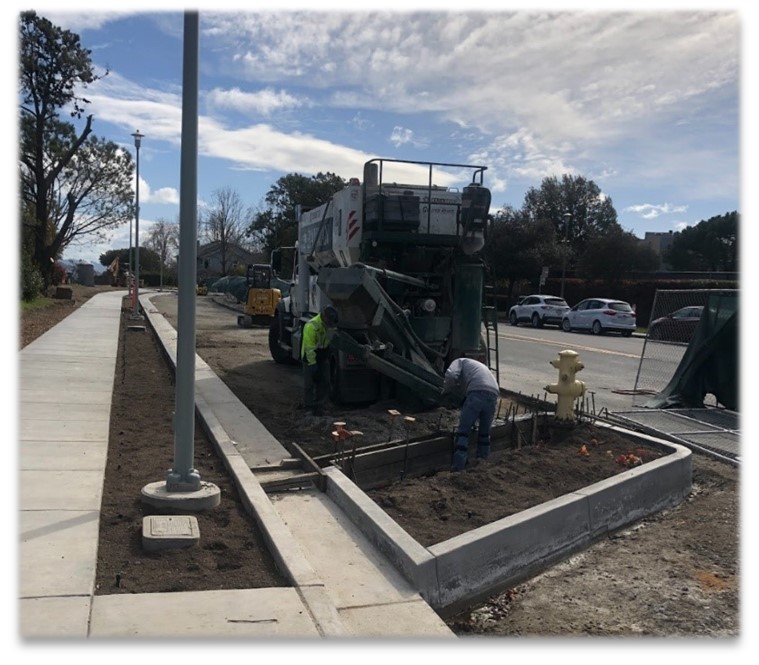 Construction is almost complete on the Department of Public Works' Spinnaker Point Parking Modification project.  Our contractor, Michael Paul Co., expects all major
construction operations such as concrete and asphalt to be complete within the next two weeks.  The current forecast shows some rain and cold temperatures ahead.  Due to this weather forecast, we have limited days that we will be able to place concrete and asphalt as the weather must be dry and warm enough for asphalt to cure properly.
The electrical connection has been made for our new street lights and PG&E has signed off. The remaining operations will include planting and striping of the parking spaces.  The City is excited to finish the project and provide these parking spaces that are much needed by our community in the Canal neighborhood.  This project is just one of the projects that Public Works will pursue over the next 3-5 years to increase parking capacity in the Canal.
More information on this project can be found on this project webpage of our city website:
https://www.cityofsanrafael.org/spinnaker-point-parking-modifications/