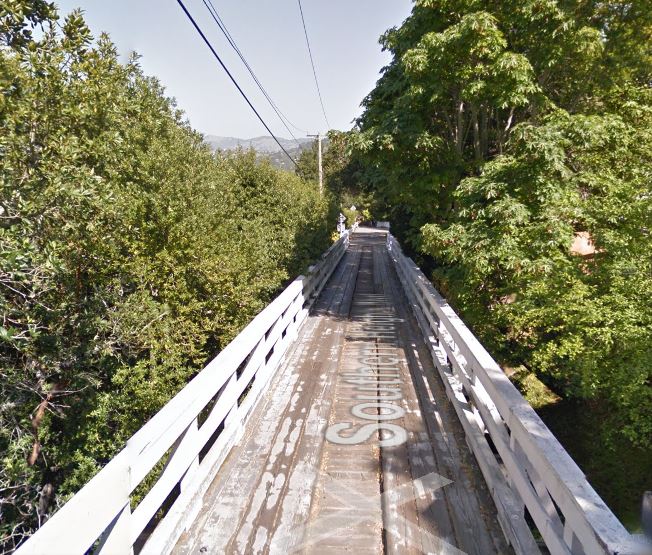 The proposed project will replace the existing bridge and construct a new bridge along southern Heights Boulevard. The design will include a one lane bridge with a 14 foot clear width and 4 foot sidewalk that fits within the existing right of way. This project is fully funded by the Highway Bridge Program.
Bridge Walking Assessment – July 27, 2016 – Southern Heights Boulevard Bridge
Concept Review Thursday, November 3, 2016 at the San Rafael City Council Chambers from 6 -8:00 p.m.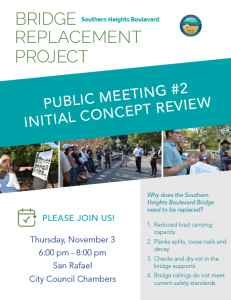 Contact: Department of Public Works, (415) 485-3355