Spotlight Photo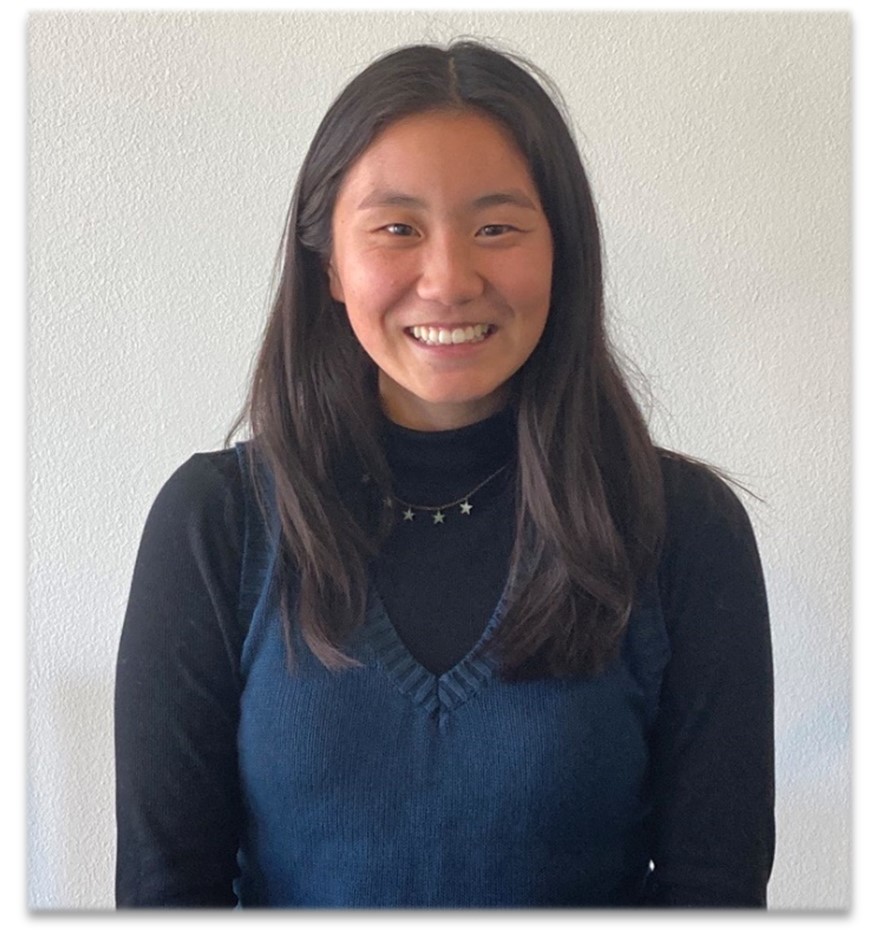 State of the City Dinner
Photo Credit: Joanne Webster | San Rafael Chamber of Commerce
Last Quiz Question
Congrats Molly Blauvelt! The photo featured in the last Snapshot quiz was of a black-crowned night heron hanging out at the Marin Civic Center lagoon. Congratulations, Molly, and thanks for reading Snapshot! Scroll down to see this edition's quiz and be the first to answer!
---
Message from the new City Manager, Cristine Alilovich
Dear Snapshot readers,
It is with great excitement and a deep sense of honor that I step into the role of City Manager of this great City. I'm incredibly grateful to have worked with the soon-to-be-retired City Manager, Jim Schutz, for the last eight years as the Assistant City Manager.
I will continue the tradition of providing this newsletter as a vital communication channel from the City to our community. Snapshot readers will continue to receive the same mix of informational updates and previews of proposed items on upcoming City Council meeting agendas, events, and other opportunities coming up in our community.
---
San Rafael City News
Police Advisory and Accountability Committee
On Monday, June 5th, the City Council will consider developing a Police Advisory and Accountability Committee (PAAC) that will be comprised of seven community members. Over the past year, the San Rafael Police Department (SRPD) and City officials hosted community meetings seeking feedback from residents about policing in San Rafael. From these meetings, the community identified five major feedback themes related to trust, accountability, cultural competency, diversity, and safety. The primary goals of the PAAC would be to cultivate trust between the police and community, improve transparency and accountability, make recommendations on police department policies and practices, and build relationships with the community that will serve to improve policing in San Rafael. Additionally, the PAAC would provide greater community participation as their meetings would be open to the public.
If approved by the City Council, staff will facilitate a city-wide search for applicants by July 1st and encourage a diverse applicant pool.
Additionally, staff would conduct community outreach to seek feedback before the PAAC bylaws would be brought back to the City Council for consideration. The bylaws include specific details regarding the scope of responsibilities and meeting frequencies of the committee.
You can find more community information regarding policing in San Rafael and subscribe for automatic updates at https://www.cityofsanrafael.org/policinginsanrafael/.
See the staff report for additional details.
Read the Staff Report here
---
Citywide Proposed Budget for Fiscal Year 2023-2024
Additionally, at Monday night's City Council meeting, the proposed citywide budget for Fiscal Year 2023-24 will be presented. This report is the culmination of an extensive budgeting process, which includes an update on FY 22-23 budget performance, provides information on the proposed Operating and Capital Budget for all City funds, as well as the City Council's Goals and Objectives for the next two fiscal years. The proposed budget ensures that ongoing General Fund operational expenditures align with current revenues, while other funds' spending plans rely on projected revenues and accumulated resources.
In addition, staff will present the proposed Capital Improvement Program (CIP) for all infrastructure projects that address transit, streets, sidewalks, roads and building maintenance, parks, and public safety facilities. The CIP report includes updates on long-range projects and their funding sources for 2023 through 2026. Staff will also present the proposed Measure A Work Plan for the Fiscal year 2023-2024, which includes specific improvement projects in City parks and open spaces.
Read the Staff Report Here
---
National Gun Violence Awareness Month: Gun Safety Awareness
June is National Gun Violence Awareness Month. As a City, we are committed to promoting responsible gun ownership to ensure the safety of the community. A key initiative toward reducing gun violence is the safe storage and handling of firearms to prevent accidents and misuse. Every day 8 children and teens are unintentionally injured or killed by family fire. As part of the Marin Gun Safety Collaborative, Mayor Kate is committed to this cause. You can view a video presentation by a campaign called "End Family Fire" that provides more information about how to engage in the work of gun violence prevention.
Mayor Kate will be participating in the Wear Orange Golden Gate Bridge Walk 2023 on June 4th at 11 a.m. Visit the event website for more information. Wear orange on June 4th to support the efforts to prevent tragic gun accidents.
---
Canal Alliance forms the Marin Climate Justice Collaborative with Marin City Climate Resilience & Health Justice
Canal Alliance recently formed the Marin Climate Justice Collaborative (MCJC) in collaboration with the Marin City Climate Resilience and Health Justice agency. The MCJC will work with the City of San Rafael and the County of Marin to empower residents to make informed decisions on which potential adaptation measures should be explored to respond to sea level rise. The MCJC will also support partners in obtaining grants to fund projects. The City is committed to working with the community to identify feasible sea level rise adaptation measures and is excited to collaborate with the MCJC and all other stakeholders.
Read the news release here.
---
Join the Sea Level Rise Steering Committee
The California State Coastal Conservancy and the Marin Community Foundation awarded $762,000 to conduct a community-informed sea level rise feasibility study for East San Rafael. This project team includes the City of San Rafel, Canal Alliance, the Multicultural Center of Marin, and the County of Marin. This study will explore the viability of different options to address sea level rise.
The project team is forming a steering committee that will allow residents in affected areas, including the Canal Neighborhood and parts of downtown San Rafael, to oversee the development of the feasibility study. If you live or own a business in an area of San Rafael that is affected by sea level rise, please consider joining the Sea Level Rise Steering Committee.
Click here to apply and learn more about the committee.
---
Third Street Improvements  
NEXT WEEK June 5 – June 9 
Contractor will continue pulling fiber optic cable along 3rd St. from Lootens to Shaver and along 2nd from Shaver to East.
Contractor will continue replacing concrete ramps and sidewalk at 830 3rd (Walgreens). The work will require a sidewalk closure and pedestrian detours.
Contractor will continue replacing sidewalk, curb and gutter and tree wells on 3rd from A St. to E St. The work will require a lane closure and traffic lane shift.
IMPACTS:
The stairway from Second Street to Jessup Street (south of Ida Street) is closed.
For the Lane Shift on Second Street, the posted speed limit is 25 mph. Drivers should be aware of changed conditions and be alert.
Traffic Controls (temporary signs, message boards, traffic cones, delineators and detour signs) will be put in place to direct motorists through the work area.
Curb parking spaces will be marked "No Parking."
The work hours will be 6:00 am – 6:00 pm, lane closures 6:00 am – 3:00 pm on Third Street and Second Street westbound, and 9:00 am – 6:00 pm on Second Street eastbound.
CLICK HERE FOR AN INTERACTIVE MAP
VISIT THE THIRD STREET IMPROVEMENTS PROJECT WEBPAGE
---
TALES OF THE CITY— The Goats are Back!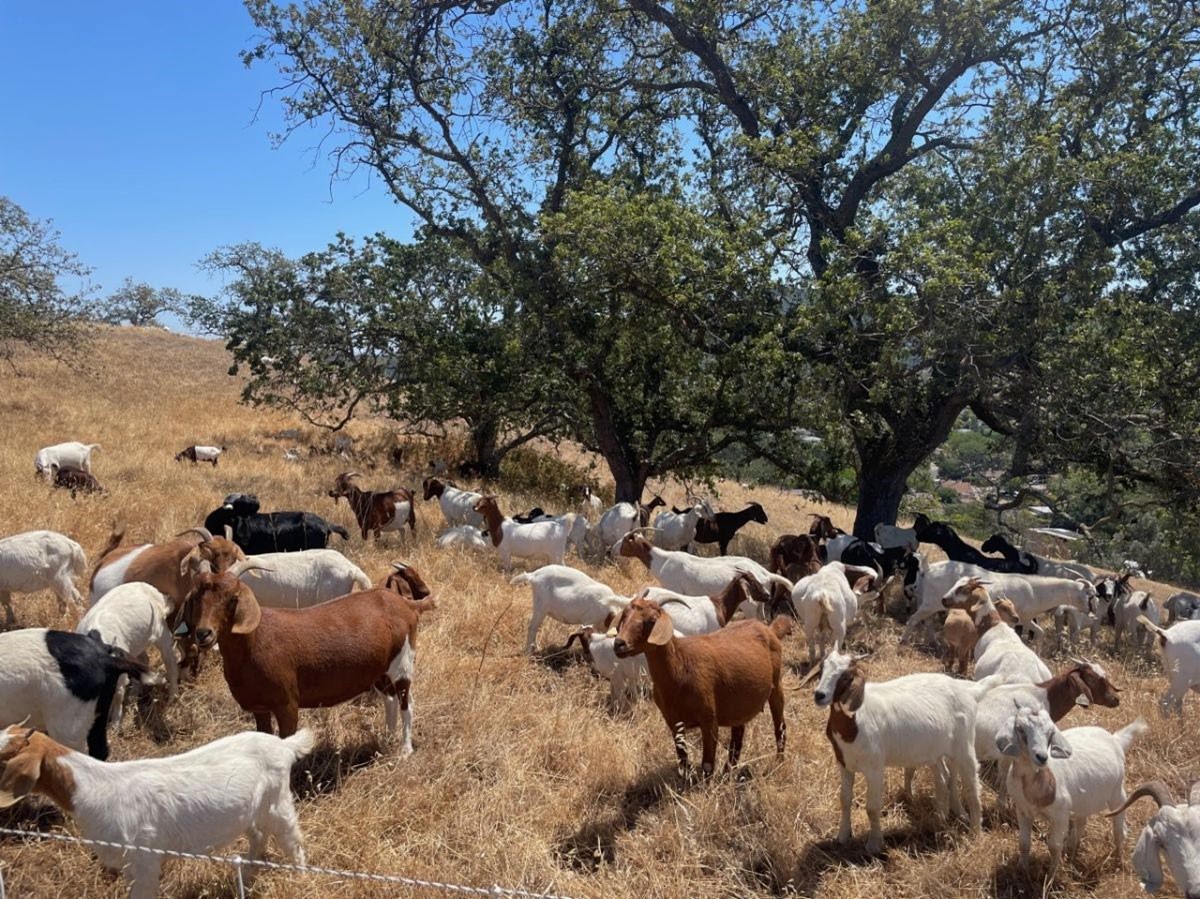 As the rain stops and hills start to change from green to golden, wildfire prevention efforts on our hillsides are underway. The goats have returned to San Rafael's open space near homes and developed land to eat grasses and other fine fuels. Just as the goats eliminate tall grasses on hills, residents should also take steps like mowing and weeding to reduce seasonal grasses and fuel near their homes. The goats will visit nine sites this year, covering 175 acres throughout San Rafael. Goats are an effective and environmentally sound way to reduce fuel loading in otherwise difficult-to-reach areas.
If you encounter goats, herders, or working dogs, please keep your pets on a leash, avoid the temporary electric fencing, and safely observe them doing their important job! For more information about the goat grazing program and other projects funded by the Marin Wildfire Prevention Authority, please visit the San Rafael Fire Department website.
Sites: Skyview Santiago, Deer Valley, Scettrini, Hartzell, Robert Dollar, Gold Hill, McNear, Gerstle and Bret Harte
---
LAST COUNCIL MEETINGS on May 15, 2023
At the May 15 regular City Council meeting, the Council:
Held open time for public expression.
Heard City Manager and Councilmember reports.
Approved the consent calendar.
Approved a resolution related to the Housing Element, General Plan, and Zoning amendments.
Accepted a report on Goals and Objectives and Performance Metrics.
Approved a resolution adopting the Economic Development Strategic Plan.
City Council meetings are held every first and third Monday of the month. City Council meetings that fall on a holiday are rescheduled for the following Tuesday.
---
Events
Pride Month Flag Raising at City Hall
June 5,2023
Join the San Rafael City Council for the annual raising of the Pride Flag at City Hall on June 5th at 6:45 p.m., immediately before the City Council meeting!
At the meeting following, the City Council will consider a proclamation commemorating the month of June 2023 as Pride Month in San Rafael.
---
Congregate Meals
Albert J. Boro Community Center – Wednesdays at 11:30 am
San Rafael Community Center – Wednesdays at 11:00 am (except for the third Wednesday of the month)
In-person congregate meals for older adults are back! Come enjoy a warm, nutritious meal at your local meal site. To be eligible for this program, you must be 60+ years of age. For more information and to sign-up for meals, call 415-473-4636.
---
Dining Under the Lights
Beginning May 26, 2023, the downtown San Rafael "Dining Under the Lights" summer block party will resume! It is a FREE event held on the Second Friday of the month, where parts of Fourth Street and B Street will be closed from 6-10 pm. Local restaurants will set up tables on the street with live bands nearby to entertain the crowds. Enjoy a variety of food and drink options from the downtown restaurants. There will also be a maker's marketplace, games, and activities for people of all ages. It is a fun and enjoyable outdoor event for the entire family.
---
San Rafael Summer Farmers Market
Location: Downtown San Rafael, Fourth Street, Between A and Lootens Street
Dates: Thursdays, June 1 – August 31, 2023
Times: 5:30 pm – 8:30 pm
The farmers' market starts on Thursday, June 1st, featuring an exciting mix of new and returning farmers and purveyors. You'll discover and connect with farmers selling a bounty of seasonal farm-fresh produce, honey, wine, baked goods, flowers, cured meats, jams, pasta, and handmade crafts. Dine al fresco or take-home street style foods spanning the globe: Yucatan, Salvadorian, and Spanish, to name a few, plus Southern-style foods, and Mexican-style local roasted corn.
Rooted in the heart of San Rafael, the market also features handcrafted foods from local makers and one-of-a-kind pieces from crafters, artists, and small businesses from around the Bay Area. The market accepts CalFresh/EBT and offers up to $10 in Market Match for free fruits and vegetables.
---
Free Summer Climate Action Workshops – Learn to Live Lightly on the Earth
Sign up for this fantastic 5-session climate action workshop with Resilient Neighborhoods this summer. Participants will learn to live sustainably and bring climate-friendly practices to their homes. The team meets five times over ten weeks via Zoom. The program is free for Marin residents!
Choose from sessions starting June 14 or June 15. Learn More and Sign Up Here.
---
Quiz
Where in San Rafael can you find peacocks & pigs living together?