Snapshot en Español
Spotlight Photo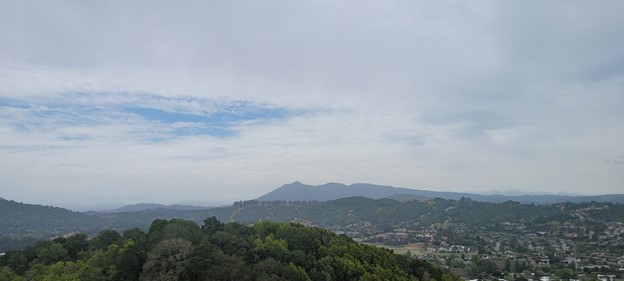 Los Gamos Hike Views Photo Credit: Lidia Que, City Manager's Office
Last Quiz Question
Congrats Kevin Smead! You can find the World's Greatest Bait Shop in the Loch Lomond Marina in San Rafael. Congratulations Kevin, and thanks for reading Snapshot! Scroll down to see this edition's quiz and be the first to answer.
---
San Rafael City News
Upcoming City Council Meeting – Tuesday September 5th, 2023
The following items will be considered at the upcoming City Council meeting on September 5th at 7 pm.
Greenhouse Gas Inventory
The City Council will hear an update on the Greenhouse Gas (GHG) Inventory and Reduction Strategy Annual Report which measures progress towards our GHG reduction targets outlined in the City's Climate Change Action Plan 2030 (CCAP). The City Council will also receive a report on the 2023-2025 Sustainability Priorities. To make the best use of City resources, the proposed priorities are aligned with the CCAP and were refined in collaboration with community and City stakeholders. These priorities include initiatives such as the addition of zero-emission vehicles to the City's fleet, energy efficiency programs, and integrating climate action into departmental goals. The latest data from 2021 reveals a 33% reduction in GHG emissions since 2005, and a 21% reduction from 1990 levels.
Read the Staff Report Here
---
Electric Vehicle Strategy
The City Council will hear a report on the City's Electric Vehicle Acceleration Strategy Draft Workplan. The City's Climate Change Action Plan sets the 2030 goal of reducing greenhouse gas emissions by 40% of 1990 levels, and net-zero emissions by 2045.  Like most cities, most of the greenhouse gas emissions come from transportation, highlighting the need to shift to electric vehicles. With this in mind, the Marin Climate and Energy Partnership, a group made up of the eleven Marin cities and towns, the County of Marin, and public agencies that serve Marin, developed a Countywide electric vehicle strategy. This strategy includes 36 recommended actions that municipalities in Marin can incorporate into local workplans to reduce the barriers to electric vehicle adoption. Nine of these recommendations are already in the process of being implemented in the city, while eleven will be implemented over the next two years.
Read the Staff Report Here
---
Special Presentation supporting Hispanic Heritage Month
National Hispanic Heritage Month is observed from September 15th to October 15th. In honor of the rich histories, cultures, and contributions of Hispanic and Latino Americans, the City Council will be presenting a proclamation for Hispanic Heritage Month. Join us as we recognize and pay tribute to the significant role of the Hispanic and Latino community in shaping our nation's past, present, and future.
Read the Proclamation Here
Special Presentation supporting National Suicide Prevention and Awareness Month
September marks National Suicide Prevention Awareness Month, a time to bring awareness to the warning signs of suicide and to the resources available to prevent it. The City Council will present a proclamation in recognition of National Suicide Prevention and Awareness to highlight the profound importance of mental health and the lives touched by suicide.
Read the Proclamation Here
Special presentation supporting National Preparedness Month 2023
With the increasing frequency and intensity of natural disasters, community awareness and preparedness is more vital than ever. The City Council will present a proclamation recognizing September as National Preparedness Month and urging all residents to take action to improve our community's resiliency. The proclamation recognizes the grassroots work of neighborhood response groups that have taken measures to become more resistant to wildfire structural damage, and our Community Emergency Response Team (CERT).
Read the Proclamation Here
---
Other News
Help Grow the Local Green Economy!
The City wants to hear your feedback on ways our how local climate action efforts can have the greatest benefit to local businesses and our workforce. What is a "green job" in San Rafael? What really drives business development while greening the local economy? Share your thoughts through this 5-minute survey if you are a local business, or this survey if you are a local worker or job seeker and enter a raffle to win a $100 gift card. Thank you in advance for your time and insights.
THIRD STREET IMPROVEMENT PROJECT
THIS WEEK   August 28 – September 1
Construction Crews continued replacing the sanitary sewer lateral at Third Street and Ritter Street.
Crews reset the streetlight at Third Street and Lindaro Street.
Crews replaced a section of the sanitary sewer main at Third Street and Grand Avenue.
Crews activated the new traffic signal at Second Street and East Street. This is a changed condition so motorists should be alert.
NEXT WEEK  September 5 – September 8
No work will be performed Monday, September 4th, in observance of the Labor Day holiday.
Crews will energize a new streetlight at Second Street and Shaver Street, and at Third Street and Shaver Street.  The work will require a sidewalk closure and pedestrian detours.
Crews will install new traffic signals on B Street at the intersections of Second Street, Fourth Street, and Fifth Avenue. This work will require a lane closure on B Street at the intersections.
Crews will replace a section of the sanitary sewer main at Third Street and Grand Avenue.  This work will be performed at night, beginning at 8:00 p.m. and finishing at 5:00 a.m. The night work will require a lane closure on Third Street and a closure and detour of traffic on Grand Avenue, between Second Street and Third Street.
Crews will lower manhole covers and valve boxes on Second Street between Marquard Avenue and Miramar Street in preparation for the paving of Second Street. The work will require a lane closure on Second Street.
IMPACTS:   
For the Lane Shift on Second Street, the posted speed limit is 25 mph. Drivers should be aware of changed conditions and be alert.
Traffic Controls (temporary signs, message boards, traffic cones, delineators and detour signs) will be put in place to direct motorists through the work area.
Curb parking spaces will be marked "No Parking."
The daytime hours of work will be from 6 am to 6 pm, with lane closures from 6 am to 3 pm on Third Street and Second Street westbound. Lane closures will also be in effect from 9 am to 6 pm on Second Street eastbound.
---
TALES OF THE CITY- STREETS TEAM CLEARING CITY MAINTAINED DRAINAGES
The City's Streets Division has been diligently working throughout the summer to clear drainages throughout the City. With last winter's heavy rainfall, there has been a significant increase in vegetation growth within the drainage systems. The City addresses this vegetation once it has dried, reducing the likelihood of regrowth. Pictured above is Streets Maintenance Worker Michael Rieser working to clear debris from the channel along Freitas Parkway at Las Pavadas.
---
LAST COUNCIL MEETING on August 21st, 2023
At the August 21st, regular City Council meeting, the Council:
Held open time for public expression
Heard City Manager and Councilmember reports
Approved the consent calendar
Approved a resolution for the California Enterprise Development Authority (CEDA) and Star Academy to facilitate the financing and refinancing of their educational facility located in San Rafael under the Tax Equity and Fiscal Responsibility Act of 1982 (TEFRA).
Approved a resolution responding to the Grand Jury Report: An Rx to Increase Marin's Housing Supply
Authorized the City Manager to execute an agreement with Flock Group Inc. for the lease and installation of Automated License Plate Reader Cameras (ALPR)
City Council meetings are held every first and third Monday of the month. City Council meetings that fall on a holiday are rescheduled for the following Tuesday. The next City Council meeting will be held on August 21st.
---
Events
NEW DATE – Northgate Mall Redevelopment Design Review Board Meeting
https://www.cityofsanrafael.org/northgate-town-square-rev/ or email northgatemall@cityofsanrafael.org.

On September 6, 2023, at 6:00 p.m., the Design Review Board will hold a meeting to consider the comprehensive redevelopment of the existing Northgate Mall (located at 5800 Northgate Drive) into a new mixed-use development with approximately 225,000 square feet of retail space and approximately 1,422 residential units on the 44.76-acre site. The Design Review Board will consider the applicant's proposal regarding the proposed architecture of the new and updated residential units, commercial buildings, bicycle and pedestrian circulation, and site landscaping.   The Design Review Board meeting will be held in person in the City of San Rafael Council Chambers at 1400 Fifth Avenue and online.  If you'd like to sign up for automatic updates or to submit a comment or suggestion visit 
Police Accountability and Advisory Committee Open Houses – Opportunity to Apply & To Provide Community Input
September 7th – Terra Linda Community Center, 12:00 p.m. – 6:00 p.mAre you interested in applying to serve on the recently established Police Advisory and Accountability Committee (PAAC)? You can apply by using this link.
The City is seeking residents who are interested in applying to serve on the committee. Additionally, we are seeking the community's input on topics and areas of focus for the Police Advisory and Accountability Committee. Visit us at our last open house and share what you think with Councilmember Rachel Kertz and City staff! You can also visit the Police Accountability & Transparency webpage and provide feedback about what you think committee should focus on, by taking the brief survey.
Open house will take place from 12:00 p.m. -6:00 p.m. Drop in any time; no appointment necessary. (Councilmember Kertz 12:00 p.m. – 3:30 p.m.)  
FREE Movies in the Park
Join us for movies in the park and meet your City team! Stop by to say hello one hour before showtime to meet our team members from various City departments and find out what's happening in San Rafael. Enjoy some free snacks while learning about City services.Movies begin 15 minutes after sunset.

Remember to bring low chairs and /or blankets, a picnic dinner or snacks to enjoy during the movie, and a flashlight for when it gets dark. For more information, call (415) 485-3333 or email us at   
September 8th, 6:00 p.m. – 9:30 p.m., Vivo (Rated PG) at Peacock Gap Park- 298 Peacock Drive
September 22nd, 6:00 p.m. – 9:00 p.m., The Super Mario Brothers – en español (Rated PG) at Pickleweed Park – 50 Canal St.
October 6th, 6:00 p.m. – 9:00 p.m., Monsters University (Rated PG) at Terra Linda Park – 670 Del Ganado Road
San Rafael PorchFest
September 17th, from Noon to 5:00 p.m.Porchfest is back! The event will encompass a 6-block area near San Rafael's historic Gerstle Park. Musical performances will be on front porches throughout the neighborhood — San Rafael Ave., Clark St., Bayview St., and Ross St., and then up Marin St. and Clorinda Ave. View the interactive map here. For additional event details, click here.
Where was this picture taken from?
New Exhibit at Falkirk Cultural Center

August 11 – September 15, Gallery Hours: Tuesday-Friday, 1:00 pm – 4:30 pm & Saturday, 10:00 am – 2:00 pmNote: The Exhibit will be closed during private events.The Falkirk Cultural Center is excited to share its newest art exhibition, "Mixing it up with Mixed Media" is now open. This exhibit showcases over 50 Bay Area artists that have utilized mixed media in their artwork.
Dia de los Muertos Car Procession/Cruise & Car Show 
Saturday, October 21st, 3:00 p.m., 1100 E St, San RafaelApplication Due Date: 10/6/23  Now an annual part of our Dia de los Muertos celebration, the car procession/cruise extends the celebration, allowing people to view decorated cars while looking at altars in downtown business windows. It also serves as a reminder of our upcoming traditional Dia de los Muertos celebration two weeks later at the Albert J. Boro Community on November 4, 2023. The car procession will end in the parking lot at the corner of Fifth Avenue and Tamalpais where we encourage participants to display their cars while music and food will be available at the Multicultural Center of Marin. To apply for a spot visit https://dayofthedeadsr.org/?page_id=2043. For questions or additional information, please contact Steve Mason at steve.mason@cityofsanrafael.org or (415)485-3079.
Dia de los Muertos
Saturday, November 4th, 3:00 p.m.-9:00 p.m. Al Boro Community CenterJoin us in celebrating San Rafael's 35th annual Dia de los Muertos celebration. Local artists and community members will create ofrendas (altars) to honor the spirits and lives of loved ones who have passed, whether they be ancestors or important historical figures. These altars are open to the public and will be displayed from 3:00 p.m.-9:00 p.m. If you are interested in participating in the City's Community Altar: Viva la Vida (Celebrate Life) – honoring those who have left us, you can send a photo of a loved one digitally to Lidia.que@cityofsanrafael.org or by bringing a copy (no larger than 4×6) to the City Manager's office (1440 Fifth Ave. Room 203, San Rafael) or any of our San Rafael community centers before Friday October 27th. This free-to-attend celebration also includes art workshops for children, live music (multiple performers), cultural performances, a walking procession through the Canal neighborhood, and traditional food available for purchase. For more information on the event you can check out https://dayofthedeadsr.org/
West End Block PartyFridays from July – October 2023, Dates: 7/28, 8/11, 8/25, 9/8, 9/22, 9/29, 10/6, 10/13, 6:00 p.m. – 10:00 p.m. (music ends at 9:00 p.m.)  Join the vibrant West End Friday Night Block Party in Downtown San Rafael! Spanning from F to G Streets and running from 6:00 p.m.-10:00 p.m., with live music wrapping up at 9:00 p.m., these gatherings will begin at the end of July and continue through mid-October, mark your calendars for 8 unforgettable Fridays of festivity.
 snapshot 
 quiz

Where was this picture taken from?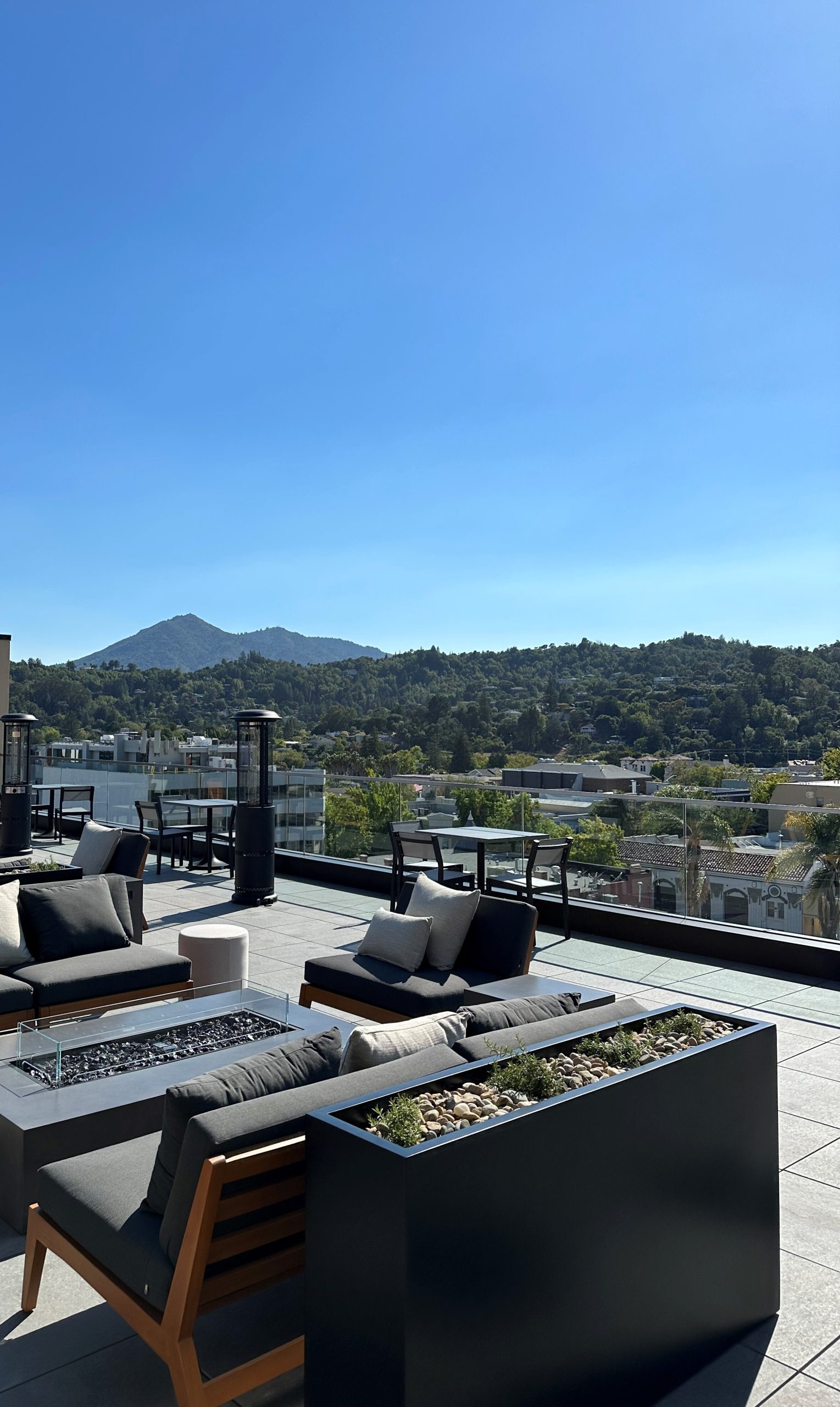 Be the first to respond!