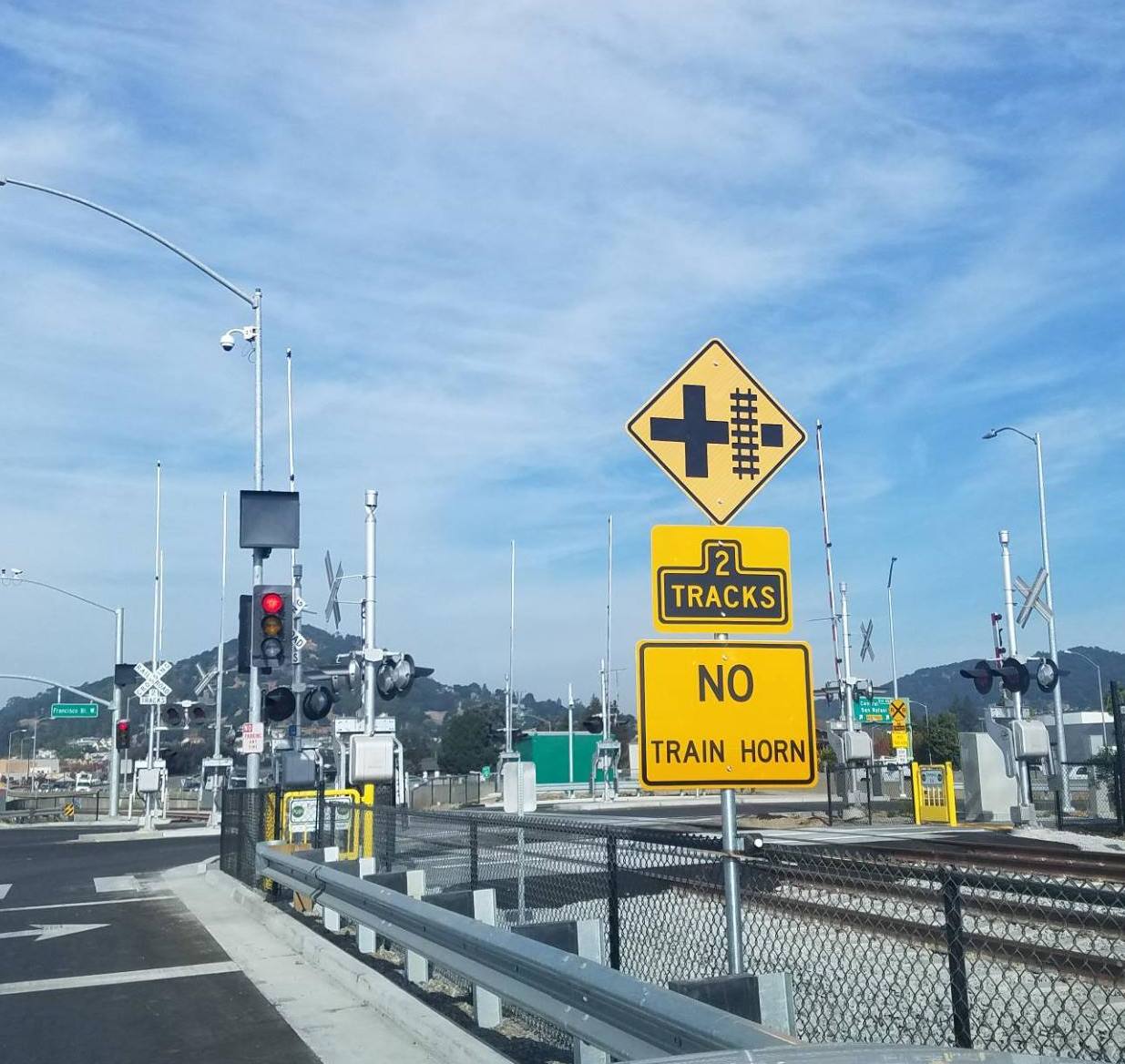 On Wednesday, December 4th, City staff met with SMART, the Federal Railroad Administration (FRA), and City consultants to visit each of the railroad crossings along the Larkspur Extension.
The review was to verify that all required safety measures necessary for implementation of a Quiet Zone were installed. While both the City and SMART have minor action items stemming from the site visit, the FRA confirmed that the City has implemented required safety measures and that establishment of the Quiet Zone can begin with the start of SMART's commercial service on
December 14th. SMART staff and contractors are aware of this timeline and will temporarily close the SMART-owned crossing above Jacoby Street so that the train horn will not sound at this
location. It is important to note that SMART train operators will maintain the right to sound the horn should a safety matter present itself, even after implementation of the Quiet Zone.