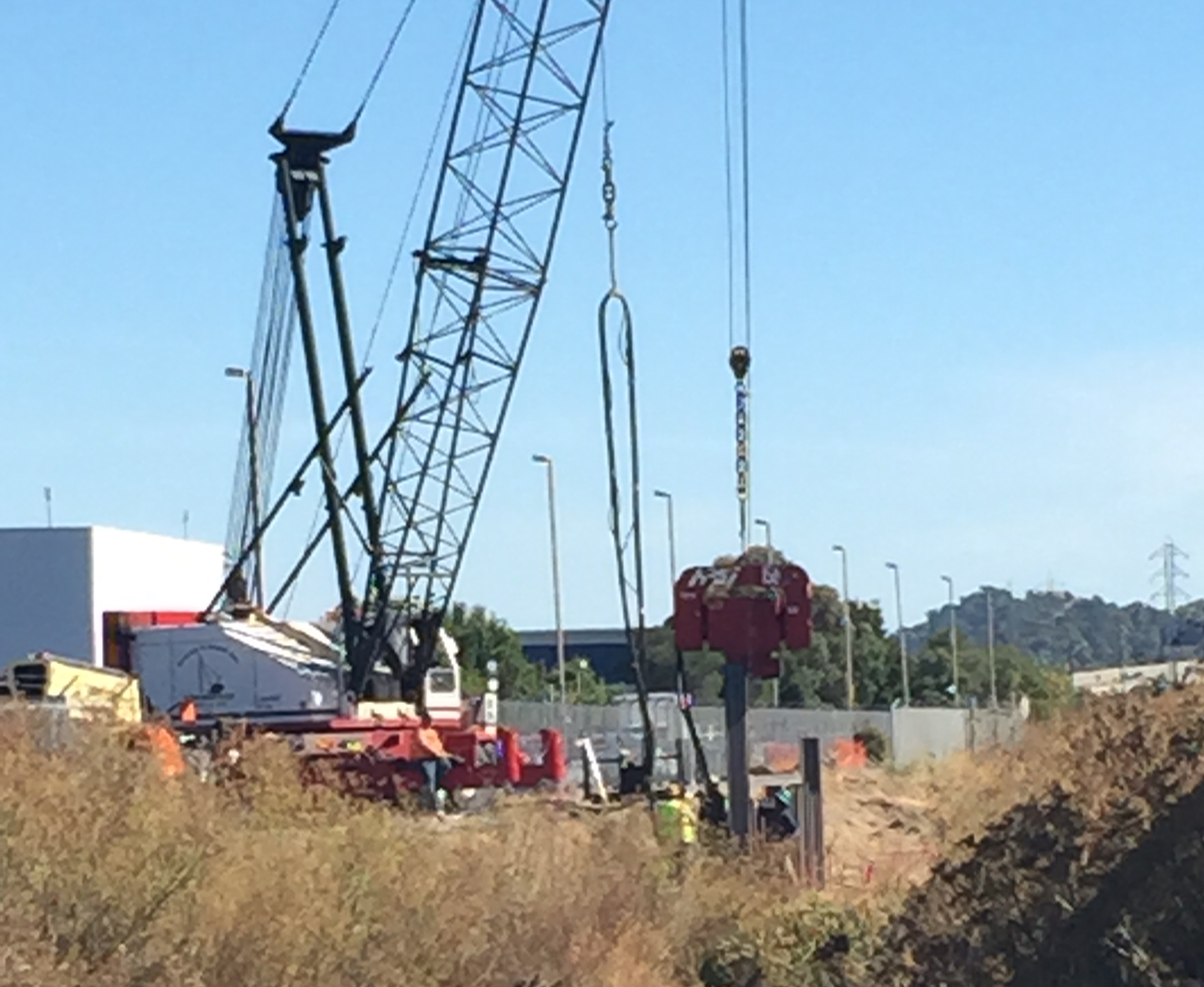 SMART has already started performing work on the Larkspur extension.  They have been installing sheet pile and constructing improvements along the new rail line.  Next week SMART's contractor will be closing Francisco Blvd West on October 17-24 to remove the existing wood trellis and wood walls along the San Rafael creek.  Since these existing facilities are so close to 2nd Street, SMART's contractor Stacy and Whitbeck/Hertzog will also be closing the southerly lane on 2nd Street from 9 AM to 3 PM.
Starting on October 17, SMART's contractor will again be closing the same portion of Francisco Blvd West from 2nd Street to Irwin in order to install piles for the new rail bridges that cross San Rafael Creek.  The equipment needed for this construction is significantly large and will require the closure of the roadway during the daytime for crane operation.  Pile driving will be performed during the day and is scheduled to last until November 3rd.  The most southerly lane of 2nd Street will also be closed during this time to allow for the pile driving equipment to operate and to allow for delivery of concrete piles to the site.  The southernmost lane on 2nd Street will be closed from 9 AM to 3 PM during this time from October 24-27 and October 30-November 3.
SMART is currently moving forward with the installation of the multi-use pathway from the Civic Center Station to Los Ranchitos Road near Circle Road.  Construction grading has commenced for this new pathway which includes some tree removal and will include a new pedestrian bridge.