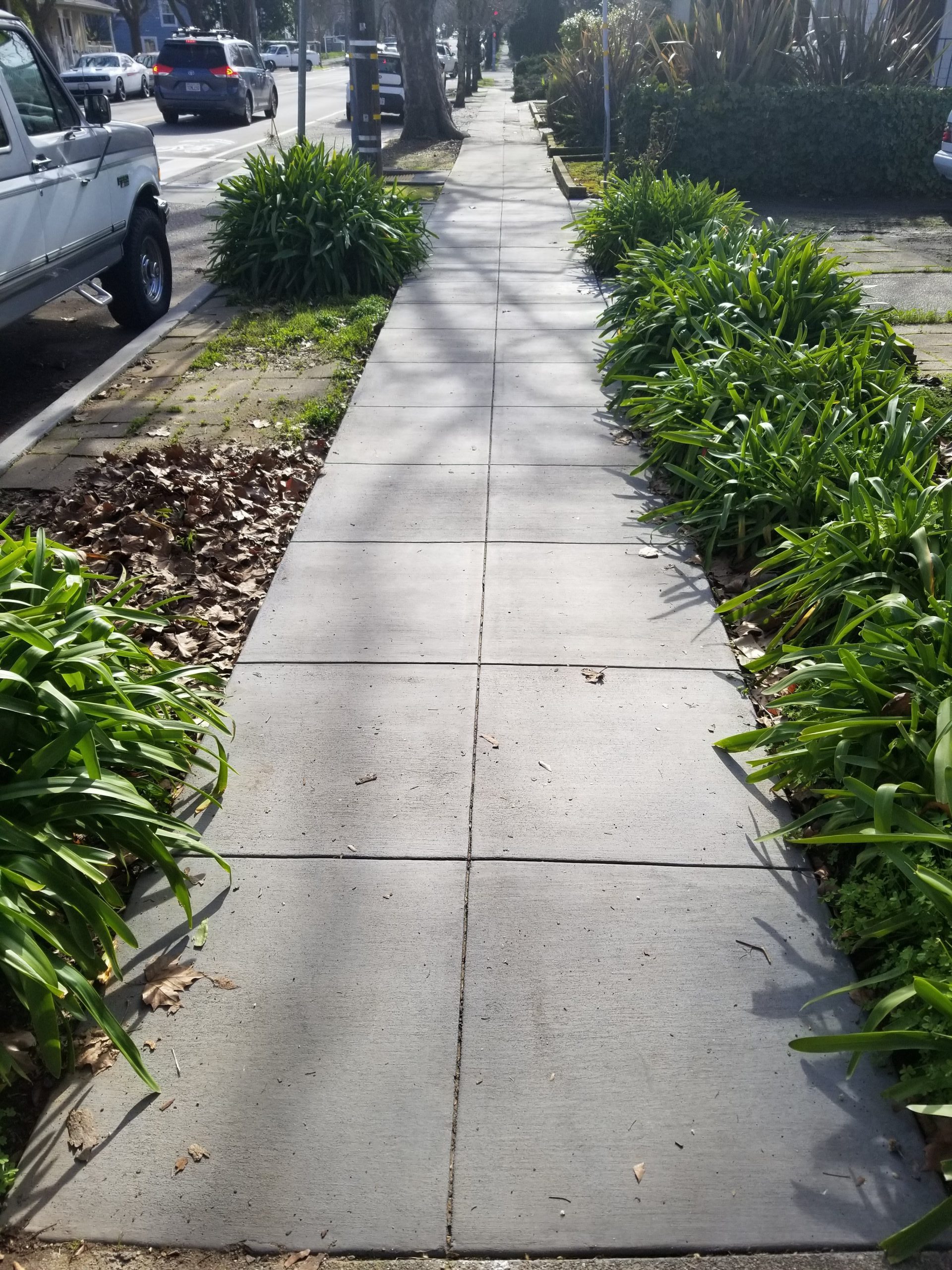 The Sidewalk Repair Program is nearly complete for residents who signed up for the 2018 program in the Gerstle Park and the Bret Harte neighborhoods. The last of the nearly 90 properties will completed in the next two weeks. 13,000 square feet of new sidewalk were poured during this round, which would be enough to cover 4.5 tennis courts. For those that already signed up for the 2019 program, we will be completing inspection reports and working to finalize contracts for future work. Work for the 2019 program will be scheduled towards the end of the year after all 2018 projects are completed.
Starting the week of February 24th, the City and Van Midde and Son Concrete will start work in East San Rafael. Work will commence on San Marino and then Riviera Drive. Work will continue from east to west as we work towards the Dominican neighborhood. Residents will be notified at least a week prior to the start of construction.
Thanks to the partnership with property owners and the City, over 20,000 square feet of new sidewalk were installed last year. That's a mile of new sidewalk!
For more information or to sign up to be notified of the 2020 Sidewalk Repair Program visit our website at www.cityofsanrafael.org/sidewalks
Properties Scheduled for Work 2/10-2/21
| | |
| --- | --- |
| 229 C ST | 1855 2ND ST |
| 217 BAYVIEW ST | 225 WOODLAND AVE |
| 152 C ST | 12 HARTE AVE |
| 144 C ST | 504 C ST |
| 20 TAYLOR ST | |
Properties Scheduled for Work 2/24-3/6
| | |
| --- | --- |
| 74 SAN MARINO DR | 11 SAN MARINO DR |
| 7 SAN MARINO DR | 15 SAN MARINO DR |
| 6 SAN MARINO DR | 80 SAN MARINO DR |
| 20 SAN MARINO DR | 224 RIVIERA DR |
| 147 RIVIERA DR | 11 LAGOON PL |