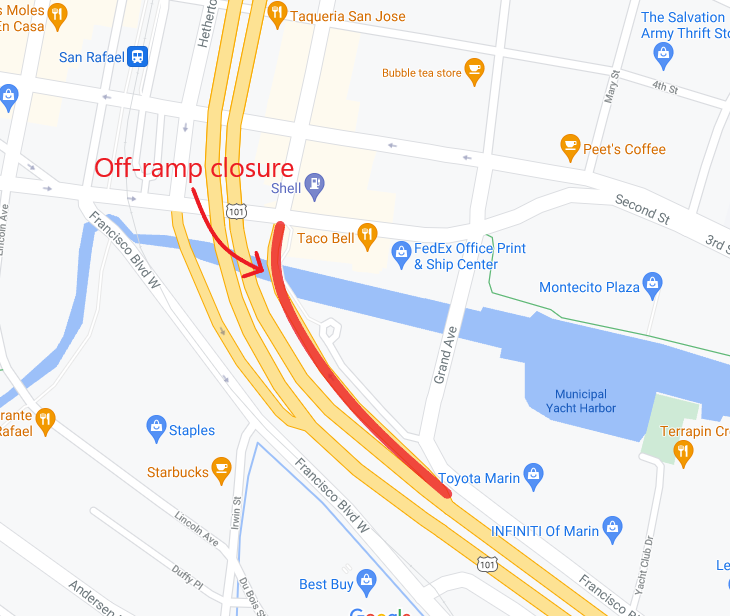 Starting Monday, September 13th at 9 pm to September 14th at 7 am, as well as, Thursday, September 16th at 9 pm to Friday. September 17th at 7 am, the California Department of Transportation (Caltrans) will be closing the Highway 101 Northbound Central San Rafael off-ramp to conduct pre-cast and concrete pour for the new off-ramp bridge.
The proposed schedule has one lane open starting at 9 pm. The off-ramp will be closed from 11 pm until 6 am, and at 6 am one lane will be opened to traffic. They are planning on returning the off-ramp to regular operation by 7 am after the nightly closures. Please note: these proposed schedules are subject to change.
Please plan your routes accordingly. Motorists are advised to drive with caution and follow all traffic directional signs. For updates and more information, please visit the Caltrans project website and the City's project website.
For 24/7 traffic updates, follow 511.org. For real-time traffic, visit the Caltrans QuickMap.
For questions and inquiries, please contact Caltrans Brach Chief, RocQuel Johnson, at caltrans_d4@dot.ca.gov or (510) 501-0446.