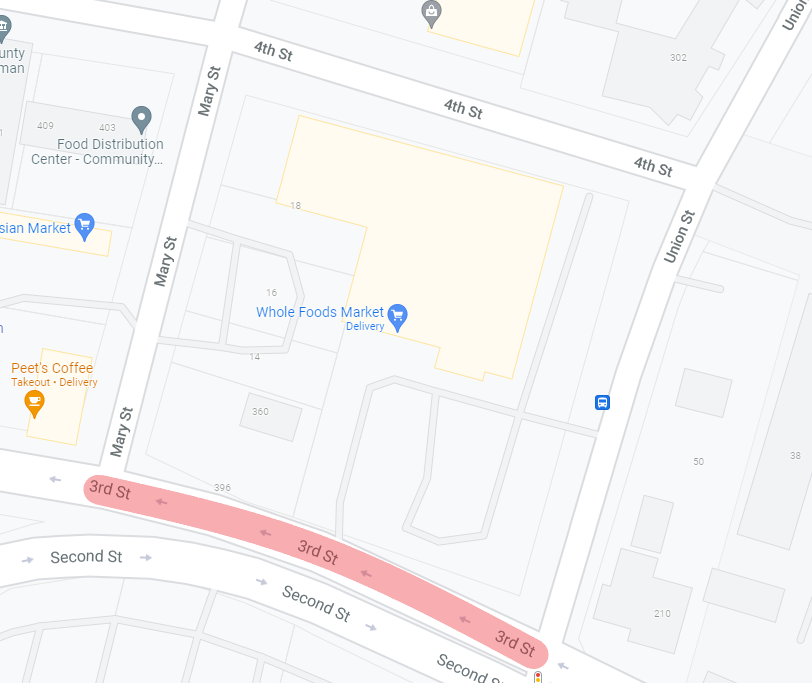 On Monday, September 13 from 4 – 7 am, Ghilotti Construction Company (GCC), will be excavating existing driveway to Whole Foods along Third St and will be installing new sidewalk frames/conforms. On Tuesday, September 14 from 6:30 – 7 am,  GCC will be pouring concrete for sidewalks.
During construction, sidewalks will be closed. Detours will be in place to guide pedestrians. Please traverse with caution and follow all posted directional signals.
For questions or inquiries, please contact the City's Permit Program Coordinator, Jason Madayag, at Jason.Madayag@cityofsanrafael.org or (415) 485-3353.