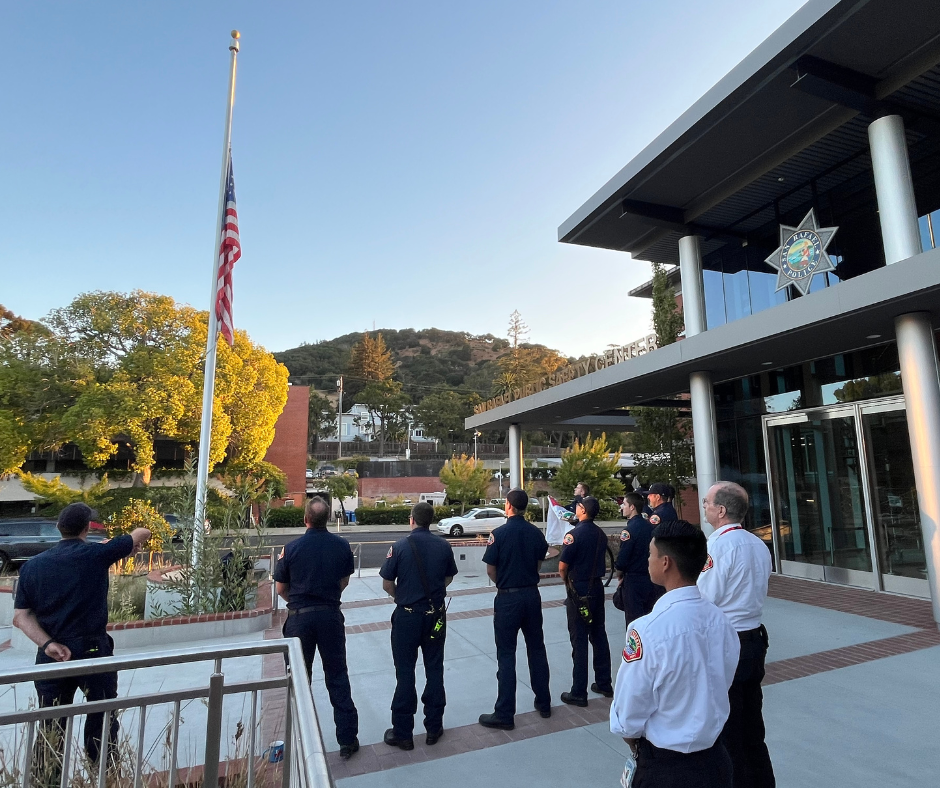 This morning the San Rafael Fire Department commemorated September 11th at the Public Safety Center.
Twenty-two years ago on September 11,  many courageous fire and law enforcement professionals and everyday people sacrificed their lives to help others. I will never forget how those brave members in uniform calmly answered the call of duty, helped as many people as possible despite unimaginable odds and that September 11, 2001, would mark their last living day.
As public safety professionals, we will always honor those who fell and those who continue to confront numerous mental and physical health challenges since the attacks occurred. We also acknowledge and stand with thousands of others affected by the profound loss of loved ones, friends, associates, and colleagues.
September 11th is a grim reminder of why it is so important to look out for one another. We owe it to those who perished never to forget the sacrifices they made on 9/11 and every day since then. The fire service is a proud, caring, courageous, and compassionate path. Our calling as firefighters is to make a difference for folks amid a crisis or catastrophe, and this commitment was truly exemplified on a quiet, beautiful, and sunny morning 22 years ago.
Please take a moment of silence to remember the friends and loved ones who were lost on that day.
Darin White, San Rafael Fire Chief