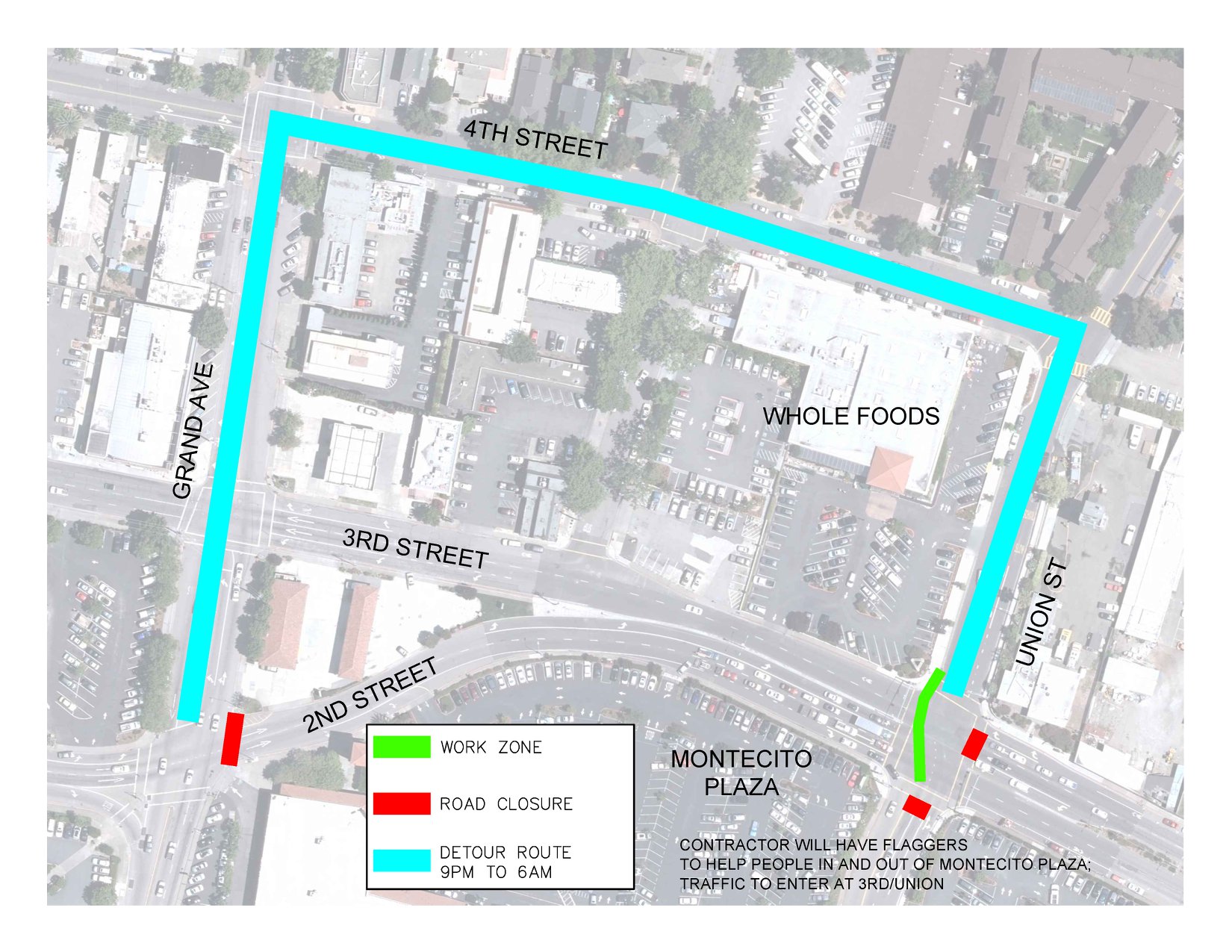 Road closures began last night on Second and Third Street at Grand Avenue and Union Street.
As part of the construction of the new Fire Station 52 on Third Street, the City will be replacing a storm drain pipe across the Third Street and Union intersection. Crews will be performing night-time construction this week in order to install the pipe, and Second Street and Third Street between Grand Ave and Union St will be closed from 9 PM to 6 AM. A detour route will be set up on Fourth Street. The Montecito Shopping Center will still be accessible from the Third Street and Union Street intersection, and construction crews will be flagging vehicles into the shopping center parking lot.
Work will begin May 21st, and is expected to last three nights.
Questions or concerns may be directed to Senior Civil Engineer, Hunter Young, at 415-485-3355 or www.cityofsanrafael.org/contactDPW