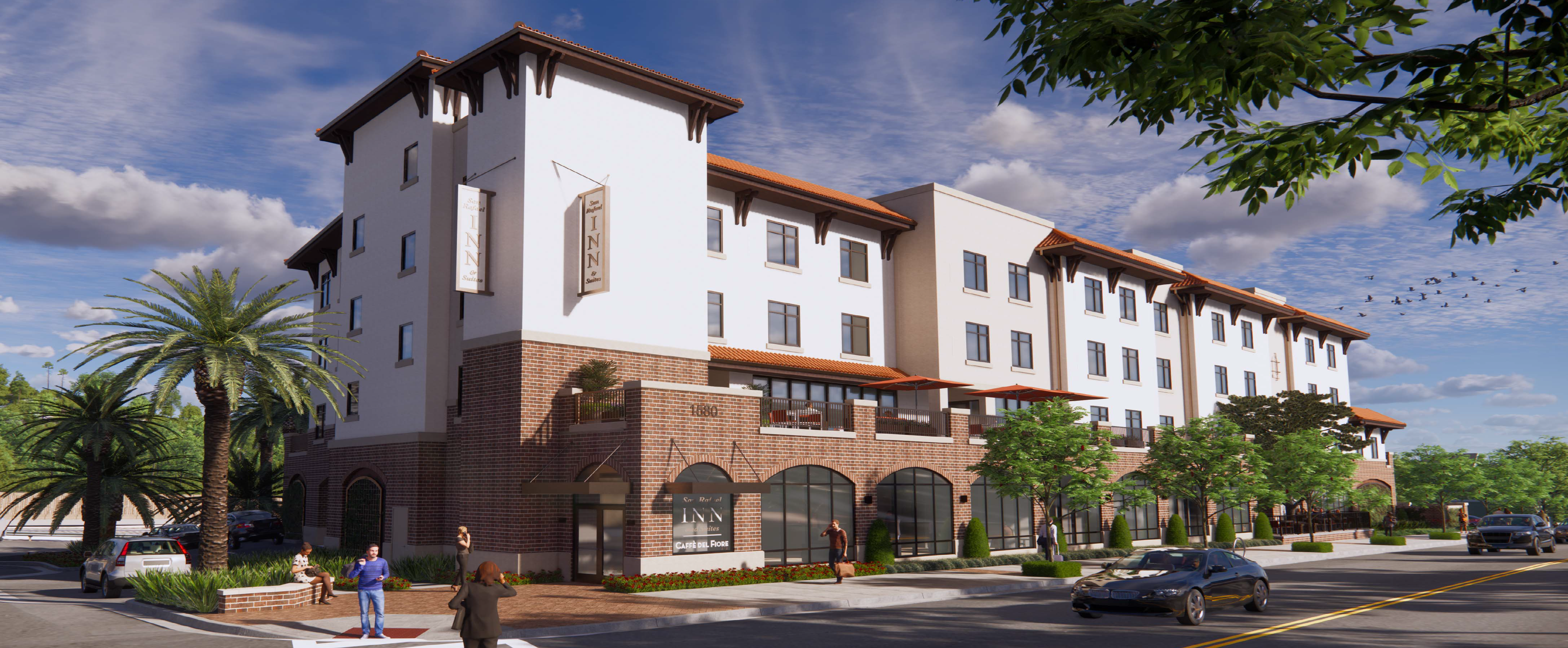 Project Description
New 46-room, 4-story, 44' 9"-tall boutique hotel. The project proposes to provide 38 off-street parking spaces, 26 of which would be mechanical parking lifts. The project requests 8' 9" of an allowable 12' height bonus. The project further requests Variances from required minimum front and street side yard setbacks, lot coverage and landscaping development standards.
Current Status - Under Review
The project was reviewed by the Design Review Board (DRB) on October 19, 2021.
The project will be scheduled for review by the Planning Commission at a date yet to be determined.