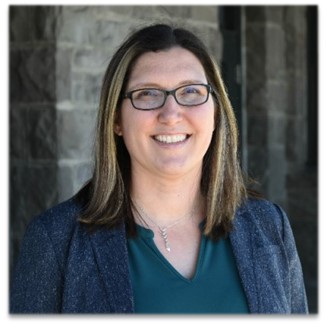 Last week Public Works announced April Miller was selected for the Assistant Public Works Director/City Engineer position. April is San Rafael's first woman to hold the City Engineer title, and we are thrilled to have her join the management team.
While April is new to the Assistant Public Works Director/City Engineer role, she is not new to San Rafael. April joined the City as a Senior Civil Engineer 18 months ago after working in the consulting world for more than 16 years. In her short time with the City, she has had a tremendous and positive impact in our community managing our most complex public works projects, including managing the $12m Third Street Rehab project and presenting this spring's FY 2021-22 Capital Improvement Program to Council. April has always approached her job in San Rafael Public Works with a "serving the public first" attitude and has championed making public outreach an integral part of all capital projects. She has gone the extra mile to meet with and listen to residents and businesses to find solutions to very challenging issues and is always striving to find a way to say yes.
We are thrilled to welcome April to her new role leading our engineering team and implementing the City's Capital Improvement Program, and we hope you give her a congratulations too on blazing the way for future female engineering leaders in San Rafael!