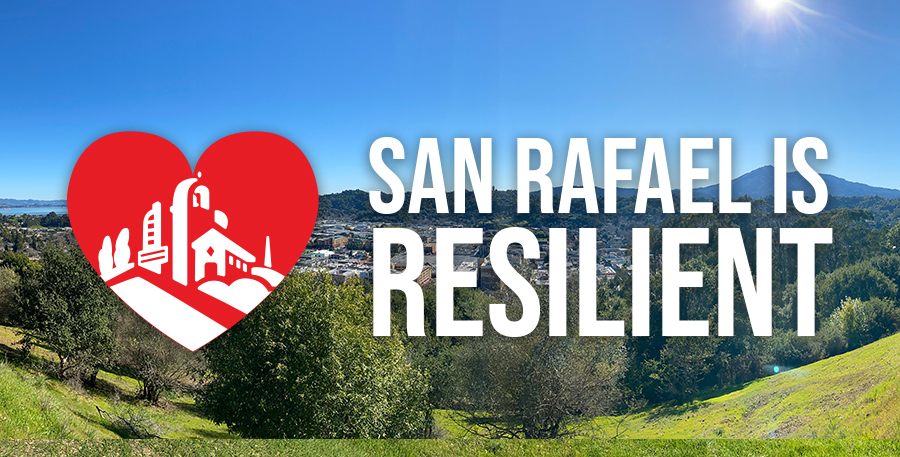 Marin County remains in Tier 2 (red status) for its third week. In order for us to advance to Tier 3 (orange status) we must meet all criteria for Tier 3 for two consecutive weeks before advancing. Marin's current numbers on the data dashboard reflect the daily changes in three metrics: 
C

ases reported per day: 4.2

 

C

ountywide test positivity: 1.5%

 

T

est posit

ivity

 in the least advantaged census tracts: 2.9

%

 

In Dr. Matt Willis' weekly video update, he provides a review of the past year. The Marin Center links many pandemic stories together; from mobilizing the County's Emergency Operations Center early-on, to Marin's first drive-through testing center, to the current role The Marin Center plays in the pandemic—don't miss it! 
We're on the road to recovery, but we're not in the clear yet! During these times, it's as important as ever to be vigilant in practicing COVID-safe behaviors. You've heard it countless times, but once again:  

MARIN COVID-19 VIDEO UPDATE
DATA DASHBOARD
---
2nd Annual COVID-19 Black Regional Town Hall Virtual Event
On Thursday, March 25 – 5:30pm to 7:30pm, doctors, public health representatives, and community leaders from all over the Bay Area are joining forces to host a COVID-19 Black Regional Town Hall event. The event will feature California Surgeon General, Dr. Nadine Burke Harris; and an esteemed panel including Benita McLarin, Director of Marin Health and Human Services; and Liz Darby, Social Equity Programs and Polices at County of Marin. Learn about the facts about the vaccine to protect yourself and others in this important conversation.  
When: Thursday, March 25 – 5:30pm to 7:30pm 
---
Vaccine Appointment Hotline
Marin residents who have been unable to make their own vaccination appointments via the internet can call a new Access Service Call Center at 833-641-1988 between 8 a.m. and 5 p.m. weekdays to get assistance from a real live human being. 
---
COVID Testing Remains Crucial
Whether or not you've received your vaccination, regular COVID-19 testing is highly encouraged. Curative is available for quick and easy oral swab testing at no cost to you! More appointments are available as testing sites have expanded. If you're looking for a COVID-19 test, make an appointment at one of Curative's locations. 
Days & Locations  
Bolinas: 

Mondays, 10:00 AM – 12:30 PM; Bolinas Fire Station (100 Mesa Road)

 

Larkspur: 

Thursdays, 10:00 AM – 4:00 PM; Piper Park (250 Doherty Drive)

 

Novato: 

Fridays, 10:00 AM – 4:00 PM; Novato Library (1720 Novato Boulevard)

 

San Anselmo: 

Tuesdays, 10:00 AM – 4:00 PM; United Market (100 Red Hill Avenue)

 

San Rafael: 

Mondays, 10:00 AM – 4:00 PM: Marin Health and Wellness Campus (3260 Kerner Blvd)

 

San Rafael:

  Armory "Jury Duty" Parking Lot near Marin Civic Center (Armory Drive)

 

Sundays, Tuesdays and Thursdays, 11:00 AM – 5:00 PM

 

Mondays and Wednesdays, 8:00 AM – 2:00 PM

 

Sausalito: 

Wednesdays, 10:00 AM – 4:00 PM;

 

Lot #2, 50-98 Humboldt Ave.

 

Tomales

:

  Every other Wednesday (starting Jan. 27), 12:00 PM – 2:00 PM; 

Tomales

 Fire Station (599 Dillion Beach Road)

 

 

 
---
Marin County Small Business Fund
Marin County Small Business Fund is accepting Loan Inquiry Form applications from Marin businesses impacted by the COVID-19 pandemic. The deadline to apply is March 15th! 
---
Canal COVID Art Project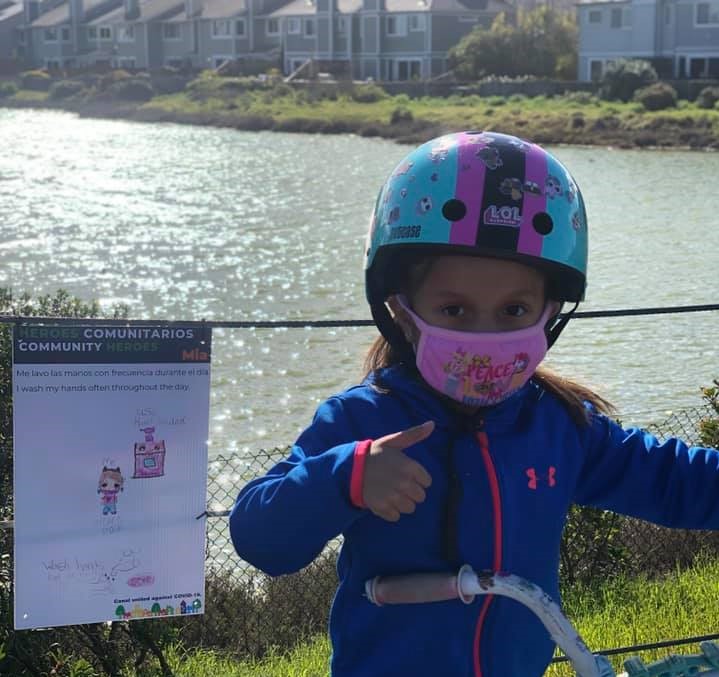 In November 2020, the City partnered with the County of Marin, Kaiser Permanente, and other community organizations to offer a Canal COVID Art Project. Kids in grades K-8 received art supplies from the Pickleweed Library and were instructed to illustrate one of several different "heroic actions" they took to protect their community, such as keeping distance and wearing masks. The purpose of the initiative was to provide a safe recreation opportunity, and to foster community buy-in on COVID-safe practices. 
Last week, City staff received waterproof posters of the awesome work that the kids submitted! Juan Carlos Sorto, Alejandra Barrios, and Jill Tokutomi installed the posters along the Bay Trail and throughout Pickleweed Park. The community can enjoy the artwork, and the kids who participated can feel pride that their work is out in public to help educate and inspire.