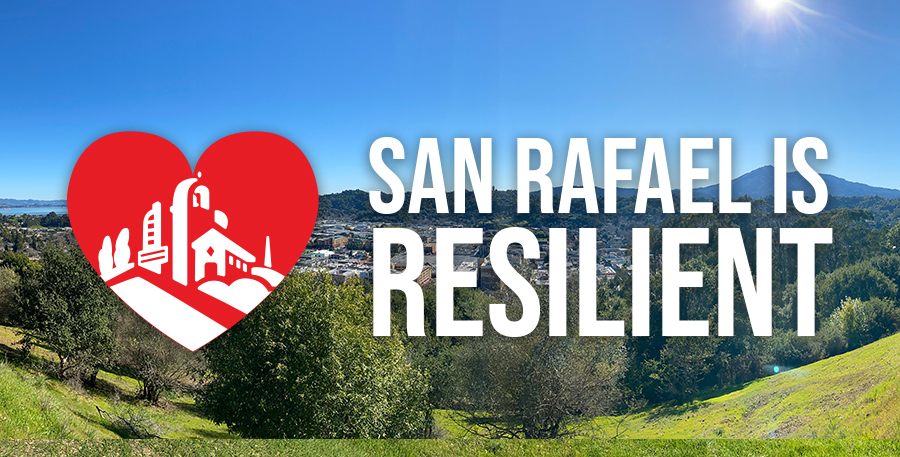 Yesterday, the State provided an update on statewide COVID-19 case rates, hospitalizations, and surveillance on new coronavirus variants. Marin County remains in Purple Tier 1 (Widespread Risk) status for its second week. Our current data meets two of the three metrics required to shift to Red Tier 2 (Substantial Risk). Progress must be made on the COVID-19 case rate in Marin County before we can move to the next Tier.  
In a separate update yesterday, Dr. Matt Willis, Marin's Public Health Officer provided an update to the Marin County Board of Supervisors on Marin's COVID-19 response, including, COVID-19 data, school-based cases, and vaccine distribution. 
Help our County to continue "trending" in the right direction, remember to wear your mask when you leave your home, limit your contact with others, and practice good hygiene.  
---
Marin County Vaccine Interest Form
The County has launched an online interest form to help Marin residents track when they may be eligible to receive a vaccine.  Sign up to be notified when you're eligible, for a vaccine based on the State & County priority list. Keep in mind that vaccine supply is limited, so you may have to wait to get a vaccine even if you are in the eligible tier.  When you are notified that you are eligible to receive a vaccine, please be sure to follow the directions on the notice to schedule your appointment as soon as available.  
You can sign-up to receive communication by email, text message to mobile phone, and/or by phone call.  Visit the vaccine interest form to get started. 
---
Food Resources
SF-Marin Food Bank continues to distribute food and grocery items through food pantries and meal programs that serve families, children, seniors, and individuals. You can use their Food Locator to find food distribution sites closest to you. Please only attend one pantry per week, and only send one member of your household to pick-up groceries. Below are the pantries in San Rafael that are open and do not requirement enrollment. It is recommended that you bring ID with your current address.  
To learn how to enroll in an on-going weekly pantry, visit the FAQ page.  
---
C
alifornia Small Business
 G
r
ant Relief Program 
– 
Round 2
The California Small Business COVID-19 Relief Grant opened its second round of applications yesterday, February 2nd.  This round of the California Relief Grant Program will award grants between $5,000 and $25,000 based on a business's annual revenue. Those who applied and submitted all documentation in the first round do not need to reapply in round two; qualified applications will be automatically rolled over into the second round for consideration. 
Who can apply
?
Active small businesses with gross revenues of $2.5M or less and small nonprofits 501(c)3 and 501(c)6 with gross revenues of $2.5M or less

 

Businesses operating since June 1, 2019

 
Important Deadlines
Application Opens

: February 2, 2021

 

Application Closes:

 February 8, 2021

 

Selection Notifications:

  February 11 – 18, 2021

 
This is not a first-come, first-serve application process. If your business or non-profit would like to apply, you can do so anytime between now and February 8, 2021 at 11:59 pm. Applicants can also learn more about eligibility, documentation, application tips and more on the California Small Business COVID-19 Relief Grant Program website. 
---
Guard yourself against PG&E scams
Telephone and email scams falsely representing Pacific Gas & Electric (PG&E) Company have been reported throughout our region. Customers are reporting several different types of scams, including: 
Caller ID scam: 

PG&E customers are receiving calls that display PG&E's telephone number (1-800- 743-5000), and a scammer tells customers they have a past-due bill or are eligible for a federal tax refund. 

 

Email scam:

 Some customers have reported receiving suspicious emails that looked like bills sent from PG&E. These are fake bills. If you receive an email like the one below, do not respond to it, click on any links or download any attachments, and do not provide any personal information. 

 

Scam targeting Hispanic businesses: 

Scammers are calling PG&E's Hispanic business customers, claiming that customers must immediately pay overdue bills. Some customers have also received calls alerting them that service will be disconnected unless they make a payment via prepaid cash cards like PayPal or Green Dot cards. 

 
PG&E is not making these calls or emails. They will never ask for financial information over the phone or demand immediate payment (over the phone or in person) with prepaid cash cards. 
Report a scam to PG&E's customer service line at 1-800-743-5000 or email corporatesecurity@pge.com.