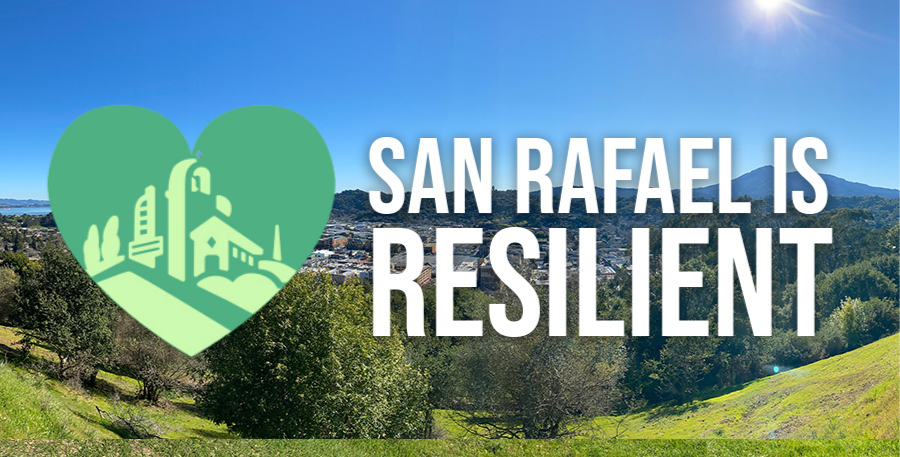 While Marin County remains in the Red Tier 2 for another week, the State of California confirmed Marin has met the Orange -level criteria for seven of the required 14 days. If we maintain this progress we can expect to move into the Orange Tier 3 on Tuesday, March 23 (effective March 24). 
In Dr. Matt Willis' weekly video update to the Marin County Board of Supervisors, the County's Public Health Officer reviewed current COVID-19 data, predictions for moving into Tier 3 (Orange) in the Blueprint for a Safer Economy, vaccination progress, and reflections on the anniversary of the original shelter in place order. 
Together, let's stay the course. Mask up, wash those hands, and keep your distance from those outside your household.  
---
Vaccine Eligibility Expands
Beginning this week, those as young as 16 with serious health conditions or severe disabilities and considered at high risk for contracting the coronavirus are eligible for the COVID-19 vaccine.  
Additionally, Phase 1B of Marin's vaccine distribution is underway. This group includes those with disabilities and chronic illnesses, those living in congregate living spaces, and those working for public transit agencies. 
Review the COVID-19 vaccine distribution webpage to see the full eligibility list.  If you're eligible, make an appointment online. Having trouble getting online or making an appointment? Call 833-641-1988 for assistance with vaccination registration, transportation, and communication related to the vaccination process. 
---
CA COVID-19 Rent Relief Program
The California Business, Consumer Services and Housing Agency (BCSH) has launched a COVID-19 Rent Relief Program that provides rental reimbursement to landlords and relief to eligible tenants for unpaid rent accrued between April 1, 2020 and March 31, 2021.  
Landlords
Landlords who participate in the COVID-19 Rent Relief Program can get reimbursed for 80 percent of eligible tenants' unpaid rent accrued between April 1, 2020 and March 31, 2021. To participate, landlords must agree to waive the remaining 20 percent of their tenants' unpaid rent. 
Eligible Tenants
Eligible tenants may apply to receive 25 percent of their unpaid rent accrued between April 1, 2020, and March 31, 2021. This extends to eligible tenants whose landlords aren't participating in the program. Renters can also receive financial assistance to pay future rent, equal to 25 percent of their monthly fee. 
This assistance is intended to help people stay housed once California's moratorium on evictions expires on June 30, 2021. Check your eligibility and apply online! 
---
Senator McGuire
 to host
 COVID Town Hall, March 18
th
When: Thursday, March 18th at 6:30 pm
How to attend: Register online to receive a call-in number and video link 
Senator McGuire's Town Hall will cover the state's coronavirus response with a special focus on vaccine distribution. Guests will include: Dr. Timothy Brewer, UCLA Fielding School of Public Health and Geffen School of Medicine; and Lori Nezhura, Deputy Director Planning, Preparedness and Prevention from the State Office of Emergency Services. Ms. Nezhura also serves as the Co-Chair on California's COVID-19 Vaccine Task Force.