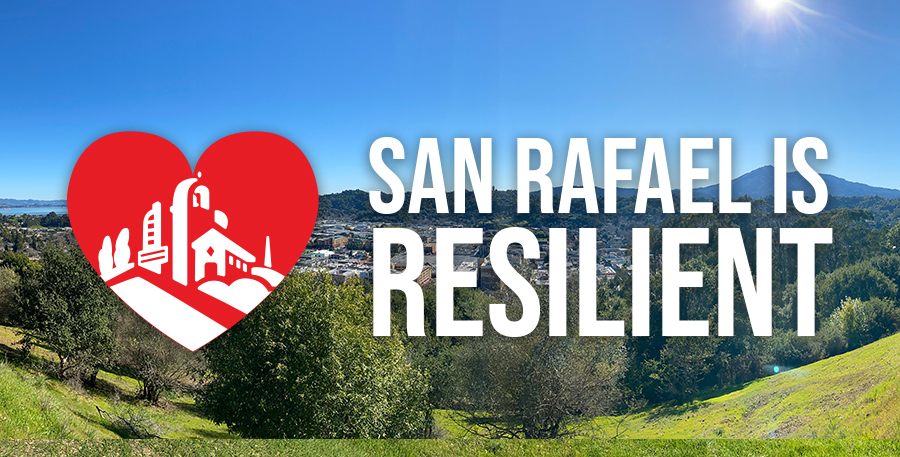 Last Friday, the Bay Area Region met its first three week marker under the Regional Stay Home Order. On Saturday, the State confirmed that the Bay Area will remain under the Regional Order for now. Regular assessments of our ICU capacity projections will be used to determine when changes in the existing orders are warranted. 
You can view the ICU capacity numbers by region, the state is updating these daily, as well as maintaining a data dashboard on hospital and ICU capacity by county.  
Stay home as much as you can and if you have to go out for an essential reason, remember that a face covering is required at all times when outside of the home, with some very limited exceptions.  
---
Marin Considers Eviction Moratorium Extension 
The State's eviction moratorium is set to expire at the end of this month, on January 31, 2021. Tomorrow, Tuesday, January 12th at 1:30 pm the Marin County Board of Supervisors will consider a new resolution that continues to bar evictions through June 2021 for people economically impacted by the coronavirus.  
If the new resolution is approved Tuesday, landlords will be prohibited from evicting a tenant through June 30, 2021 if the tenant has an economic hardship that is directly tied to COVID-19.  
The law also protects renters from harassment and intimidation based on the moratorium, as well. If you feel you or someone you know has been a victim of this, please reach out to Legal Aid of Marin.    
---
COVID Vaccine
Marin County vaccination distribution is moving right along, averaging approximately 800 vaccinations per day. Vaccine distribution is laid out in three phases designed to ensure those most at risk are vaccinated first.  Currently, vaccinations are limited to frontline healthcare personnel. 
Know the facts
We are all being exposed to a lot of COVID-19 vaccine information on a daily basis, and not all of it is reliable. Knowing what is true about vaccines, and what isn't, will help our community and businesses recover more quickly. 
Marin County created a webpage with facts about the COVID-19 vaccine and cracks some myths that have been circulating in our community and on social media—check it out. 
---
Curative Testing Continues Throughout Marin
If you're looking to get a COVID-19 test, Curative is available for quick and easy oral swab testing at no cost to you! More appointment availability has opened up as additional locations have increased, so if you're looking for a COVID-19 test, make an appointment at a Curative location in your town.  
Days & Locations 
Mondays | 10 am – 12:30 pm | 

Bolinas Fire Station

 

Mondays | 10 am – 4 pm |  

San Geronimo 

Golf Course

 

Tuesdays | 10 am – 4 pm | 

United Markets

 (San Anselmo)

 

Wednesdays | 10 am – 4 pm | 

Sausalito City Hall 

 

Thursdays | 10 am – 4 pm | 

Piper Park

, Larkspur

 

Fridays | 10 am – 4 pm | Novato Public Library 

 
Drive-Thru Testing in the Jury Duty Parking Lot – Armory Drive, San Rafael 
Sunday, Tuesday, Thursday: 11 am – 5 pm 

 

Monday, Wednesday: 8 am – 2pm