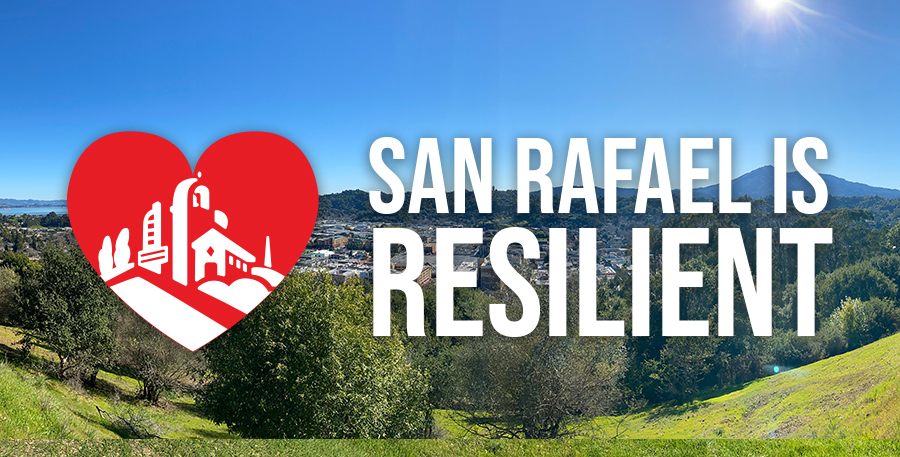 Marin County will remain in Orange Tier 3, in the State's Blueprint for a Safer Economy, due to a slight increase in COVID-19 cases that pushed our adjusted case rate to 2.5 on May 3rd, above the 2.0 per 100,000 limit required to move to Yellow Tier 4. The increase in cases has been attributed to travel, social gatherings, and lack of vaccination in patients. 87% of new cases in the past month have been among people who received no vaccine doses. 
At Tuesday's Marin County Board of Supervisors meeting, Dr. Matt Willis provided an update on current COVID-19 data, progress on herd immunity, and future vaccinations for adolescents under 16. 83.3% of eligible Marin residents have received at least one dose of a COVID-19 vaccine and there are new opportunities throughout the County to get first and second doses. If you or someone you know is still waiting to get the vaccine find a Pop Up Clinic near you. No appointment necessary. 
MARIN COUNTY COVID-19 UPDATE: https://coronavirus.marinhhs.org/covid-19-status-update-05042021 
---
Restaurant Revitalization Fund Made Available Through American Rescue Plan
The American Rescue Plan Act established the Restaurant Revitalization Fund (RRF) to provide funding to help restaurants, bars, and other eligible businesses keep their doors open. The program provides funding equal to pandemic-related revenue loss up to $10 million per business and no more than $5 million per physical location. Recipients are not required to repay the funding as long as funds are used for eligible uses no later than March 11, 2023. 
---
May 6
t
h
 is Final Day to File for 
Property Tax Relief 
Due to Pand
e
mic Hardship
Homeowners who have experienced financial hardship due to the  pandemic may request a cancellation of penalties for late property tax payments. May 6th is the final day for property owners with delinquent property taxes to file a Request for Penalty Cancellation based on circumstances arising from COVID-19. File a COVID-19 Request for Penalty Cancellation online, by mail, or in-person. 
---
Marin County Rental Assistance Apply-a-thon
Wednesday, May 19th   |  4:00 p.m. – 8:00 p.m.
Sunday, May 23th   |  10:00 a.m. – 3:00 p.m. 
Marin County Civic Center Exhibit Hall
 20 Avenue of the Flags, San Rafael, CA 94903 
The County of Marin is hosting an in-person apply-a-thon to help eligible renters and landlords applying for rental assistance. The Marin County Rental Assistance Program provides rental reimbursement to landlords and relief to low-income Marin County tenants for unpaid rent accrued between April 1, 2020 and March 31, 2021. This assistance is intended to help people stay housed once California's moratorium on evictions expires on June 30, 2021. 
What you need to bring:  
Copy of your photo ID

 

Income Documentation

 

Proof of Tenancy

 
Read the FAQs on Marin County Renter and Landlord Site for details on all needed documents. 
---
Marin 
Pop Up Vaccine 
Clinics
 This Week
If you live or work in Marin and have not received your first COVID-19 vaccine, you can drop-in at one of the Pop-up clinics in Marin. No appointments required. The vaccine is FREE and available to everyone, regardless of insurance coverage or immigration status. Vaccine offerings differ by location. Specific vaccine availability can be found on the County's Vaccine Site webpage. 
May 6: Northgate Shopping Center




5800 Northgate Drive, San Rafael 

  |   

9:30am to 2:30pm

 

May 6: Ritter Center




16 Ritter Street, San Rafael 

 |  

9:30am to 2:30pm

 

May 6: The Village at Corte Madera




1618 Redwood Highway, Corte Madera 

  |  

10:00am to 6:00pm

 

May 7: Marin City Health and Wellness




630 Drake Avenue, Marin City 

  |  

9:30am to 2:30pm

 

May 7: Hamilton Community Center




503 South Palm Drive, Novato 

   |   

8:00am to 1:30pm

 

May 7: Venetia Valley School 




177 N. San Pedro Road, San Rafael 

  |   

9:30am to 2:30pm

 
---
Don't Throw Away Your Shot! Get Your Second Dose
If you missed your second dose, you can get it at any of Marin County Public Health's mass vaccine sites through the end of May, second dose only, regardless of where you obtained your first dose.  There is no appointment required, just bring your vaccination card! For anyone who is not convinced the second shot is needed, keep in mind the Pfizer vaccine is only 50% effective after one dose, but is nearly 95% effective two weeks after the second dose is given. Skipping the second dose of a COVID-19 vaccination series reduces efficacy and, potentially, the lifespan of your immunity.   
---
Stay Safe and 
Healthy San Rafael
As we move closer to business as usual, health officials continue encouraging everyone – vaccinated or not – to continue: 
Take prevention measures and choose safer activities: 
Fully Vaccinated People:

  Wear a mask

 when indoors 

or at a crowded outdoor event

.

 

Unvaccinated People:

  Wear a mask, stay 6 feet apart, and wash your hands.