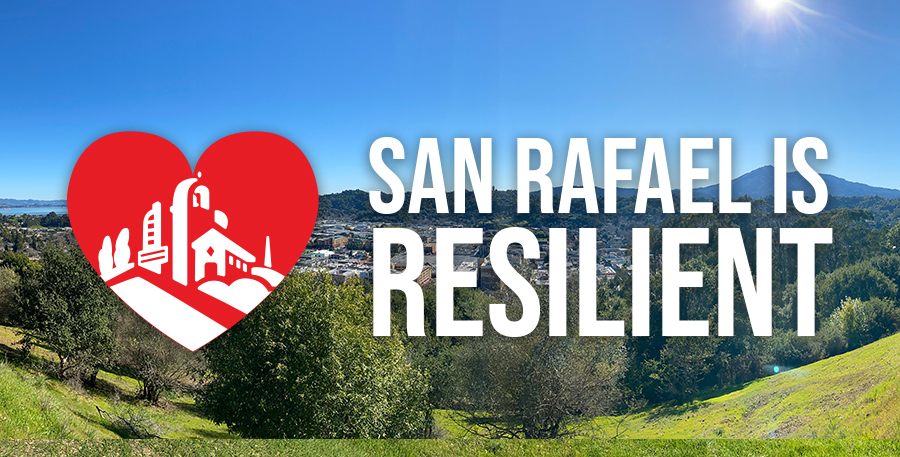 The new statewide Stay At Home Order went into effect Tuesday and will remain in place until at least the beginning of January, or when ICU capacity levels become more manageable for our health care system and positive case rates drop to safer levels. Adapting to these new orders will be challenging for businesses and families during the holiday season. It is important to remember that the impact of a surge on our health care system can significantly alter the quality of care any patient receives while being hospitalized.  
According to the Blueprint for a Safer Economy, Marin has officially moved back into Widespread Tier 1 (purple status). Marin current metrics: 
Adjusted case rate: 8.1

 

Positivity rate: 2.1%

 

Health equity quartile positivity rate: 3.1% 

 
W
hy a New Stay
–
at
–
Home Order?
At the Marin County Board of Supervisors meeting yesterday, Dr. Matt Willis, Marin County Public Health Officer, provided an update that included an overview of the surges in cases locally and nationwide, the rationale for adopting the State's Regional Stay Home Order, a summary of new local and state restrictions, and new details on COVID-19 vaccine efforts in Marin County—it's worth checking out! 
What's Open?
If you're wondering what's open, the State provides a great tool for finding the status of what businesses remain open and what is temporarily closed under the new Order. Additionally, Marin County staff overhauled their Frequently Asked Questions page and developed new FAQ's with the top questions received by their call center. 
If you must go out: wear your mask, practice good hygiene, and keep your distance. 
MORE ON COVID RESTRICTIONS
STATE'S COVID DASHBOARD
WATCH DR. WILLIS' UPDATE
---
"The Stay-Home Order: Q&A For Businesses"
In case you missed it, Dr. Matt Willis and Max Korten hosted a webinar for local businesses—providing COVID metric updates, answering questions submitted from local businesses, and discussing their decision to implement the Stay At Home Order early.   
Any questions that were not addressed in the webinar will be added to Marin's FAQ page in the coming days. 
---
Food Bank Distribution
As an essential service, the Food Bank continues to support our neighbors who have been adversely impacted by the COVID-19 pandemic. If you or someone you know needs help getting food, SF/Marin Food Bank's Food Locator tool can help to find weekly free groceries, monthly food boxes for seniors, one-time emergency food, or help enrolling in CalFresh (food stamps).  
The food bank has seen an overwhelming response from folks in need of food assistance, so if you need help, don't wait. Visit their website to find a food bank near you. No income verification is required! 
---
CA Notify App Offers COVID-19 Exposure Notifications
CA Notify is a voluntary COVID-19 notification system that notifies registered users if they have been exposed to someone with COVID-19.  The system, which was piloted in November, was officially released today for any California resident to join. This is not contact tracing but an anonymous notification system that uses Bluetooth capabilities. If you choose to opt in, your phone is assigned an anonymous key code of a random combination of digits, and any time the phone comes within 6 feet for at least 15 minutes with another phone, the phones will exchange anonymous keys and log the interaction. 
The system is completely anonymous and if a user tests positive, they still need to give CA Notify permission to share the anonymous diagnosis.