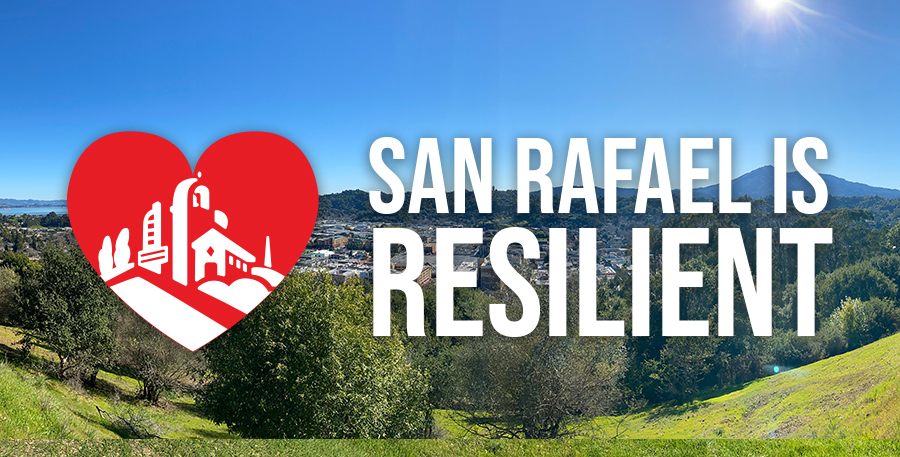 Yesterday, health care professionals began administering the COVID-19 vaccine in the Bay Area. Today, Marin County hospitals and skilled nursing facilities received the first of the county's allocation of 1,950 doses of the Pfizer COVID-19 vaccine. Distribution of a vaccine is a huge step in the direction of preventing and fighting the coronavirus. 
As supplies become available, Marin County will distribute the vaccine, in accordance with the State's vaccine distribution guidelines, starting with those at highest risk for exposure or complications from COVID-19. The first doses will be divided among three local hospitals and 13 skilled nursing facilities. 
If you are curious about when the vaccine will be available for you, the New York Times partnered with the Surgo Foundation and Ariadne Labs, leveraging their countywide vaccine allocation planner, to help individuals determine their place in line–check it out. 
Keep in mind, the vaccine is part of a multi-pronged approach to combating the coronavirus. Continue to wear your face mask, avoid gatherings, postpone non-essential travel, stay home whenever possible, and practice good hygiene. 
COUNTY PRESS RELEASE
VACCINE DISTRIBUTION GUIDELINES
MARIN COUNTY VACCINE INFO
---
State Officially Implements Stay-At-Home Order
Last week, Marin voluntarily implemented the Regional Stay-at-Home Order in an effort to limit spread and preserve ICU bed capacity. Today, however, the State announced that it is implementing its Order for the 11 counties in the Bay Area after the region's collective ICU capacity dipped below the 15% threshold, reaching 12.9%.  
While Marin voluntarily implemented the Stay-At-Home Order last week, the State's mandatory Stay-Home Order technically goes into effect tomorrow evening, Thursday December 17th and will remain in effect for three weeks. Our region's status will be assessed on a weekly basis after the initial three week period. 
As of yesterday, Marin County's ICU bed capacity dropped to 0%. Hospitals will begin considering additional operations, such as, increased shifts for nurses or support requests from rapid response teams, to meet health care demands. 
Residents are encouraged to remain at home as much as possible, only leaving for essential reasons.  
COUNTY PRESS RELEASE
MARIN DATA DASHBOARD
STATE DASHBOARD
---
Coronavirus Town Hall with Senator Mike McGuire
—Thursday December 17th
In a discussion about the coronavirus in the coming months, Senator McGuire is bringing together the experts who will have the latest on where we're at with coronavirus across Northern California. They will discuss what we can expect in the next few months and the latest information on the vaccine. Join via phone or video livestream, whichever is easiest for you. 
Guests include: Dr. Timothy Brewer, UCLA Fielding School of Public Health and Geffen School of Medicine; Dr. Willis, Marin County Public Health Officer; and Lori Nezhura, Deputy Director Planning, Preparedness and Prevention from the State Office of Emergency Services. 
When: Thursday, December 17th at 6:30pm
How to attend: RSVP today! After you RSVP, you'll receive an email the call-in number and livestream link within 24 hours of the event.  
Questions about the Town Hall: Email or call Senator McGuire's Office at 707-576-2771. 
---
Community Conversation: Stay Home Order Update with live Q&A
—Friday, December 18th
Dr. Matt Willis and Max Korten will be providing a brief update on ICU capacity, Marin's status under the Stay Home Order, and what all of this means for our community. Participants will be able to submit questions during the event using Zoom Q&A or Facebook live chat. Don't miss it! 
Watch or listen on Zoom, Facebook, or call into the meeting by dialing (669) 900-6833.  
Zoom Details:
Meeting ID: 956 2661 1169
Attendee ID: #
Password: 074775