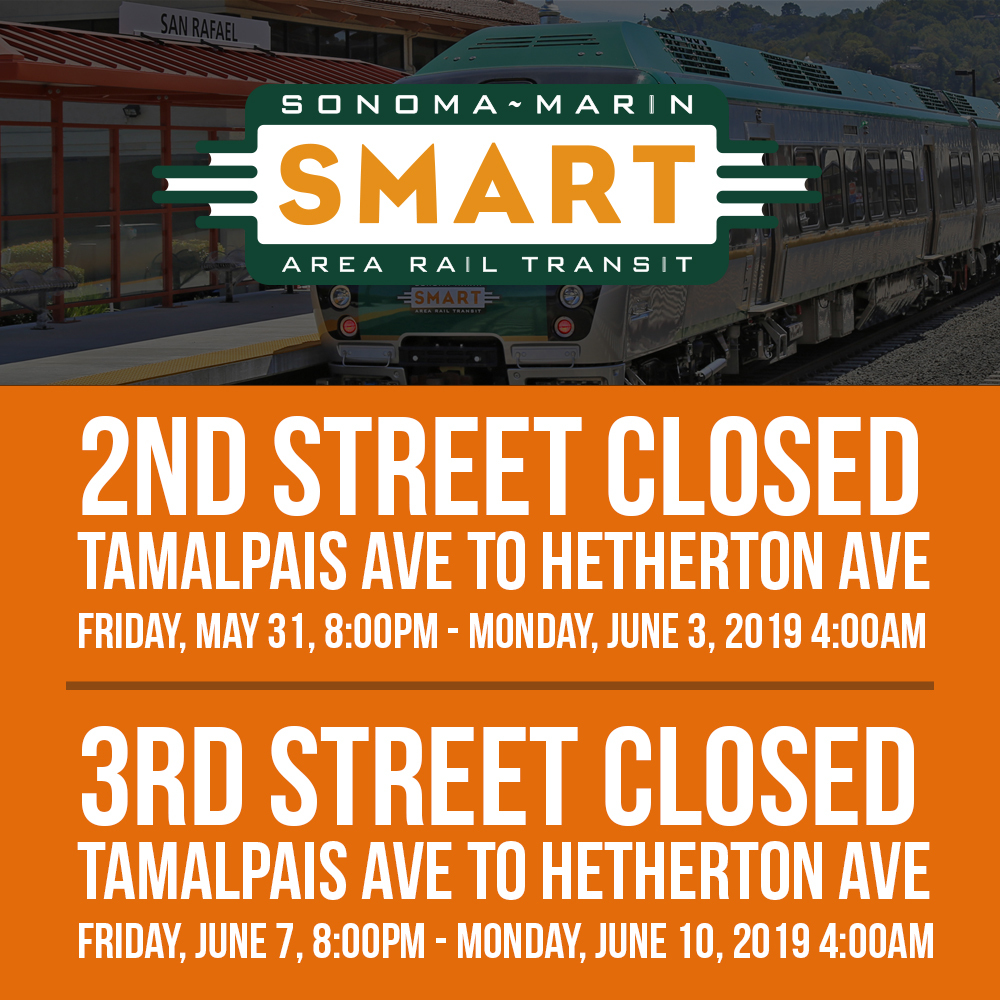 Due to construction of the SMART Larkspur Rail extension, there will be two weekend street closures in June. Both closures begin at 8:00 p.m. on Friday and end by 4:00 a.m. on Monday. Businesses will remain open during construction.
Second Street will be closed on Saturday, June 1 and Sunday, June 2, and Third Street will be closed on Saturday, June 8 and Sunday, June 9. Both streets will be closed between Tamalpais Avenue and Hetherton Street. For more information on the road closure, visit our website.
SMART's San Rafael Station will also be closed during the Third Street closure. SMART will provide a bus bridge to shuttle passengers between SMART's Marin Civic Center Station, the San Rafael Transit Center, and the Larkspur Ferry Terminal.  For more information, visit SMART's website.
For questions or more information, call SMART's construction outreach hotline at (707) 794-3077 or email info@SonomaMarinTrain.org.