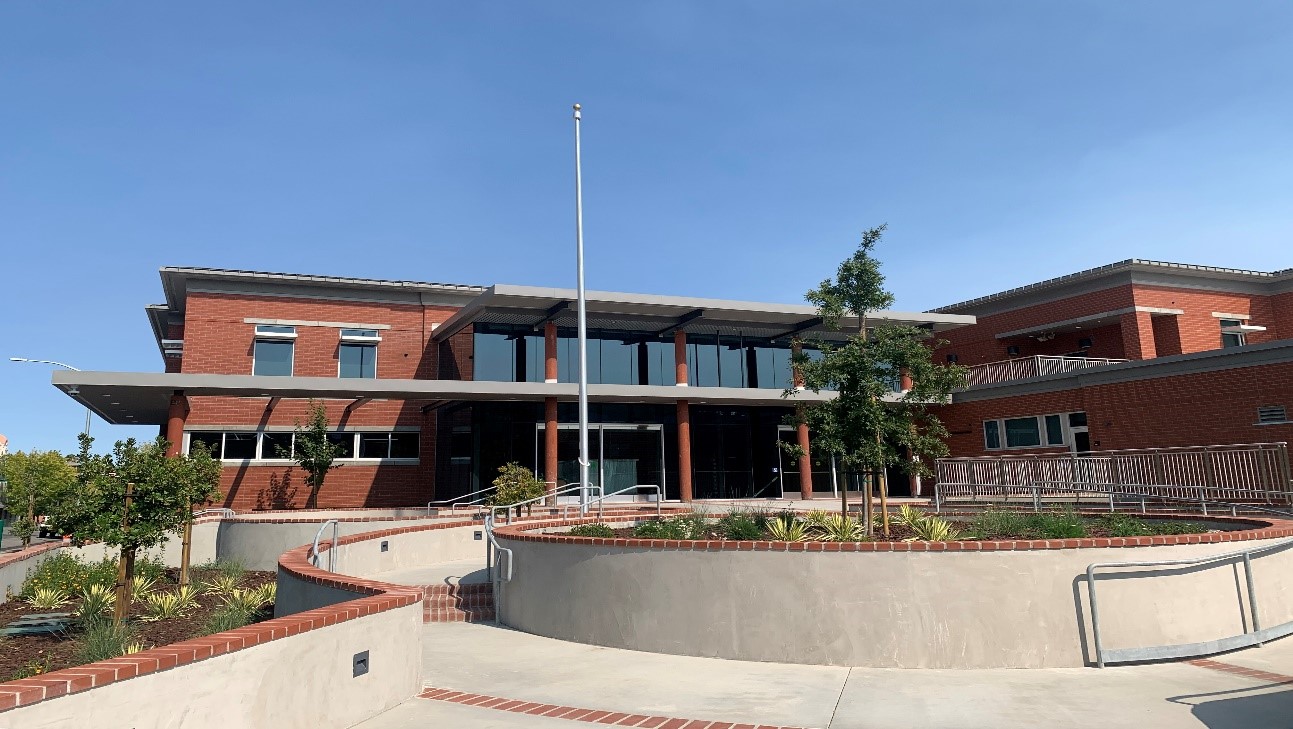 Congratulations to the Department of Public Works (DPW) for winning an American Public Works Association (APWA) award for the Public Safety Center. DPW took this award home for the Northern California Small Cities and Rural Communities Award under the Structures category. APWA is an international professional association of public works agencies. This awards ceremony was for all public works entities who are dedicated to providing high quality public works goods and services for their community.
Special thanks to Senior Civil Engineer, April Miller, for promoting this opportunity for us to apply and a BIG shout out to the Public Safety Center project management team, Faby Guillen and JC Agcaoili, and to DPW's Facilities team, Omar Garcia, Michael Reiser, and Anthoney Heaven for their dedication and work on this project. The Public Safety Center is a huge project that took a tireless amount of work from DPW staff (in the midst of a pandemic no less!). In the wake of the COVID-19 pandemic, the City needed to activate its Emergency Operation Center (EOC) to address the effects this unprecedented pandemic has on our community, so completing the building became more urgent than ever. Moreover, through Executive Order N-33-20, Governor Newsom ordered a Shelter-In-Place for the State of California. The economic impacts of the pandemic and shelter in place orders have a direct negative impact on our local businesses and the revenues used to operate our city, since San Rafael relies heavily on its sales tax for revenue. The Public Safety Center was funded by Measure E, a voter-approved sales tax measure. With less residents out shopping, this directly impacted our allocation for the Public Safety Center project. In addition, the wildfires blazing across the Bay Area and California required more City resources to be dedicated to emergency response. Through the Public Safety Center, our emergency services were able to respond to these disasters more efficiently.
Moreover, the building, designed by Mary McGrath Architects and constructed by Alten Construction Company, received LEED Gold Certification, just like Fire Stations 52 & 57. This reaffirms the City's commitment to sustainability and environmental consciousness.
Congrats again to the DPW team and the City's contractors for their work on this project!