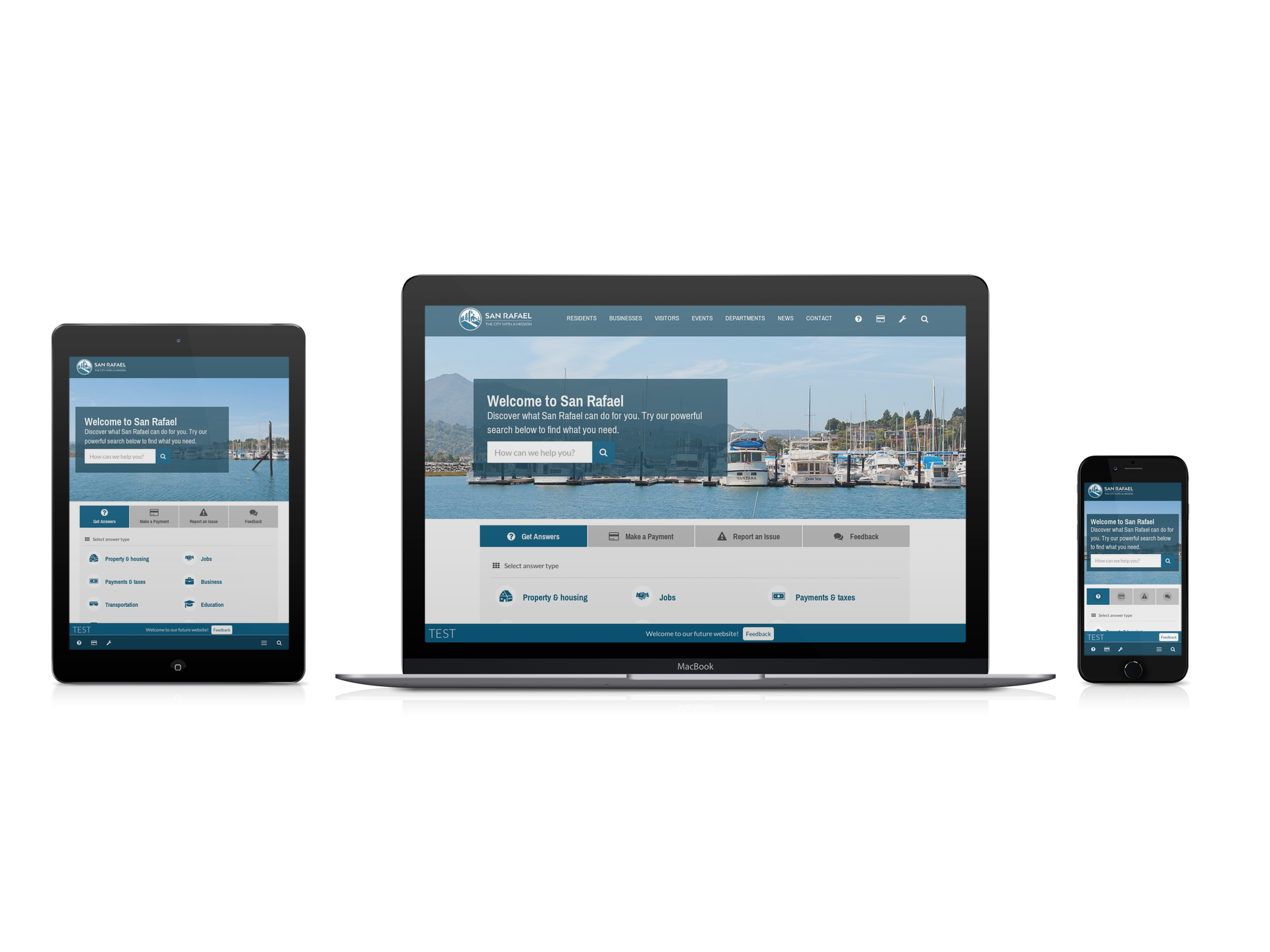 San Rafael (Calif.), the largest city in Marin County, has released a public test version of its future website as part of an effort to increase civic engagement prior to an official launch in December 2016.
"We're excited about this fresh new digital face of the City," said Mayor Gary Phillips. "We look forward to getting the feedback from the community. This is not just a tool for us; it's for them."
The new site will serve as the foundation for all future San Rafael digital government modernization efforts aimed at providing a better city government experience for residents, businesses and visitors.
"This isn't your father's website–our new site will provide public information at your fingertips," said San Rafael City Manager Jim Schutz. "Even after the test period, we plan to continually improve as we get more input and look at the user experience."
The website is part of a larger effort to improve communication and transparency, spearheaded by Vice Mayor Kate Colin. In July the City received a Platinum award for Public Engagement from the Davenport Institute of Public Policy for its outlook and efforts toward more meaningful engagement.
The new website includes a mobile-friendly interface that adapts to all devices (phone, tablets, laptops, desktops), security protocol to protect visitor privacy and a content management system that allows internal staff to easily and regularly maintain online services.
Key features include type-ahead search and easy access to frequently asked questions, payments and issue reporting.
"We're finally moving away from the antiquated idea that government isn't able to continuously improve its digital offerings in a cost-effective way," said San Rafael Senior Management Analyst Rebecca Woodbury, who is leading the city's digital efforts. "With a small but mighty team of staff putting in extra hours each week on this, I'm definitely proud of what we're building."
Once the City finalizes the website, including reviewing and incorporating feedback from the public, the new San Rafael website will launch in December of 2016.
Website visitors can give feedback using the 'Feedback' button on the bottom of all pages.
San Rafael is collaborating with Bay Area-based government technology software-as-a-service company ProudCity (https://proudcity.com) for its digital city platform, Bay Area-based Seneca Systems (https://www.romuluscrm.com) for constituent relationship management software and San Rafael-based Afstudio Design (http://www.afstudio.com) for graphic design services.
Reference